Back when I did a small preview post for my Grizzry Panda Busou Shinki kits, I didn't get very far as I explained that I was missing a core piece of the kit as my kit had a duplicate part instead of what I needed. So, I contacted Grizzry Panda and he said that he would send a replacement part, even though I was in another country. I thought that was pretty cool but was warned that it would take a while since it had to be shipped overseas.
Well, last week I got the part… And something extra.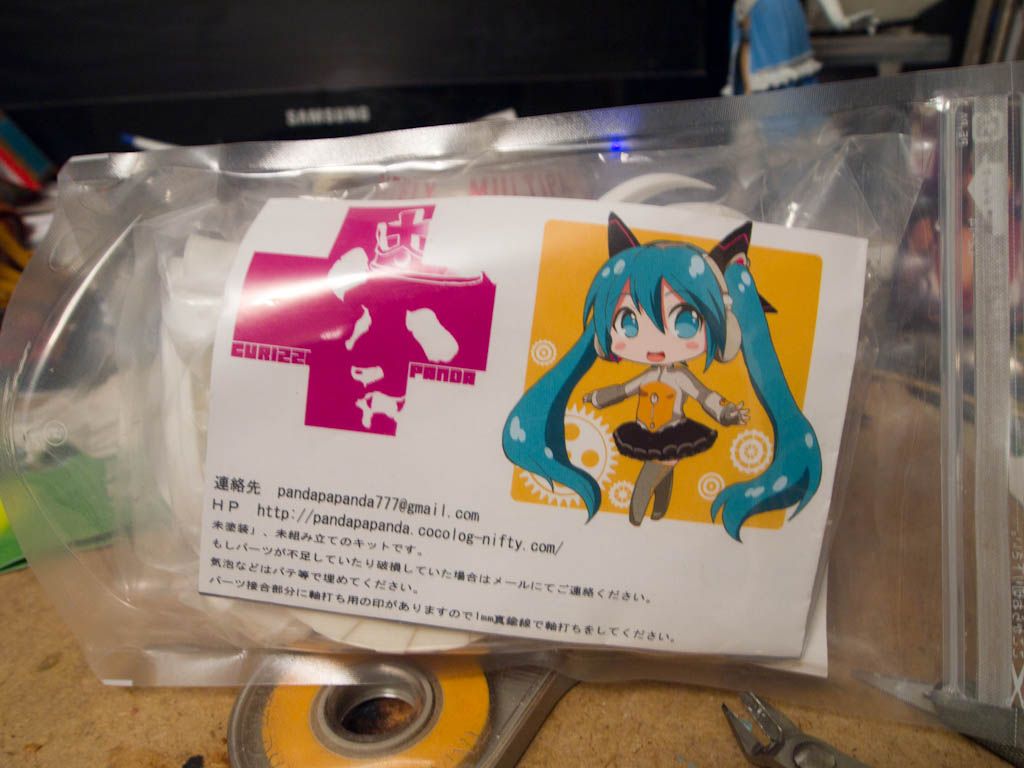 Yup, along with the part, Grizzry Panda also sent me a whole other kit!! I believe that this is Heartbeat Miku, the design which accompanies the supercell song Odds and Ends, which was the main theme for Project Diva f. Not being a Miku fan, that's about the limit of my knowledge but I'm not going to say no to such a kind gesture. Especially one from such a good GK maker! Incidentally, this kit retails for ¥10,000 at events!!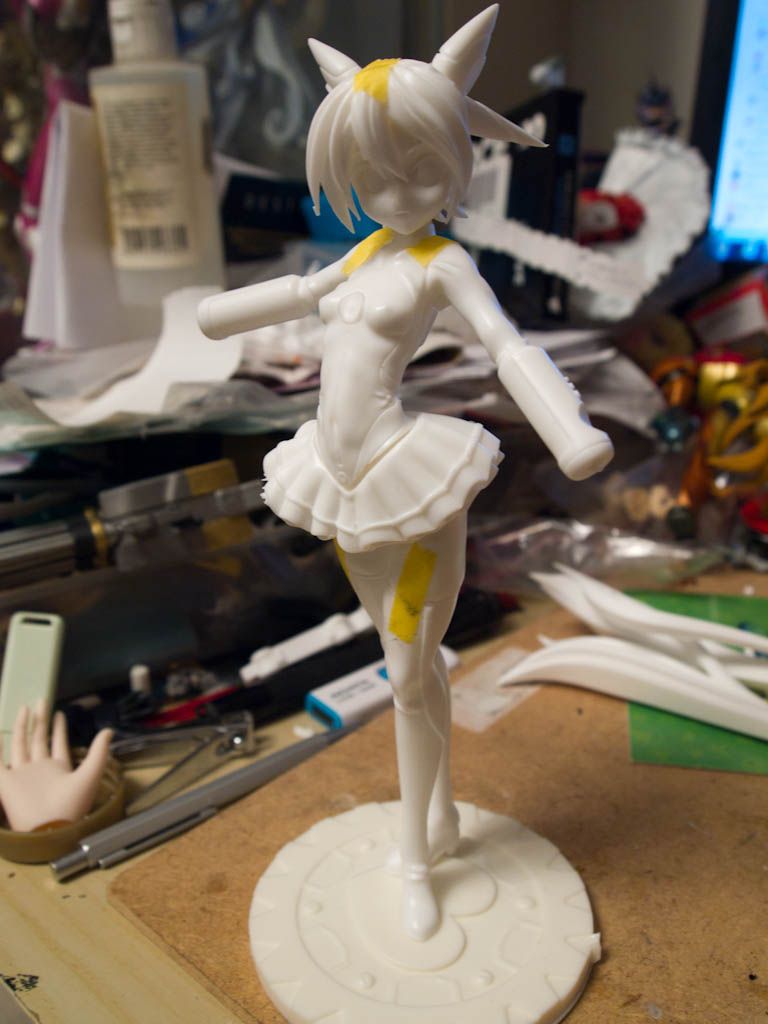 I did a quick build and, like the Busou Shinki sisters, the kit is incredibly clean from the offset. A huge contrast to Homura, who has air bubbles all over the place. I'm still trying to clean up the guns!! I don't think I'll get around to building Miku anytime soon but I'll definitely be building her. It just took me completely by surprise and gives GK builders one more reason to go the extra mile and buy direct from the makers and not from places like E2046, cos they do awesome things like this!! Consider me SOLD!! (not that I wasn't already. I haven't bought a recast in years!)