Told you that it wouldn't take long to finish this project, and on an even better note, I think I'm completely out of my melancholy! Regarding kit building at least. Taiga had a lot to do with it though. The sculpt was absolutely wonderful and so easy to work with! After looking at some of the other kits in my collection which still need to be built, I wonder how much time I'll need to spend to get those looking decent…
But this post is about Taiga and I have to admit that she turned out much better than I had anticipated.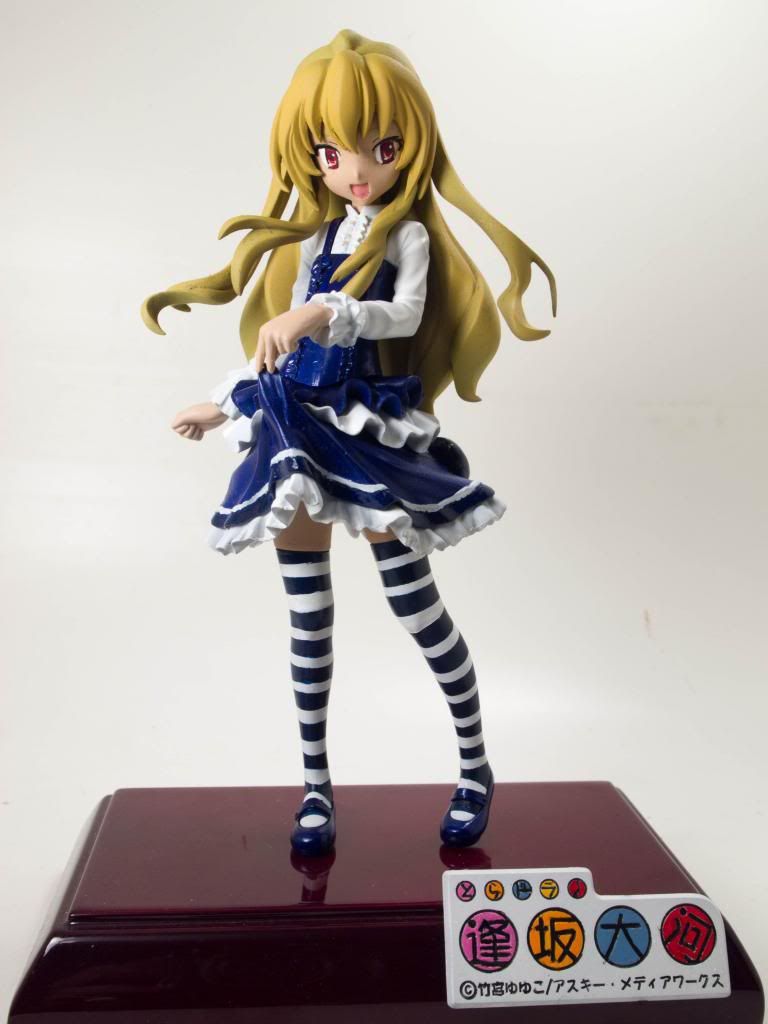 Many thanks to Radiant Dreamer for the suggestion on the colour scheme. The original kit had Taiga in either a lilac or brown dress but that seemed a little dull because pretty much everybody who owns the kit used those schemes, especially the brown dress so this blue ensemble worked really well.