It's been a while since I did a game review on this blog, mostly because I've been playing mostly bit AAA titles and there's no real need to throw one more voice into the pile, but then there was a somewhat interesting PS Vita release last week which I picked up.
Damascus Gear is a small Vita title which was published by Arc System Works, which probably explains why the US got it over a month ago. ASW doesn't seem to care about Europe at all, but I digress.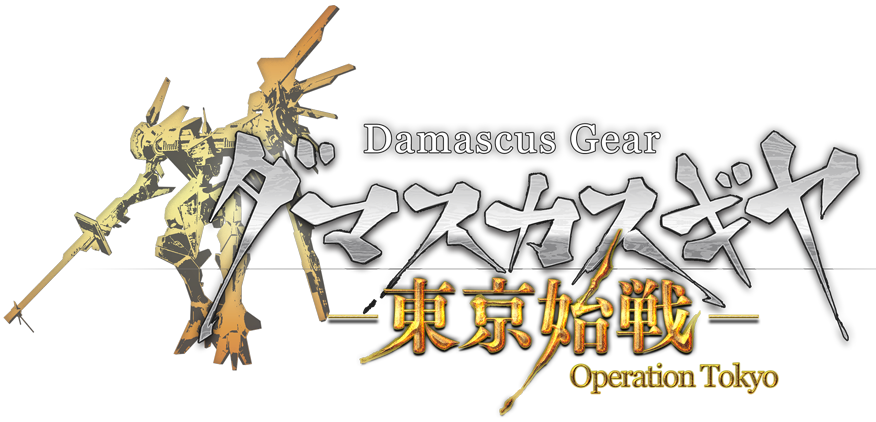 The game can be most easily described as a really simplified Armoured Core. The plot involves fighting a war against machines which went skynet and have started to wipe out mankind. That's pretty much the backstory and don't expect much in terms of plot. The game has you piloting your mecha and completing missions, most of which are either search-and-destroy missions or get-to-point-B ones. As you progress and destroy enemies, you unlock extra mecha parts which can be purchased at the store in your base or picked up in the battlefield. You can customise your unit by changing the body, legs arms, head and armaments to try take on missions.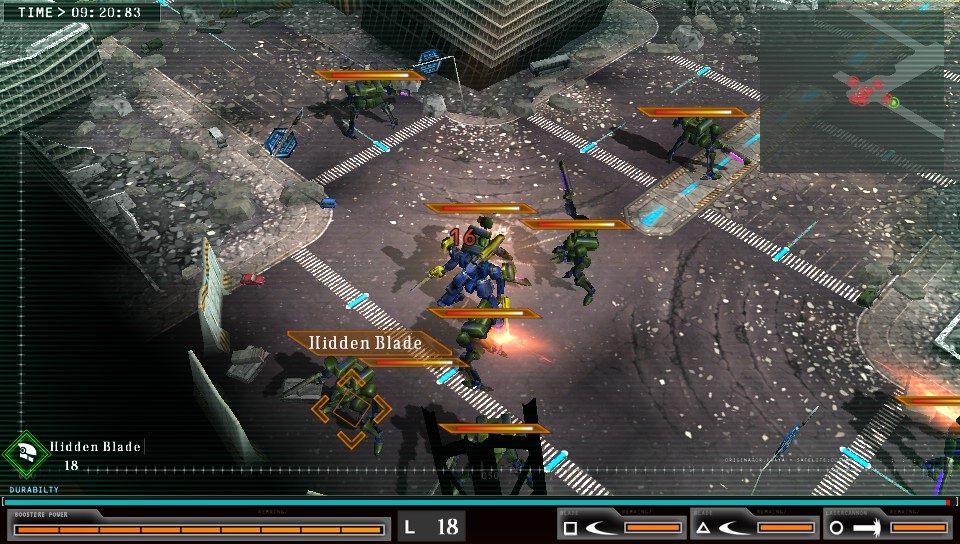 The game is played in an isometric view with 3 of the face buttons mapped to weapons and you can have up to 3 equipped at a time. The X button is used for evasive boost, which uses a bar on the bottom left of the screen. L is used for healing items (assuming you have some) and R is used for extended boost to get you around the map quicker but it uses up the same bar as the evasion boost. Weapons are broadly categorised into rifles, close range weapons and powerful back weapons which require charging, use a lot of energy but does a lot of damage. Your parts and weapons are limited by the amount of energy used as it cannot exceed the amount which your body can generate. In that respect, it's similar to the weight limit for AC.
In terms of gameplay, movement is controlled by the left analogue stick. when you face an enemy, you auto-lock on and will remain locked on so long as you are using a weapon. You can't switch targets once locked (unless you stop attacking) and it can be difficult to lock onto a specific enemy at times. it would seem that using the right stick for targeting would have been a good idea but it wasn't implemented. the evasive dash also seems to invoke some invincibility as well so it's easy to avoid damage by dashing around so long as you have boost to use.
other than that, there's not much to say about the game. It's fairly simple and has a budget price so we are't expecting a huge amount of depth but it's pretty effective for a budget title. but if you want to go into more detail…