It's been a while since I last did a gunpla. In fact, the last one was the RG Freedom gundam which was completed almost 2 years ago! And before that, the last MG kit was Unicorn way back in 2009! I did the PG kits in between them like the awesome Red frame, 00 Gundam and strike freedom but PG kits are a separate beast.
Well, it's time to change that. It's almost a tradition for me to get at least 1 gunpla kit when I go to Hong Kong but I forgot last time so I made sure I wasn't going to make the same mistake a second time around and purchased the MG Build Strike Gundam from Gundam Build Fighters. No Universe Booster unfortunately so there's no Star Build Strike but I think I prefer the vanilla build strike!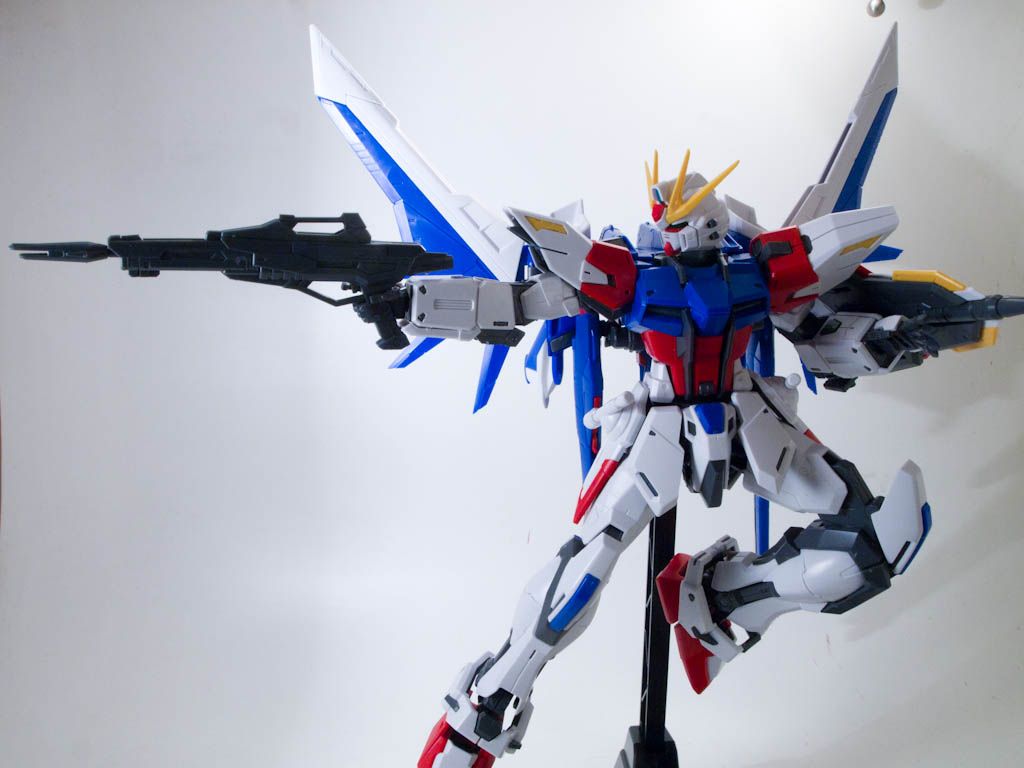 Now, the kit isn't completely done yet as it's a straight OOB build. I still need to do the panel lines and minor details but it's enough to show off for now.
I think the RG kits left a bad taste in my mouth as the Build Strike was actually quite fun to put together. Having said that, it took me 3 sittings to complete the whole thing and I'm sure I used to be able to rattle off MG kits in 1 evening. I must be getting old!