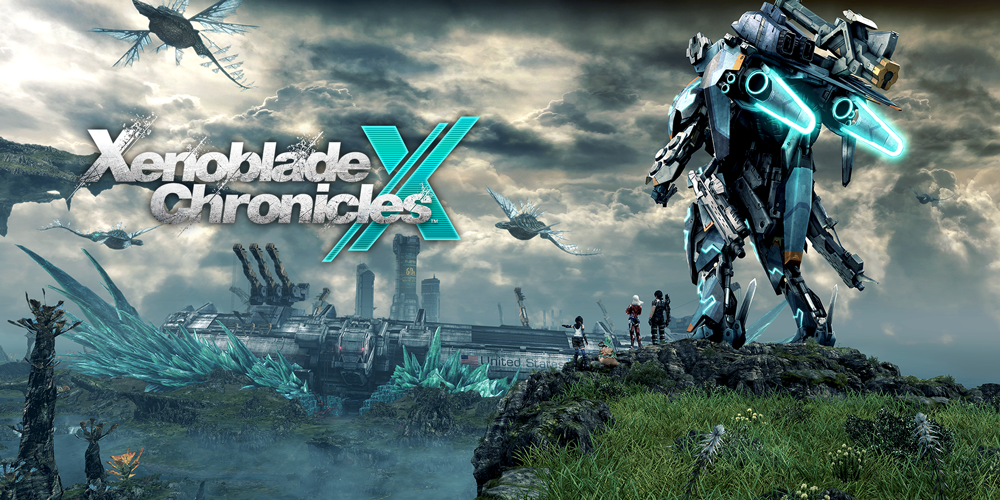 It feels like it's been a while since I've done a mini-review and this one kinda deserves it since I've been sinking so much time into it. Xenoblade Chronicles X is basically the sequel to Xenoblade Chronicles on the wii… Except they have almost nothing in common save for some elements of the combat system. The world is different, the characters and settings are different… hell, everything is different. It has less in common with Xenoblade Chronicles than most Final Fantasy and Dragon Quest games have with eachother!! Basically, the Xeno- name has no meaning anymore as a game series but luckily, that hasn't affected the game itself!
You start off creating a character and are then thrust straight into the world of Mira. You are told that Earth got destroyed when 2 galactic powers got into a pissing match with the planet and humans being caught in the middle. A few ships managed to escape and yours was one but it was chased down by the aliens and crash landed on Mira. And thus starts your adventure.
The game itself is, for all intents and purposes, a single player, offline MMORPG (although there are multiplayer parts to it). The core of the game will feel very familiar to anyone who has played an MMO and the world itself is absolutely massive, with distinct regions to explore and areas and secrets to discover. Battles are done in a pseudo-realtime manner, with your character automatically attacking targeted enemies once you are in range and have drawn your weapon, just like in Xenoblade Chronicles. All basic attacks are done automatically and in a set timing so you can run around and your character will simply attack at certain intervals, unless you perform a special art move, which supercedes regular attacks.
The story unveils itself slowly with the completion of specific quests which can be taken at any time (tho there are pre-requisites for later chapters which need to be fulfilled before they can be undertaken). Later on in the game, you are able to pilot mecha called skells, which greatly helps in exploration and battles. In between story missions, there are minor missions which can be undertaken to increase your understanding of the other characters and the world in general and other minor quests which can be completed at your leisure. These quests usually fall into a "go to x" category or "defeat y number of enemies" to "collect z number of items." which is very MMO and comes with all the pitfalls you'd expect from it.
The game itself is very open world and you can tackle it at your leisure and you can tackle things how you want but how is it?