Well, this is a difficult one. I had planned to post this last week but wanted more time to progress more into it to ensure that I had a good grasp of what the game had to offer… Then the Destiny beta happened. Oh well, I did progress a fair bit so here goes with a mini review of Battle Princess of Arcadias.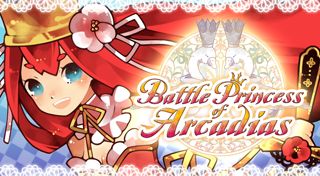 Now, this is where things gets wierd because it's very hard to peg what kind of game battle princess is. It's published by Nippon Ichi Software but lacks a certain polish to its designs as well.
First, lets go into how the game looks. The story is presented in a stage like setting so if you've played puppeteer, it's very similar. Graphics are drawn similar to waterpaintings for the backgrounds but with more vibrant colours. Characters are very basic but distinct. Overall, the look is pretty good in stills. It's when they start moving where there are problems. The characters in particular, are oddly animated. They move as though they are puppets on strings so the arms and legs appear to stay stiff and rotate around a specific point to appear as though they are moving on the spot.
Gameplay-wise, it gets weird. Basically, it's a scrolling fighting game with RPG elements. At it's core, it's most similar to the PS2 Game Odin Sphere with some major differences. Chiefly, there are three different types of stages; Combat, skirmish and Siege.
Combat is the one closest to odin sphere. You control one character and move through the stage and kill all enemies. However, at the start of the stage, you pick 3 characters from your  available cast and can freely swap between them in battle. Most characters have different weapons with different properties but there are a couple of duplicates who use the same weapons as other characters. They still retain original moves though.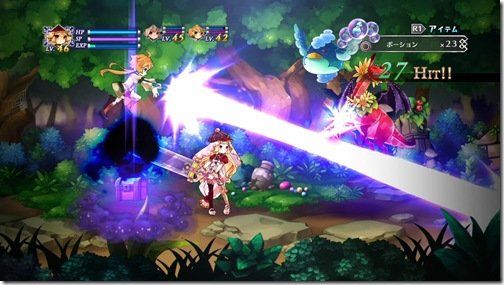 Skirmish is a different take on things where you take on an enemy army with your own. Each weapon type allows you to command a unit consisting of users of that particular weapon and their levels are determined by how much money you use to upgrade them and the level of your character which uses the same weapon. So if one of your characters is level 10, you can raise the level of the unit to level 10. This is important! Combat wise, it's fairly automatic as your units will automatically march in the background and attack the enemy. You can give them basic commands just as all out attack or defend as well as swap to the next unit in line but you are also in control of your own character who is attacking units in the foreground. Defeating these will provide small bonuses to your unit. Overall, most of the work is done by your units rather than yourself.
Siege is basically a boss battle. You send 3 of your characters to battle a large enemy and are accompanied with 150 units from your army. With this army, you need to break the shield surrounding the boss and deal direct damage until he dies. If you lose all 3 of your characters or all your units, then you lose. However, your units are replaced at a steady rate so it is possible to keep going even when you have few units left.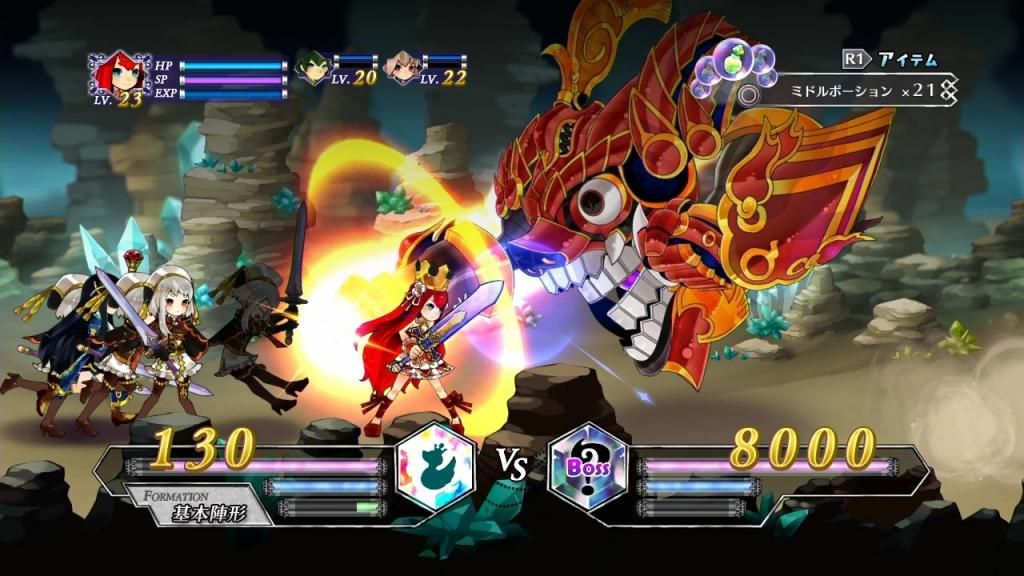 Storywise, it's a mixed bag. Many of the individual characters act in tropes and stereotypes (they've even put in a chuunibyou sufferer in there) which makes for a lot of comic relief yet the story, at least later on, gets rather dark. Oh, and the king of the country is a Duck. Thought I'd throw that out there.
That's it in terms of game description. From the world map, you pick a stage, which will be one of the three battle types mentioned above and work your way to the end. Characters get experience when you use them and you are able to buy/sell items and weapons from your home base as well as upgrading your troops. There's also a limited scope for upgrading your weapons using items gathered during battles but aside from a few special skills which can be unlocked on certain weapons, I haven't really found a use for it yet.
So, how is the game?