It's usually the little things which sticks with you. When it comes to painting GK, the part which I look forward to the most is the detailing. The "little things". Celia was fun but the amount of detailing needed was pretty small as she was mostly block colours. There was just a little gold here and there and panel lining. She was just so beautiful that it didn't really matter. But Yoko has a fair bit to work on, and I've been distracted of late so I haven't been working on her as much as I should have been. (thanks a bunch, super-expensive KOS-MOS!!)
but I've still managed to get some work done on her and there has been progress.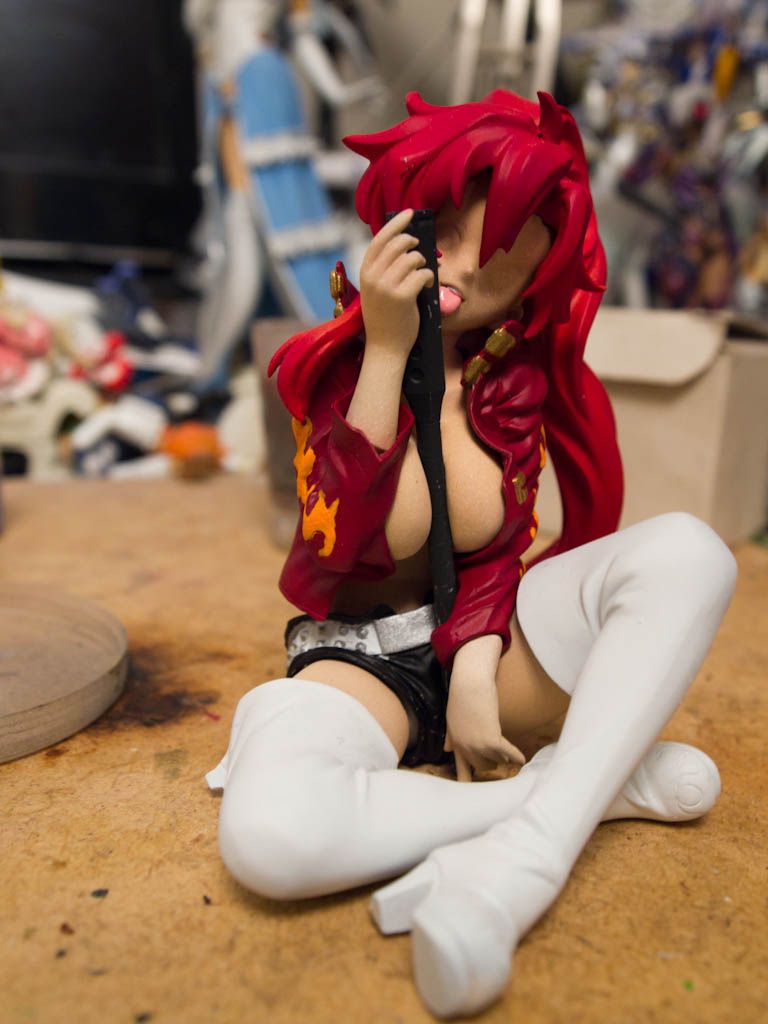 Painting large parts in a single colour with my airbrush is great and all, but I do like sitting down with just my paints, a few brushes and having to work on the little parts by hand. I still have the Gurren-dan logo on her back and her boots to paint but I'll get to those soon enough!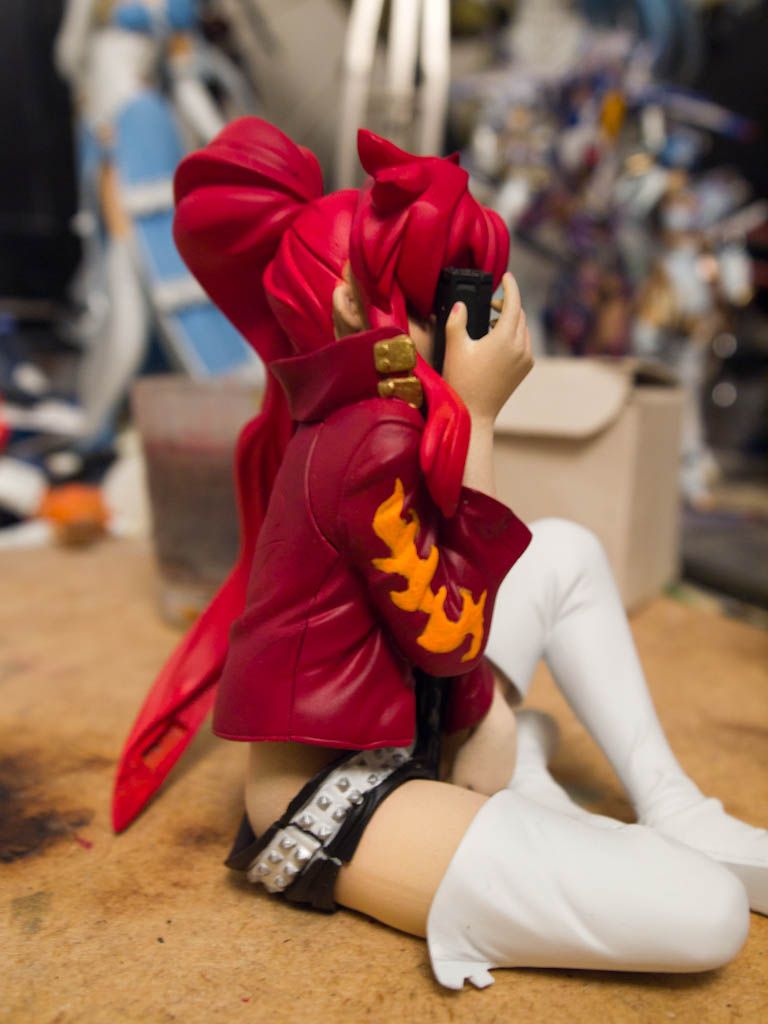 A side shot of the details which have been done now. There's not much left to do before Yoko is finished now. In terms of how things have gone, it's pretty textbook. Nothing has really caused any issues, but since this is a volks kit (and a Try-GK at that) you don't really expect any problems. Guess I should start thinking about my next project. I really want to start working on Bayonetta but I have nowhere to put her…