*Five Star Stories reference for those who didn't know*
To be honest, I never thought that I would get this far but here I am, seven years in and still blogging about stuff nobody really cares about! And, as tradition demands, here's the anniversary post for my purchases for the past year.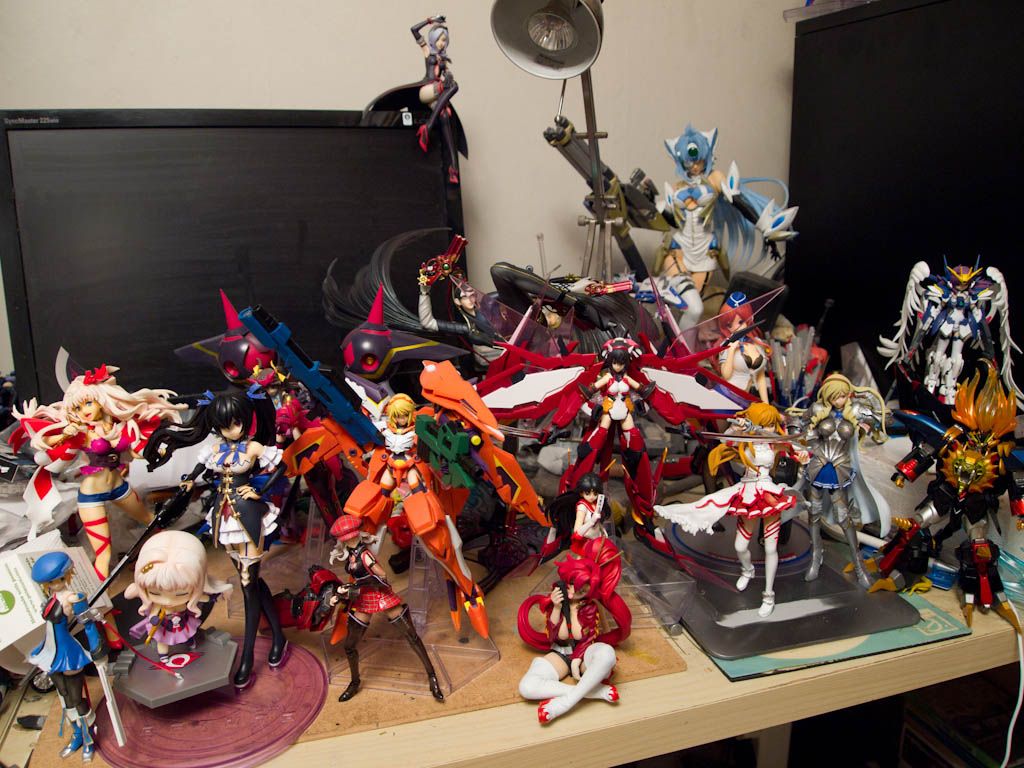 My volume of purchases this year has declined quite dramatically compared to last year, and yet I STILL had difficulty fitting them all onto my desk for the group shot! I blame the AGP Infinite Stratos girls!!
It was quite surprising to see that I have actually bought so few figures in the past 12 months. Part of that can be attributed to the massive purchase of mine which hit late last year (and isn't in the pic), and part can also be attributed to my ever decreasing space to hold my purchases… Damn my hording instincts!! Then again, there really hasn't been that much which has grabbed my attention too. Maybe I'm just getting jaded due to old age…
Anyways, on with the breakdown!