Just a brief update this time (again), but I've finished preliminary cleaning on the parts of my next project and also managed to pin the larger parts to give readers a better idea on how she looks!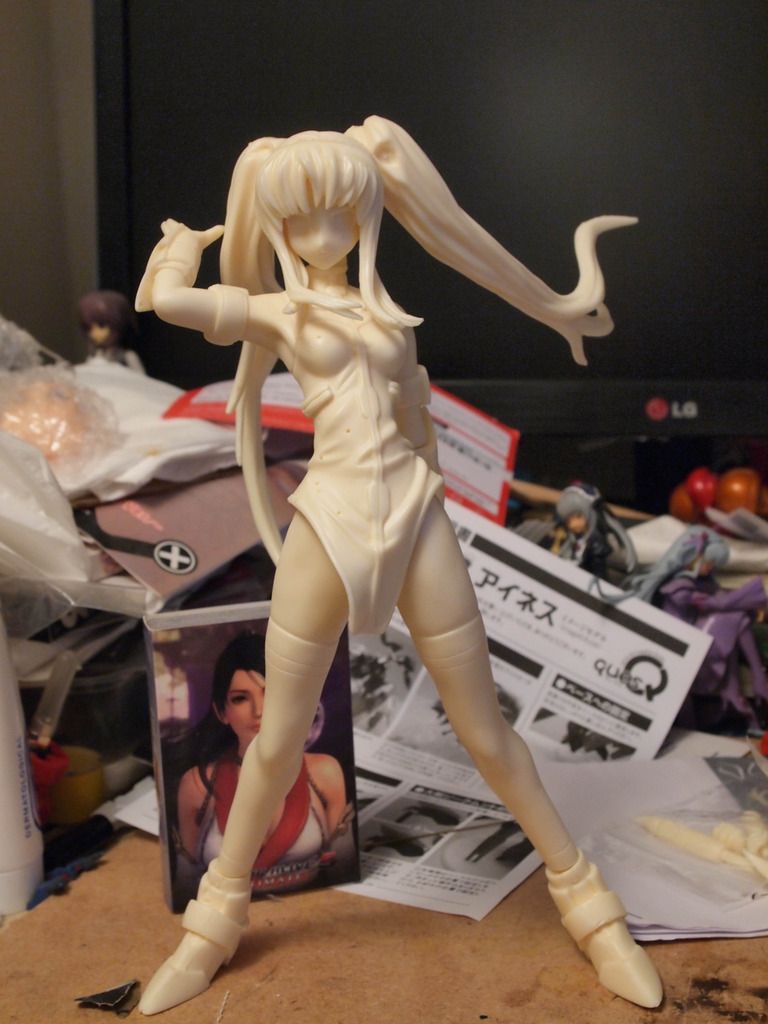 There's still a fair bit of work to do with regards to cleaning up the parts. More bits need to be sanded down to a smooth finish and I keep coming across more pinholes which need to be filled. Having said that, the parts fit is pretty good so there's not much work needed to make sure everything stays in their right places.
The only (slightly) annoying thing about the kit so far is the scale. When I bought her, she was said to be 1/6 scale, same as my Nanoha which I've already completed! But when I put the 2 together…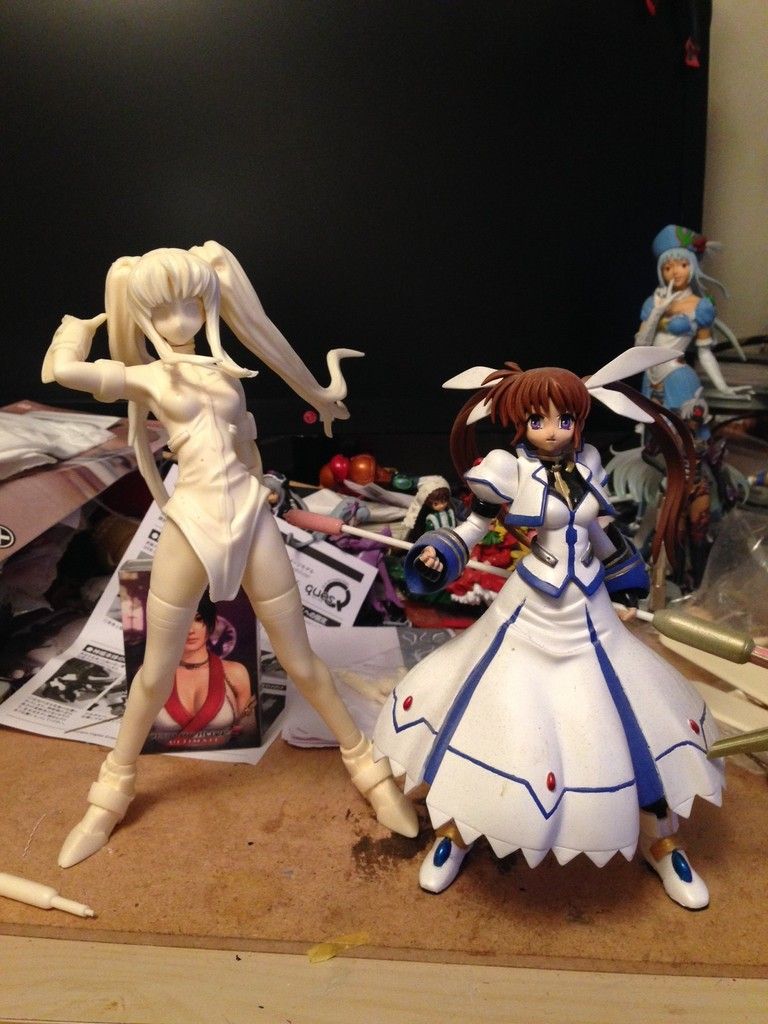 Looks like there's quite a difference in perception of scale between builders…
Also, the swords for Fate are really REALLY large!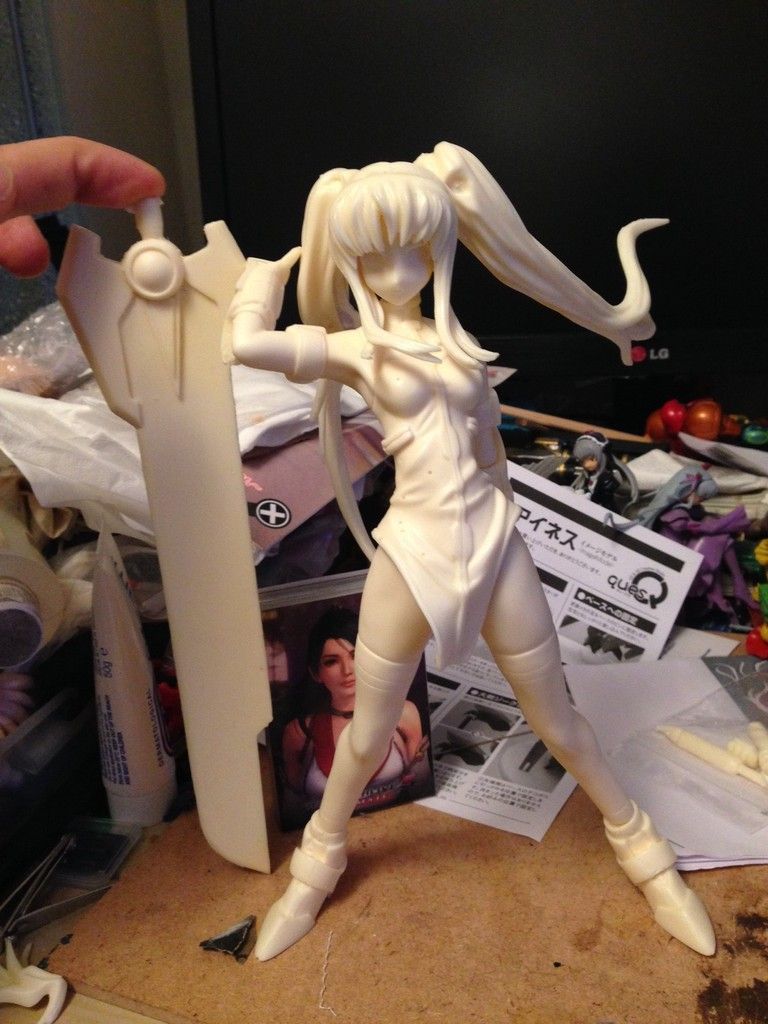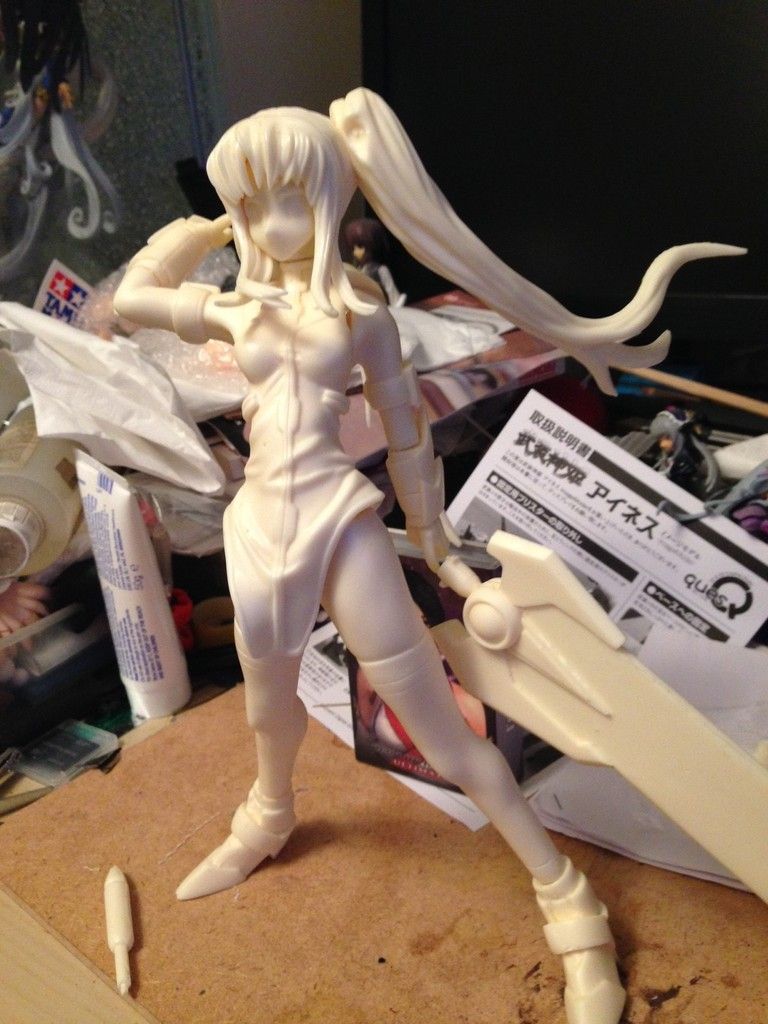 In fact, the one held vertically will need to be positioned at an angle in order to ensure that it fits, otherwise, it won't let Fate Stand as it's actually taller than she is! Well, I guess stability shouldn't be a problem!