Hurrah!! New season time, and it's the big one too! Autumn usually gets the biggest shows and it doesn't look like this season will be an exception. There are craploads of light novel adaptations and sequels as well as some serious big guns starting up. But before we look forward to the new stuff, it's customary to look back at what has come before.
Best Show
Kami-sama no Inai Nichiyoubi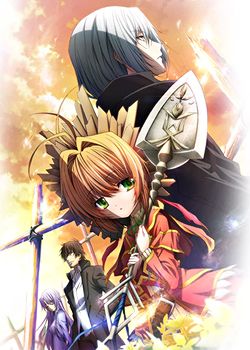 To be honest, it was pretty tough choosing a best show as, ultimately, none really stood out as exceptional. Even Kami-sama no inai nichiyoubi wasn't that great. It did start off great but spiralled into mediocrity around half way. Gin no Saji came very close to the top spot but, like Shingeki, it was spoiled somewhat by the fact that I've been reading it and know what's going to happen. Basically, it lacked impact. And I really did love the first half of the chosen show.
Runner up: Gin no Saji
Worst Show
Gen'ei wo Kakeru Taiyou
Again, very hard to choose a worst show from the last season as there were none which were outright bad, just very very bland. like this one. It's a particular shame for this show as it started off with lots of promise. The only problem is that the promise was eventually replaced with trope after trope after trope… It was so dull by the end as everything could be predicted like clockwork purely due to the unoriginal story arcs.
I very nearly put in Kitakubu Katsudou Kiroku due to the show being so unbelievably unfunny for most of it. But when they nail it, god they nail it!! It's like Nichijou. Most of the jokes are crap but a few will have you in stitches!
Biggest Disappointment
Genshiken Nidaime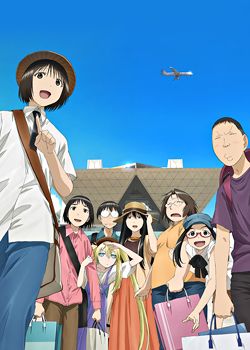 This is what happens when you put your hopes up too much. I absolutely LOVE genshiken and have been reading nidaime for a while but unlike other shows, knowing what happens doesn't really affect a show like this. The problem is much simpler. Compared to the previous 2 series, this one felt CHEAP!! The animation looked cheap, the production felt cheap and the cast, who tried their best, sounded cheap!! YUKANA is no replacement for Kawasumi Ayako (Ohno), Satou Rina is no replacement for Satsuki Yukino (saki) and don't get me started about Mararame… If it was just the new characters, then it would have survived but replacing the old cast just made it feel like they didn't have enough budget to hire the old crew so went for a second string group.
Oh god, that madarame was awful…
Biggest Surprise
Stella Jogakuin Koutouka C3-bu
I don't know why I enjoyed this show as much as I did. But I did. Tho it loses massive points when Yura cut her hair!!
The "WTF" award
Gatchaman Crowds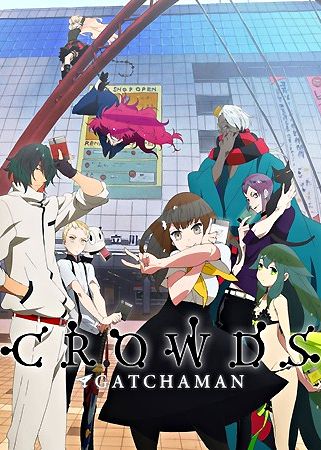 If you didn't say "WTF?" at least once per episode, you were clearly watching a different show!!! It was still pretty damn cool tho!
The Rest
Kiniro Mosaic would be almost as bad as Kitakubu Katsudou Kiroku if it didn't overload the senses with cuteness
Inu to Hasami wa Tsukaiyou was just plain dumb. Almost mind numbingly so, but I wouldn't call it bad.
I was really impressed with Symphogear G. They finally discarded the magical girl shackles and just went wild. Like Nanoha!!
There was nowhere near enough DESU!! In Rozen Maiden Z
The makers of High School DxD Next are absolute bastards for ending it where they did!!! we don't need a new season, we just need this one to continue!
Servant x Service was kinda fun if you just pause your higher brain functions.
I'm not sure what I was expecting from Hyperdimension Neptunia but it was still quite a lot of fun, and I got more Noire!!
I continue to watch monogatari even though not much happens. They just talk and then talk some more. Sure there are action setpieces here and there but it's mostly talk. Not even animations, just talk!
Blood lad was surprisingly entertaining but why was it only 10eps long????
I didn't lose or gain anything from watching the world only god knows goddess arc. It was a decent filler series
Danganropan was a very well written story which was completely butchered by the medium it was shown in. This is a game which should not have been made into an anime.
Everyone is in for a very long wait for a continuation of Shingeki no Kyojin
That's pretty much it for the last season. Here's what I'll be watching from the new batch!!
Must Watch
Infinite Stratos 2
F**K YEAH!!! Like hell I'm not going to watch the sequel to one of my fave shows of 2011!! The first season was so good, it made me track down baka tsuki to read the translated novels (I read through just past the animated bits of Accel World and Sword Art Online long before their animes aired as well). My only concern is that the first season went though a large chunk of material (I think 5 volumes) which leaves scant little for this season to cover. But if they give me more Cecilia, Houki and Laura then I can deal!!
Gundam Build fighters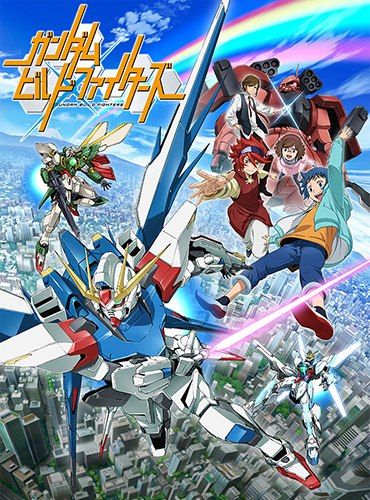 As if I wasn't going to watch a mecha show. and a GUNDAM mecha show at that. Looks like it's aiming squarely at kids this time but even shows like that can appeal to adults if done right *cough*GaoGaiGar*cough* It just has to not suck as bad as Gundam 00 or Age. Can't be that hard, right?
Kill la Kill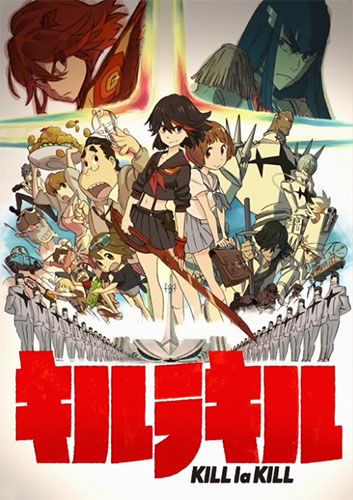 This one gets in the list purely due to the talent behind it. And there's a lot of talent!! Lots of trademark Gainax stuff from the ex-staff, from the FLCL crazy to the RE: Cutey honey style of fighting!
Valvrave S2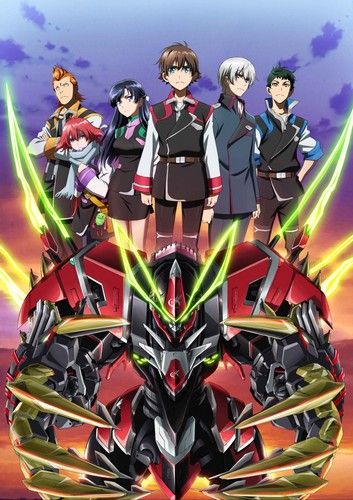 OK, this show gets in purely because it's a sequel and, given the staff involved, I fully expect this series to end as one hulking, steaming pile of turd. But, it's a sequel and there are mecha in it, so it's in.
Galilei Donna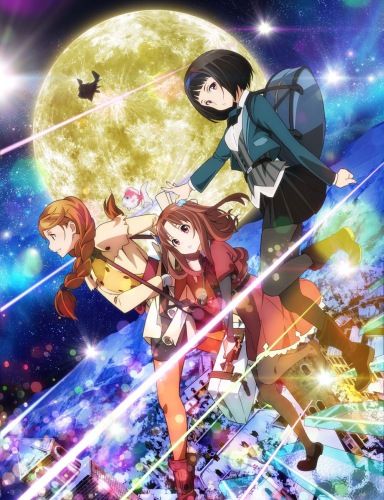 There are mecha!!!! That's all I need.
Little Busters Refrain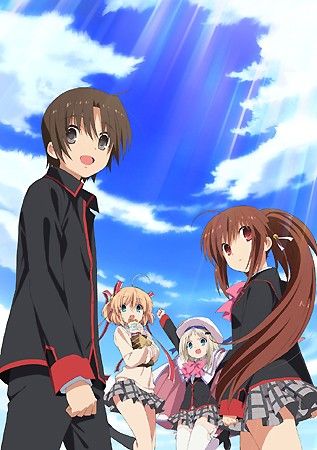 Sequel so gotta finish the story!
Interesting but Meh
Walkure Romanze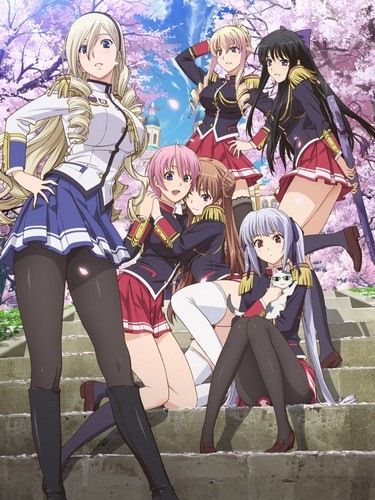 I have loved the character designs from this game since before it was even released! Hell, I have 2 GK of characters from this show which are begging me to build them!! Maybe I'll do so while this show airs. Celia Kumani Aintree has been waiting a very long time!! Anyway, yeah! I'm watching this! I want a Celia ending, not a Mio one!!!
Unbreakable machine doll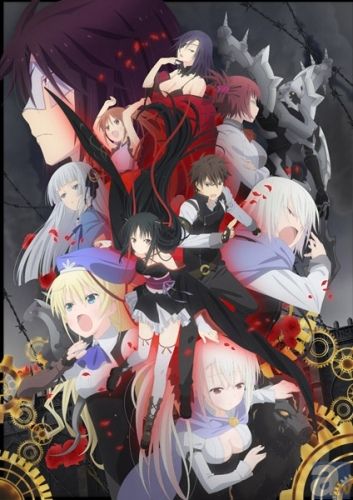 One of the few shows where I prefer the english title to the original japanese. Kikou Shoujo wa Kizutsukanai just doesn't roll off the tongue as well. Anyway, I've been reading this for some time so I'm a little interested in how the anime holds up. I just hope it's not a wreck like Date a Live was…
Golden Time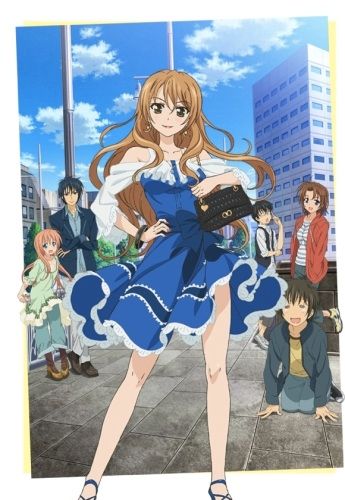 Another light novel getting an adaptation. I've been reading the manga adaptation for a while so I know what to expect. The novels are done by the same author who wrote Toradora! and there's more than a little similarity between the two. My only concern is that, even though I love her to bits, I really think that Hocchan is horribly miscast as Kaga Kyoko
Kyoukai no Kanata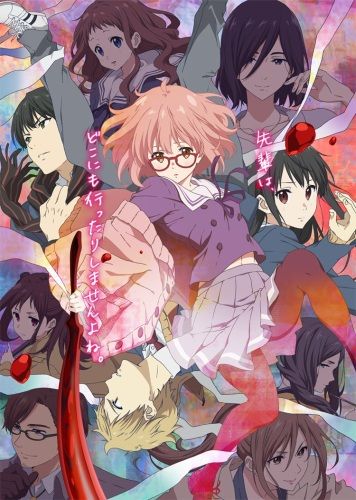 A dark action fantasy show? Something to break up the usual show list!
outbreak Company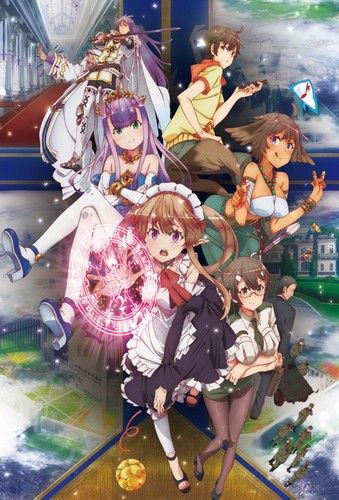 The premise is just nuts. A "pro otaku" needs to spread the wonders of Moe? Yeah, I gotta check this out
Copellion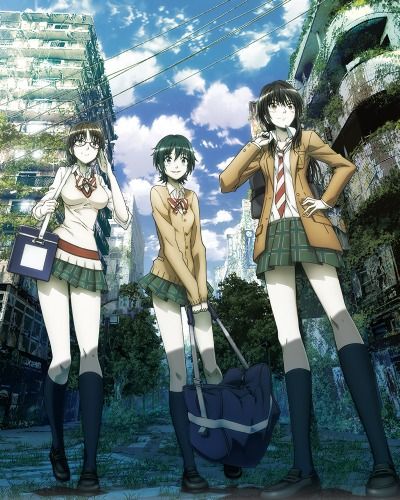 A post-apocalypse mystery show? might be good, right?
Strike the Blood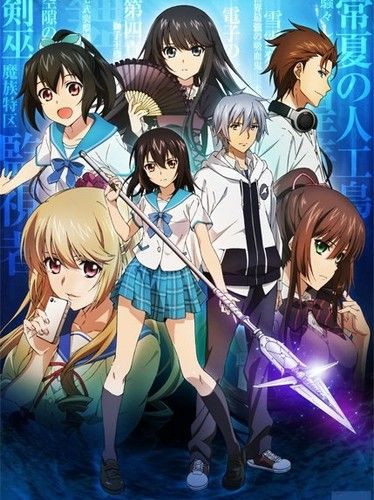 Not sure what to make of this show. Wouldn't say that it shows that much promise but it may surprise, which is why it makes the list
Why am I watching this?
Freezing Vibration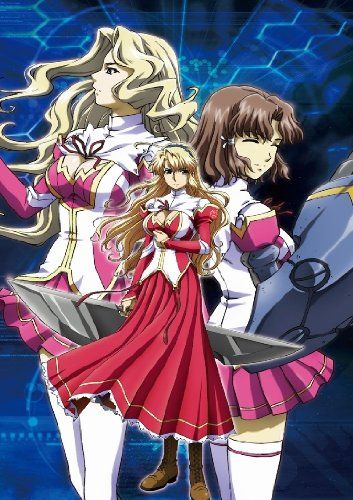 a sequel to a shit show based off a pretty shit manga which has a pretty damn shit story (but looks really pretty, even when the girls are being torn limb from limb). Hell, there are only 2 reasons why I'm watching this. 1) It's a sequel to a show I finished and 2) I know fellow bloggers who are enduring this show for whatever reason and I think it's wrong for them to suffer alone!!
Sekai de ichiban tsuyoku naritai
The sheer premise of this show is so unbelievably stupid that I had to watch it! an Idol wants to become a pro wrestler to gain some manner of revenge against one of the pros who bad mouthed her and her partner. Seriously? Also, I need more fanservice to reach my required quota!
Blazblue: Alter Memory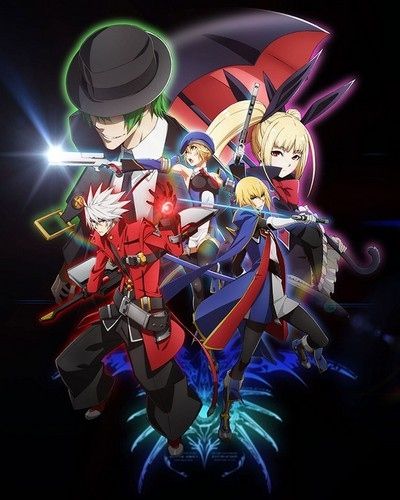 Let's be frank… 95% of all animes based off a video game are lucky if they can drag themselves into the "sub-par" rating. The only exceptions I can think of are Persona 4 and Tales of the Abyss. Most adaptations suck, and suck HARD! (Valkyria chronicles… *shudders*) and animes based off fighting games really scrape the bottom of the barrel when it comes to suckage. So I have little to no expectations for this show, which is based off one of my preferred fighting game series. Which is a shame as this series has gone out of its way to give a proper story to drive things forward. The only problem is that it's near incomprehensible to anyone outside of the existing fanbase so I don't know who this show is aimed at. Newcomers will find it incredibly hard to follow and fans of the game already know what's going to happen…
This show is going to be bad, but so long as I can hear Kondou Kanako as Noel, Imai Asami as Tsubaki and Chiba Saeko doing all the boobie jokes as Taokaka, I think I can find some enjoyment in here somewhere…
That's pretty much all that will be on my plate this season. What is everyone else watching?
All images are copyright to their respective owners