First up, I should apologise for the lack of post last week. The Kombine was having some difficulties, which resulted in all the blogs having limited access (pretty much none) so we couldn't get into our blogs to post. The issue was resolved later on, but the delay meant that the 2 posts would have been too close for comfort. There's also the matter of my visits to the Heart of Gaming on Wednesdays for their Shonen Burst FG competitions as well…
In any case, for this weeks post, I'm doing something a little irregular. This week is going to be a look at a PVC figure! But not just any figure, but a rather ero one! Cabin Attendant Yoko!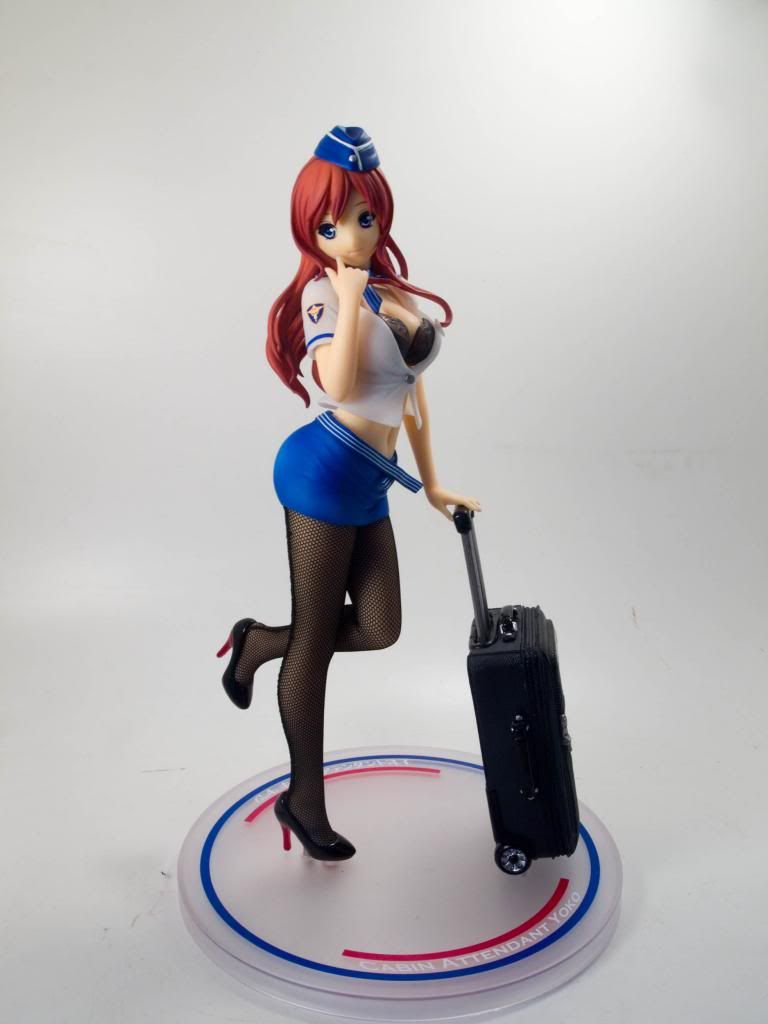 Long term readers may remember that I have done an ero figure review before when I covered Amane Shiratori from Anata no Shiranai Kangofu many years ago (somewhat unsurprisingly, she remains on the most popular posts on this blog. Sex really does sell!). My experience with her was one of the reasons why I don't really buy ero figures. Production quality was pretty damn low and the figure itself had many issues. Most of these stemmed from the simple reason that ero figures tend to be produced in small numbers for as low a price as possible as they will not shift huge numbers on stores. As such, the QA on ero figures is rather lax. Heck, I have Ignis the White (and red) from Orchid Seed and the skin on Ignis looks like plastic!
Another reason is that I'm not really that into full blown ero figures. I much prefer the figures which tease mercilessly without quite crossing the line. Or, as Kudo Hiromichi so elegantly put it in Photo Kano, girigiri (lit:almost) eros is the best kind of eros!! And thus, we have Yoko!!
Just a heads up, this review will hit NSFW levels. Consider yourself warned!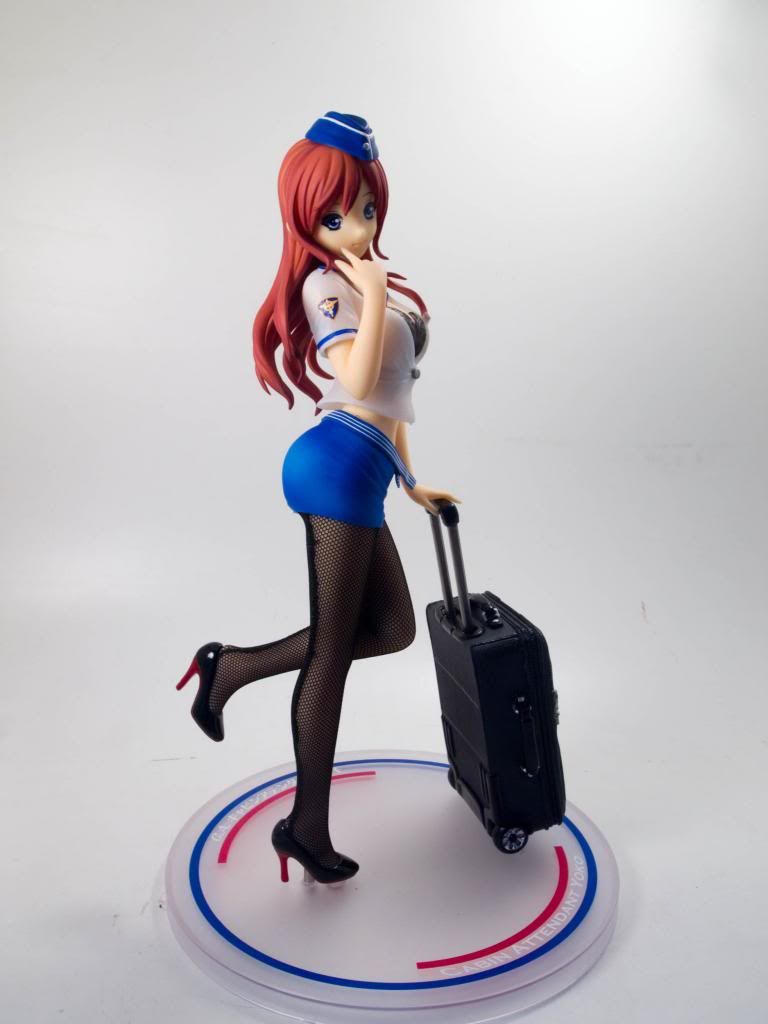 Yoko is from a relatively new company called Lechery, so you know what you're going to get with a company name like that! She's one of the first releases from them, with plenty more in the works. C.A. Yoko was delayed for a ridiculous amount of time though, so don't be surprised if the same happens to the next releases.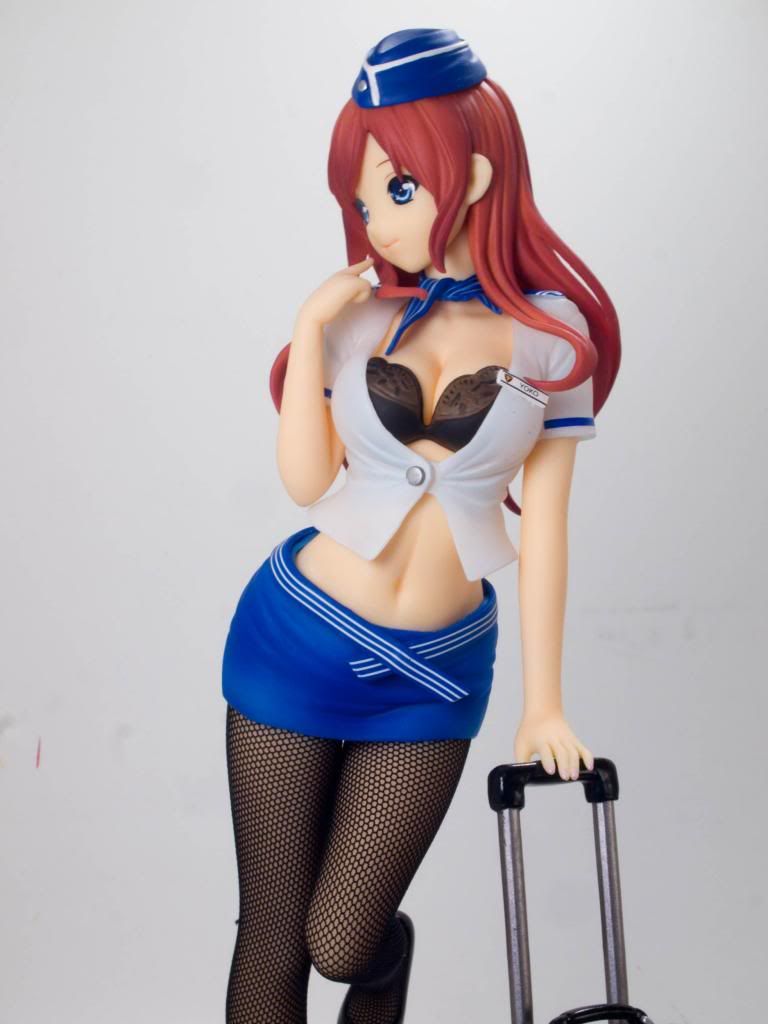 The main reason why I've been against buying ero figures have been their questionable quality of figures, which was why the lechery releases interested me so much. Unlike other ero figures, these look pretty decent. Lechery also don't push the boundaries of taste as much as other adult figure manufacturers. Their designs are oversexualised but not to the point that they are unable to be shown to the general public and I like that a lot!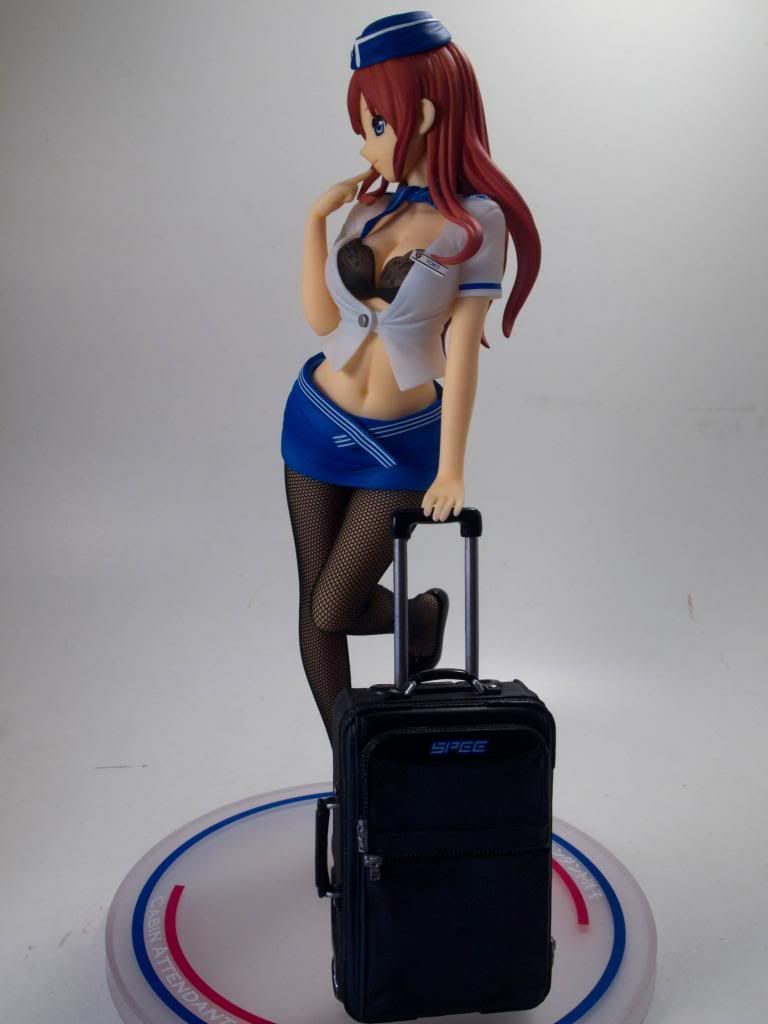 The overall appearance of Yoko is done very well. The makers skimped out on some of the detail (more on that later) but there's still enough on display to be impressed. Lines are clear, the body is well formed and there's no odd discolouration on the skintone!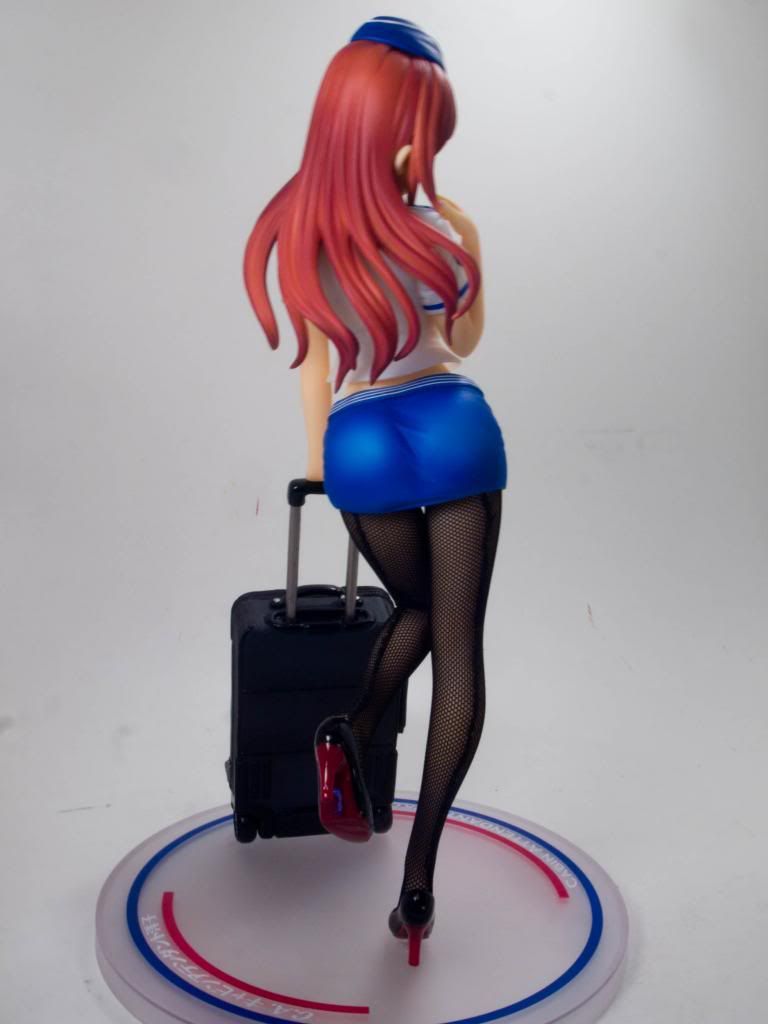 At least due care and attention was placed on the T&A! That ass looks superb! Zero chance of a panty shot though but with an ass like that, who cares?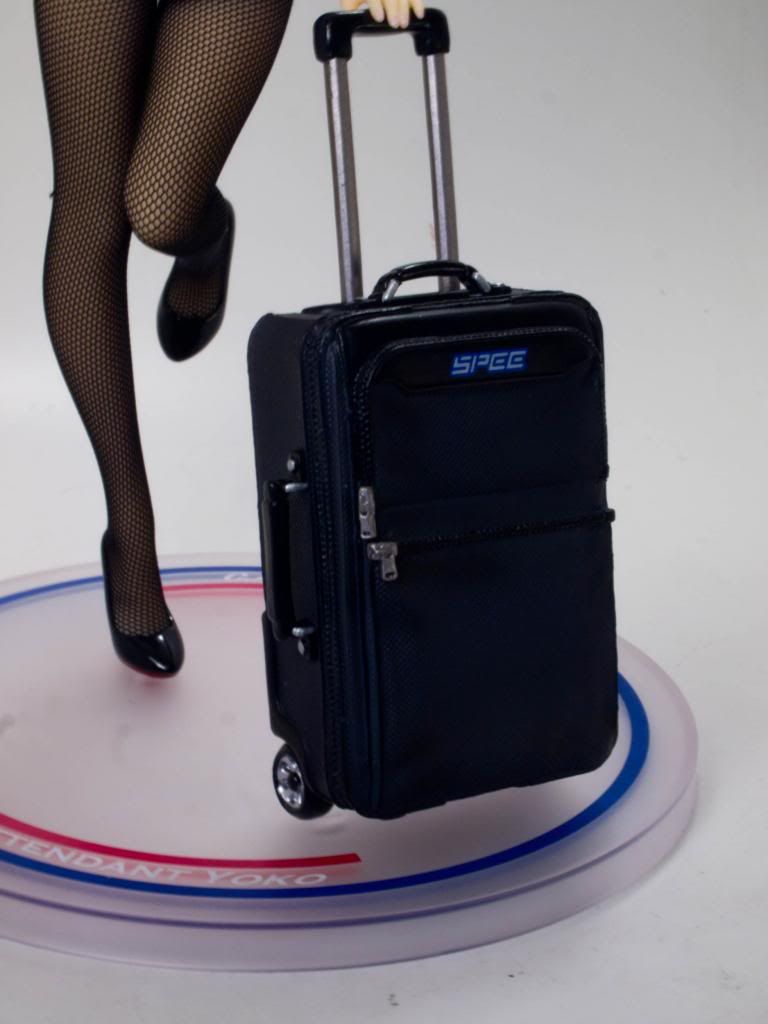 Extra care and attention was also placed in the most unlikely of places, like the hand luggage!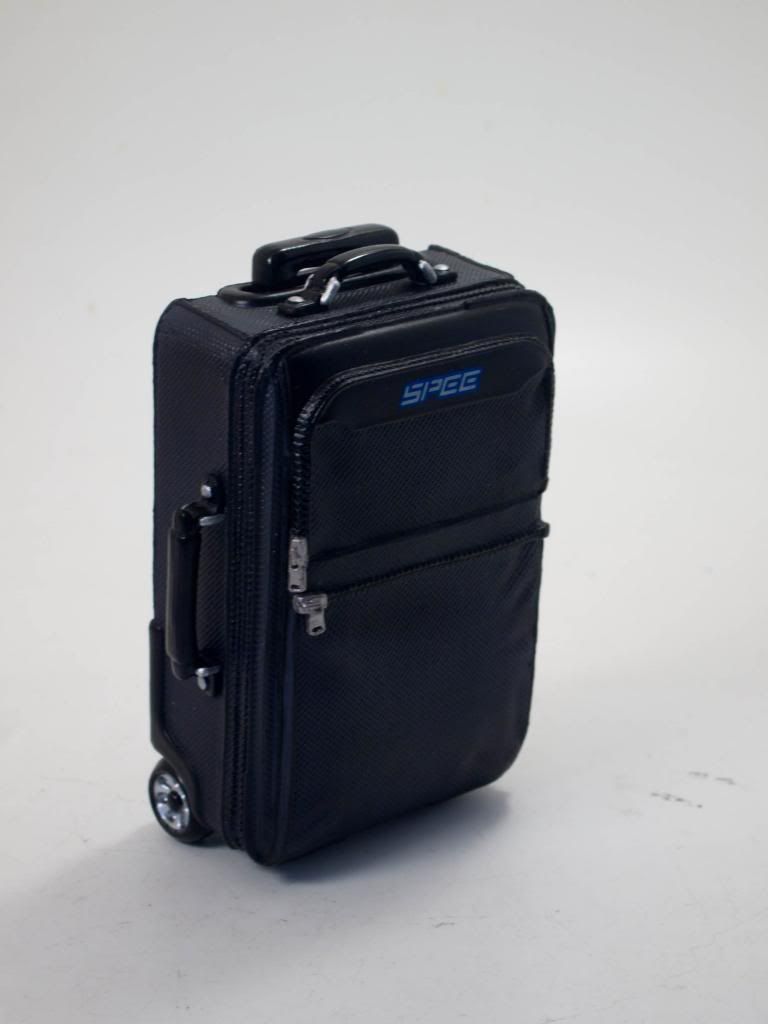 You'd think that they'd either skimp on the detail or use something simpler for the accessory but nope, the bag is pretty impressive. The handle also retracts into the base, which is actually really annoying as it can slip in when you're trying to position it with the figure as there's nothing holding it in place!
The base works pretty well and does its job. It's not too flashy but they even put some grooves in to make sure the luggage bag doesn't slide off!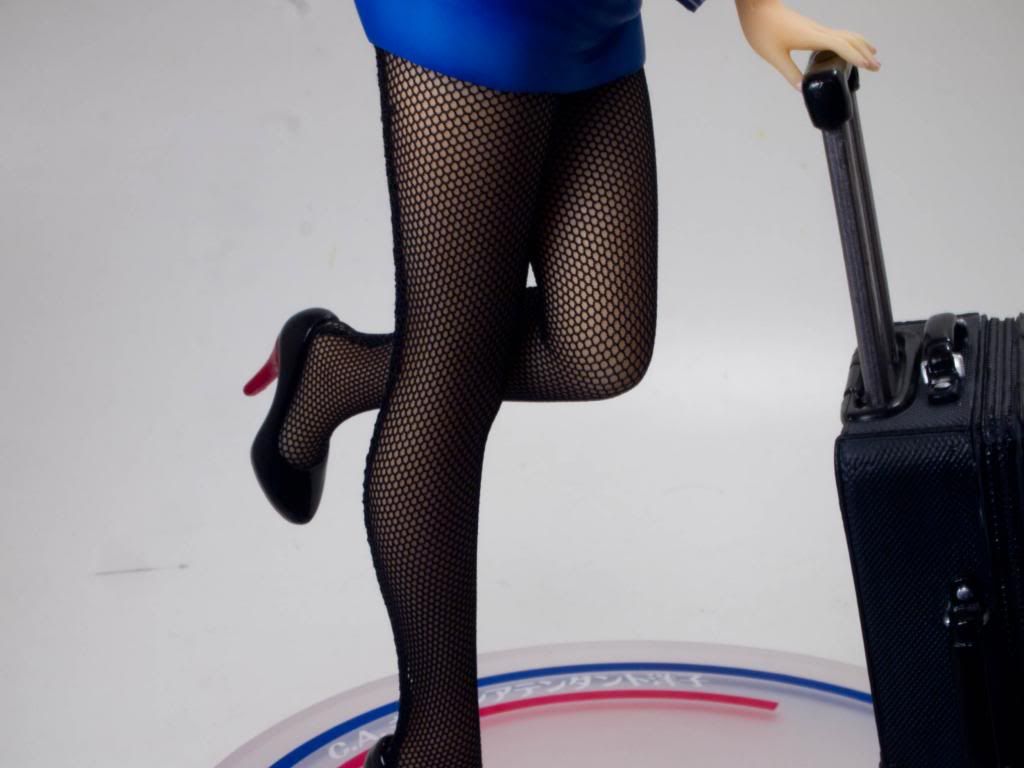 Yoko herself also gets some extra attention which you may not expect. For one, she gets actual fishnet stockings. Usually, that's only found on larger 1/4 scale figures as opposed to a (supposedly) 1/7 scale like herself. She measures 23cm from the base, so I guess 1/7 is pretty accurate. Furthermore…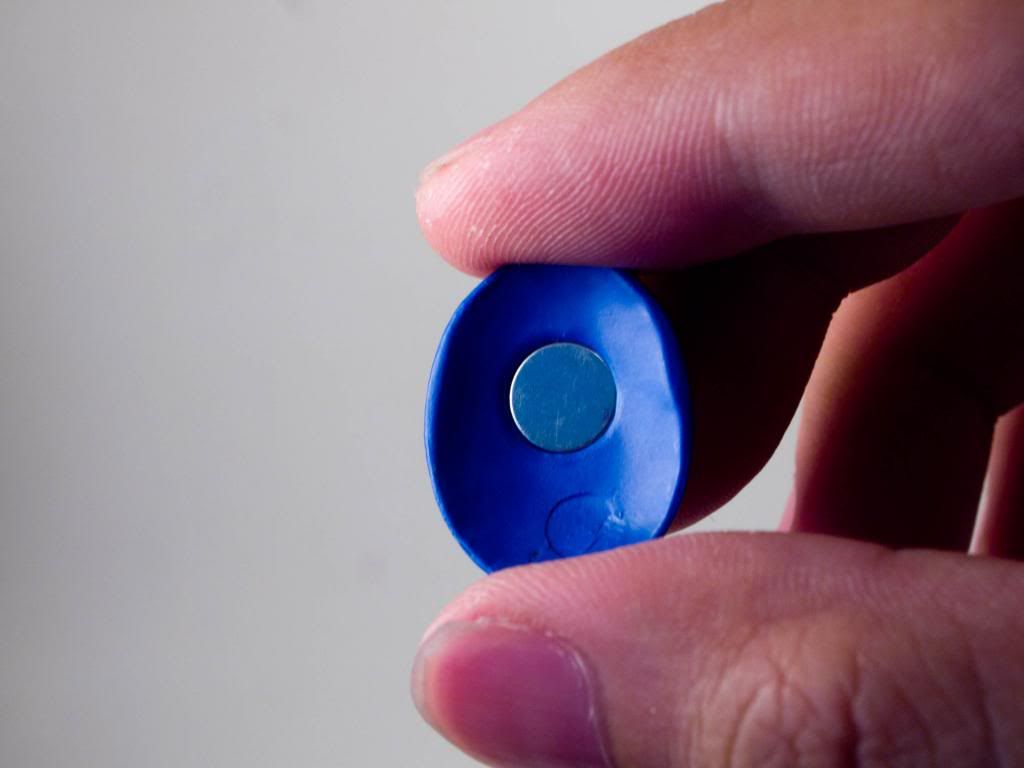 Lechery put a freaking magnet into her hat to make sure it doesn't fall off!!
Still, there is a trade off. And some corners cut!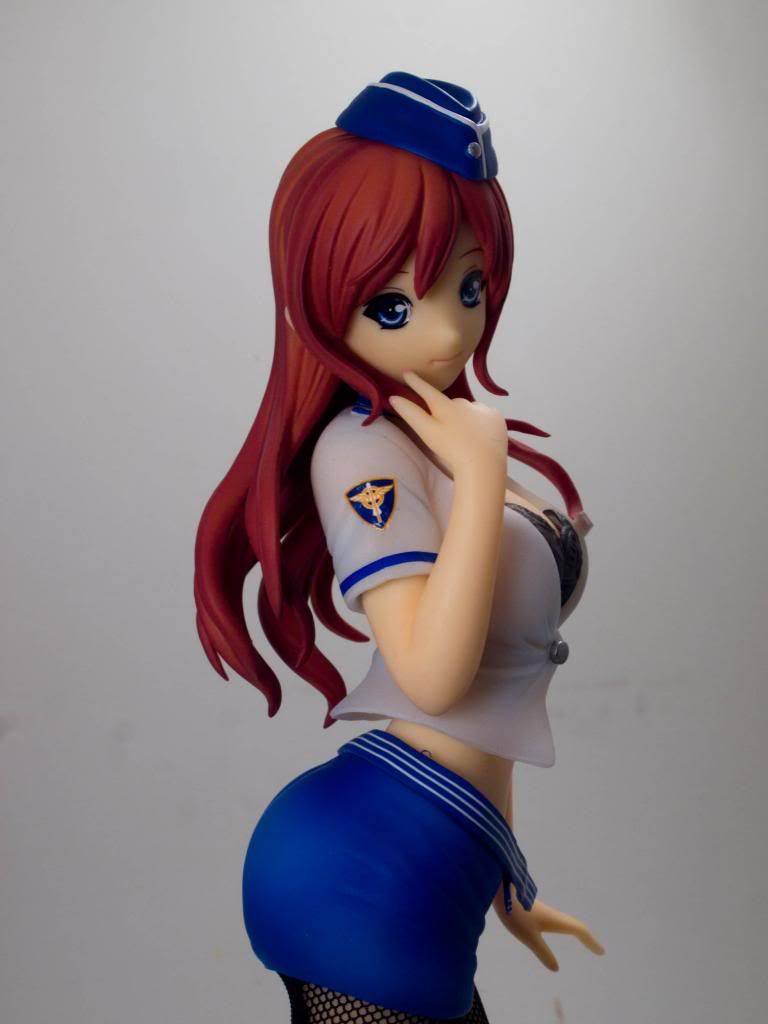 In terms of additional detail, all we really get is the fictional airline badge on her uniform…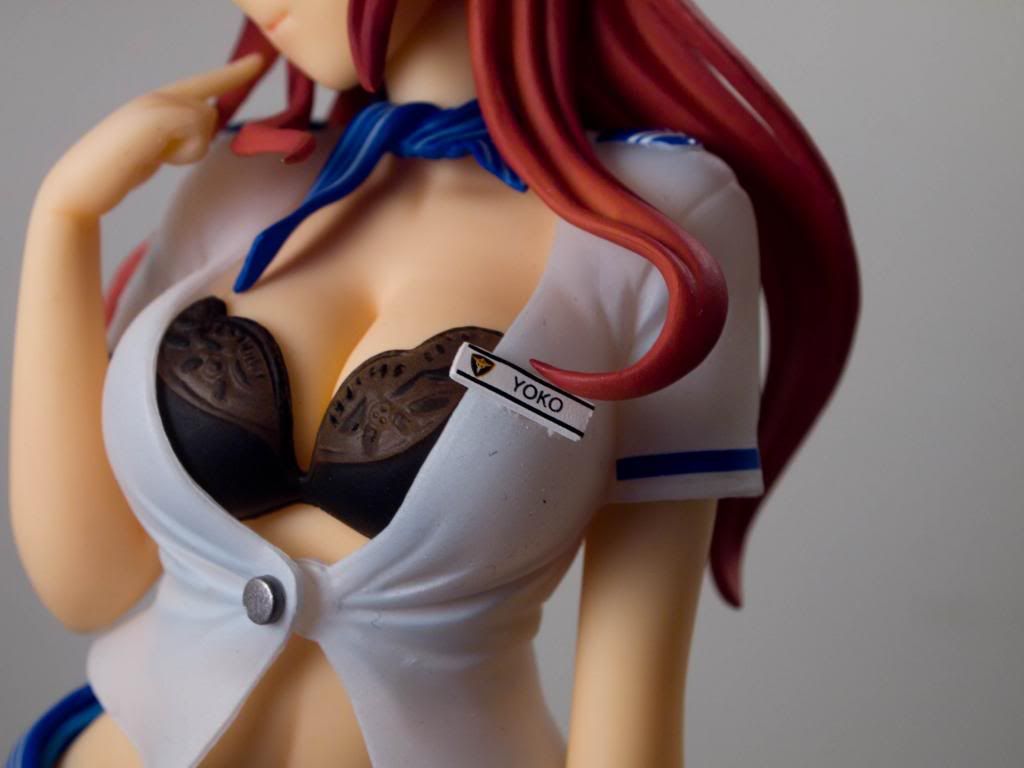 And a nametag. There's also something else which was rather odd when I first noticed it. You see, her left shoe is actually loose and can have a tendency to fall off. And when it does…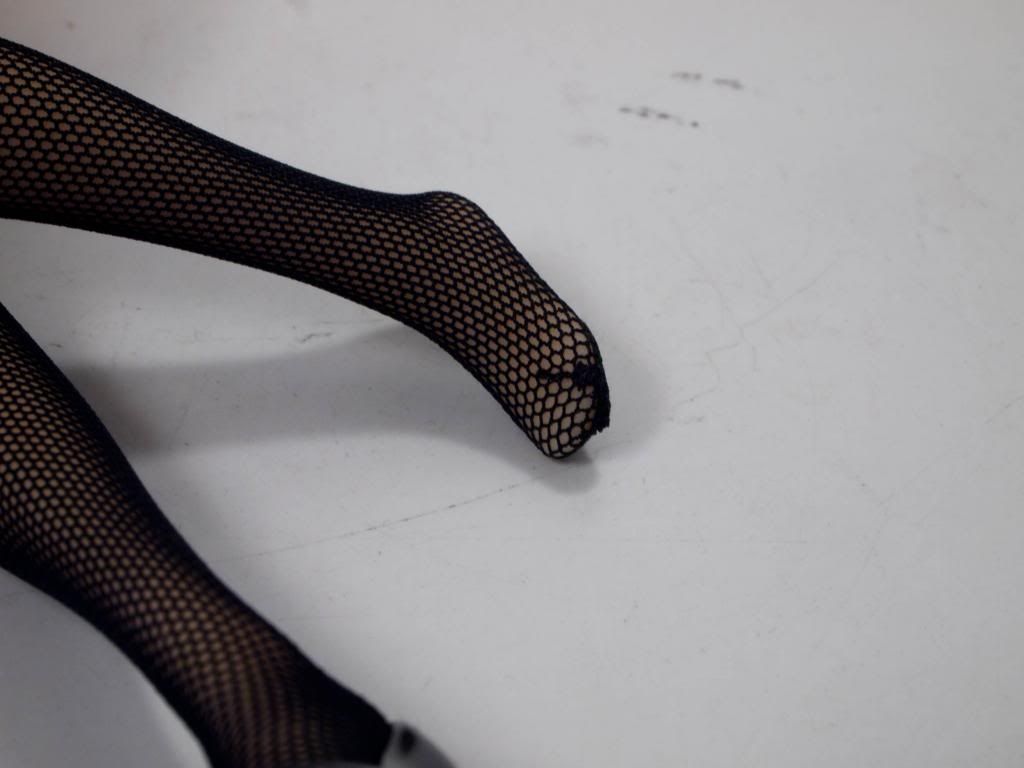 SHE HAS NO TOES!!!
That's a weird place to cut corners but there you have it!
The right foot laso has a huge metal bar running through in order to fix itself to the base without a leaning problem. It does its job but I can't help but wonder if there was a way to hide the bar.
Now, I did say that this review was going to be NSFW and we have now reached that threshold. So if you're a minor, look away now!!
All done?
So yep, you can remove the clothing from Yoko, to a degree. The pot and skirt come off but the stockings are non-negotiable!
Still, she looks pretty good. No contrasting skin tones like with amane and a softer, less plastic look compared to Ignis!
It's not all good news though. You need to remove the arms in order to take off the shirt but you can see that there are still gaps where the parts join. You can't see them when she's clothed tho.
The back of the stockings is also rather messy, especially near the top, around here waistline. The top parts of the stockings are also glued in place so you can't remove them without tearing them off. Kinda weird seeing that the sexiness from the ass actually comes more from the skirt than the actual backside!
All in all, it's still a commendable effort. Manufacturing really has come a long way in just a few years!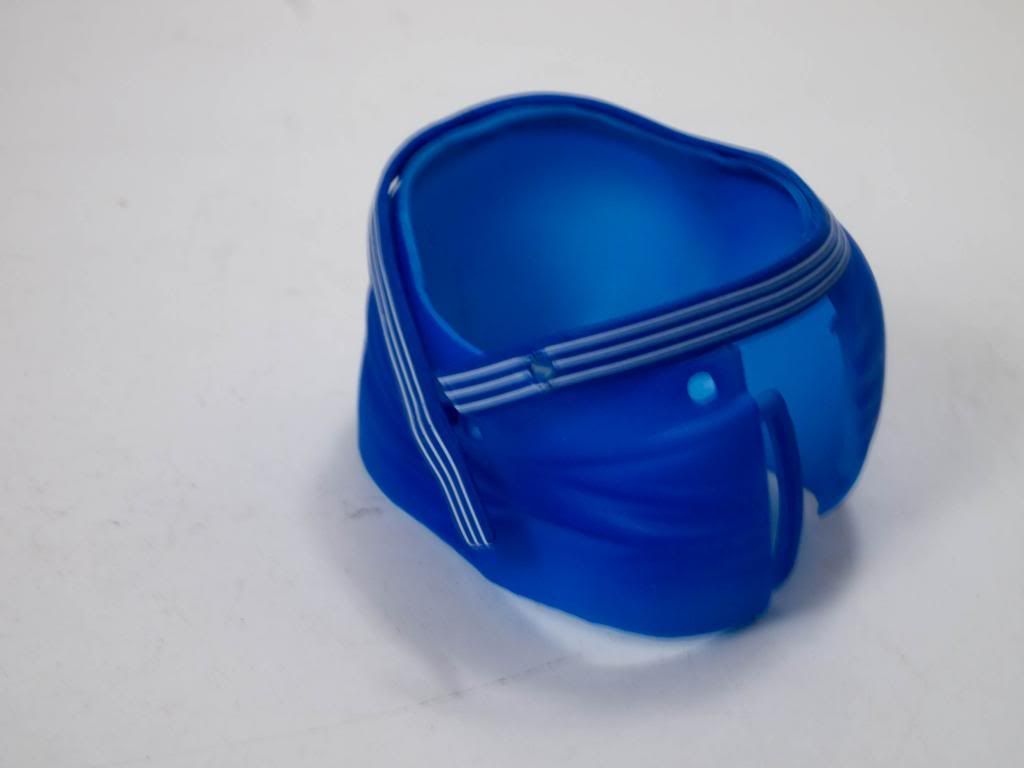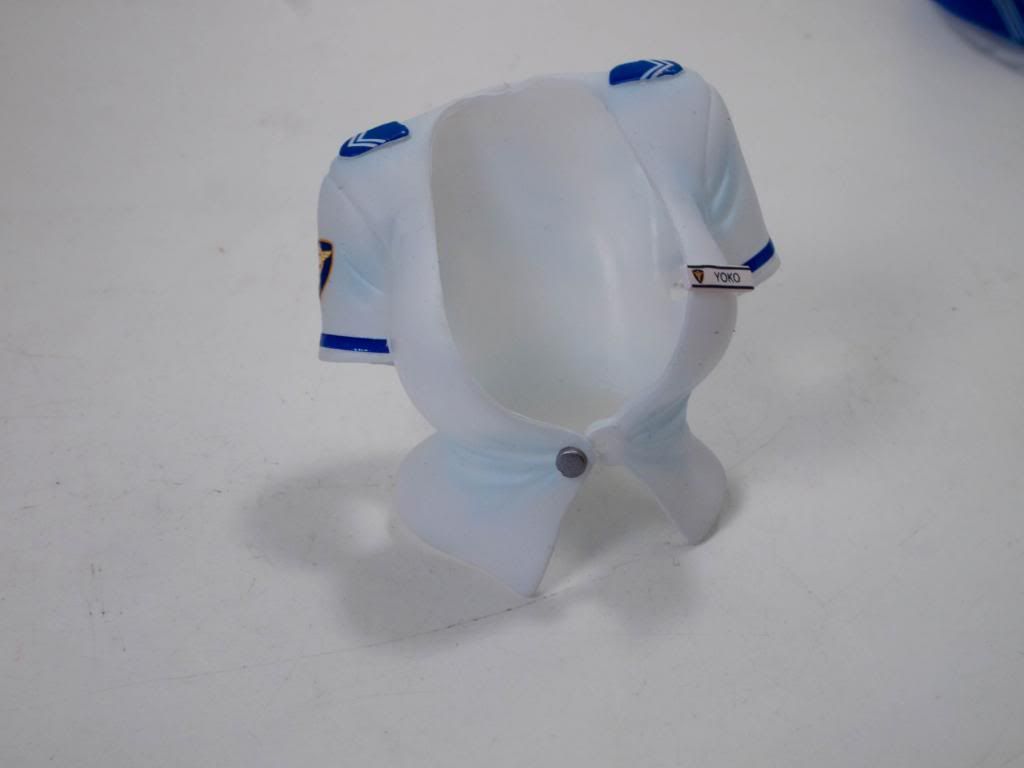 And here are the bits of clothing. No problems with the shirt but the skirt can be a real pain in the arse to get back on once it has been removed! The side hooks are fine, but the holes for the belt/ribbon are a nightmare!
The bra section is also a separate piece and you can pose Yoko without it, risking a bit of a nipple slip… I mean, Wardrobe Malfunction in the process.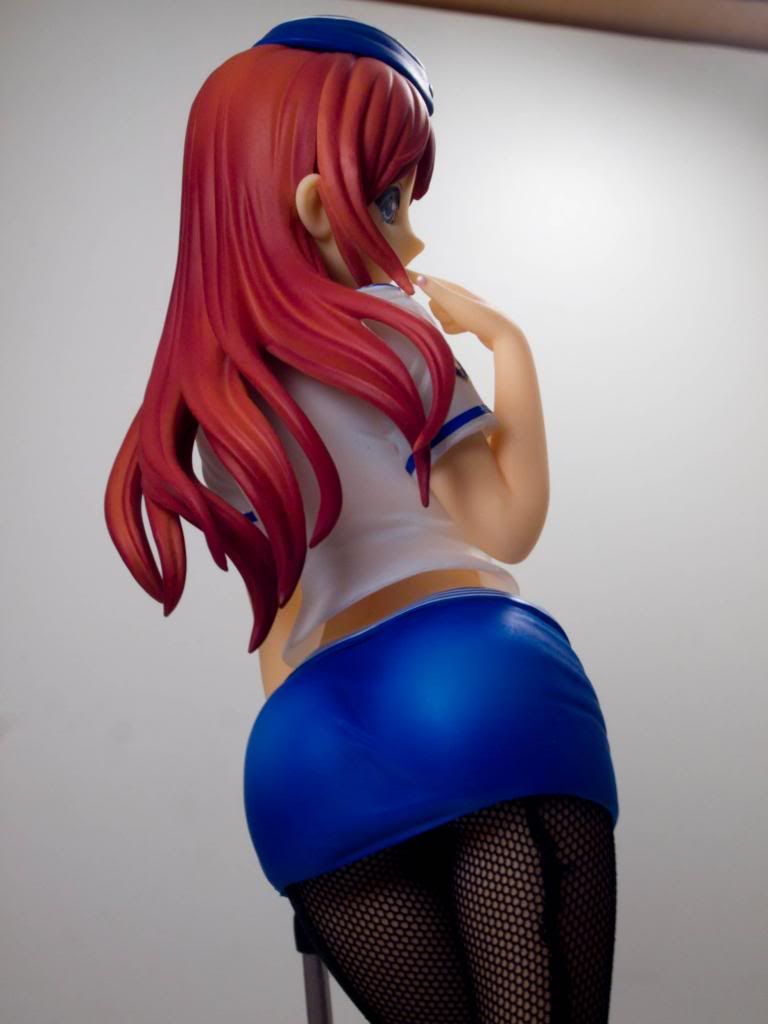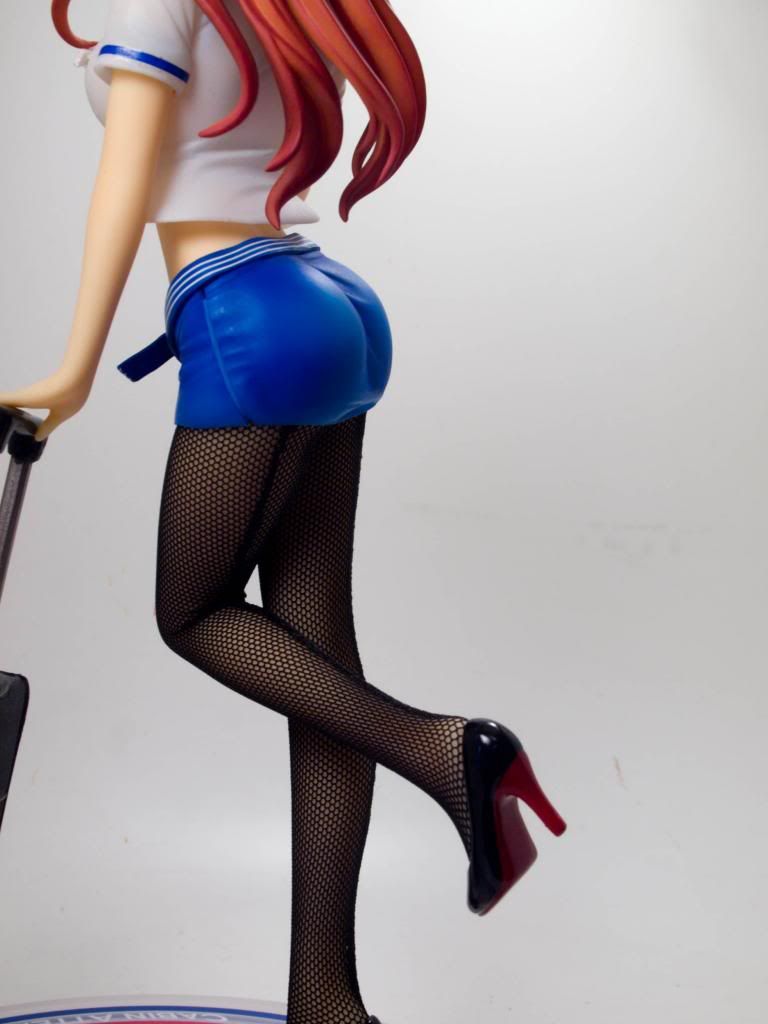 DAT ASS!!!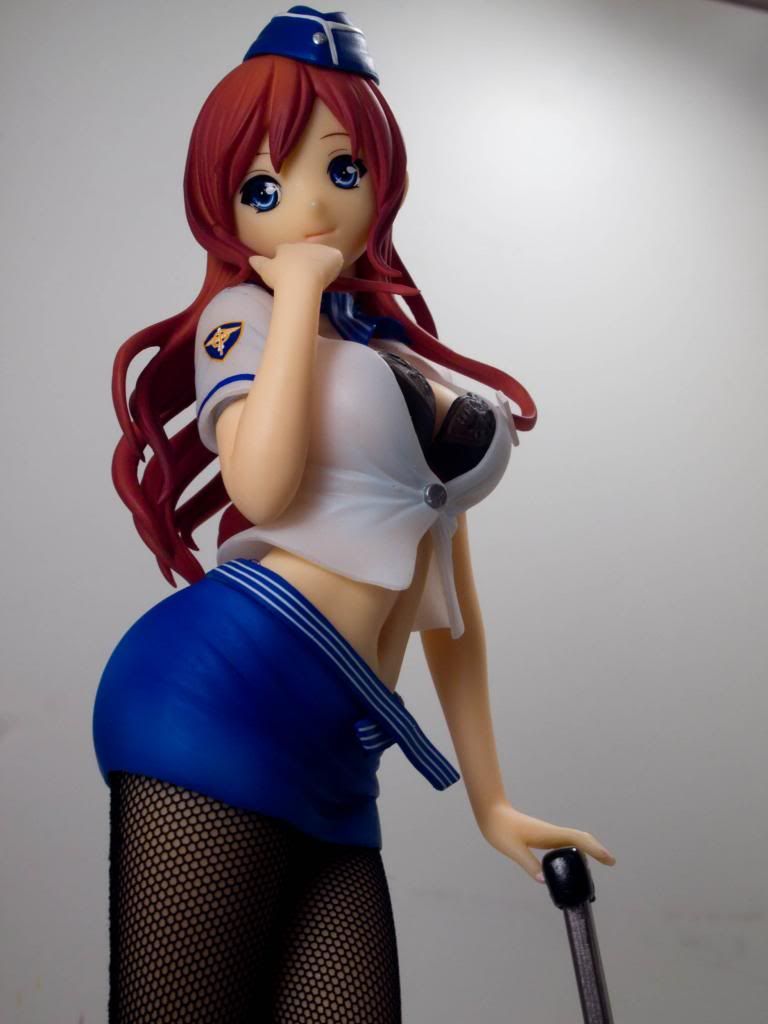 Overall, I was pleasantly surprised by C.A. Yoko. I didn't have much hope for her when I purchased her but it was more for my curiosity than anything else. After all, Lechery are a new face an the scene and deserve a fair shakedown. But they're really impressed with this release. Many of their upcoming releases are in the same vein of being sexy without being overtly sexual and the quality of the figures is pretty decent to boot!  They will be one to watch in the future!
But for now, Yoko adorns my collection proudly (while making guys everywhere wish that Cabin Attendants actually did look like this!)