Well, this post is a little late! I spent the evening which I should have spent writing the weekly post watching the Sony PS4 reveal. I had hoped that they would give enough info to make things interesting but alas, it was not meant to be. I found the event to be rather lacklustre and, while I am looking forward to the consoles release, I am not particularly excited about it.
So, this weeks post is a quick WIP post on the kit I am currently working on. I found myself with some time on my hands and while randomly rummaging through stuff, I found an Aisaka Taiga kit I bought a while back but never built. She's a pretty cute number so I decided to work on her. The only problem was that I wasn't really interested in doing the same colour scheme as everyone else who bought the kit seemed to have done so I wanted to do something different. Thanks to Radiant Dreamer, I was able to think of a base colour scheme, which was then extended when I saw the Queens Blade Grimoire Alicia figure. And here's where I'm up to right now…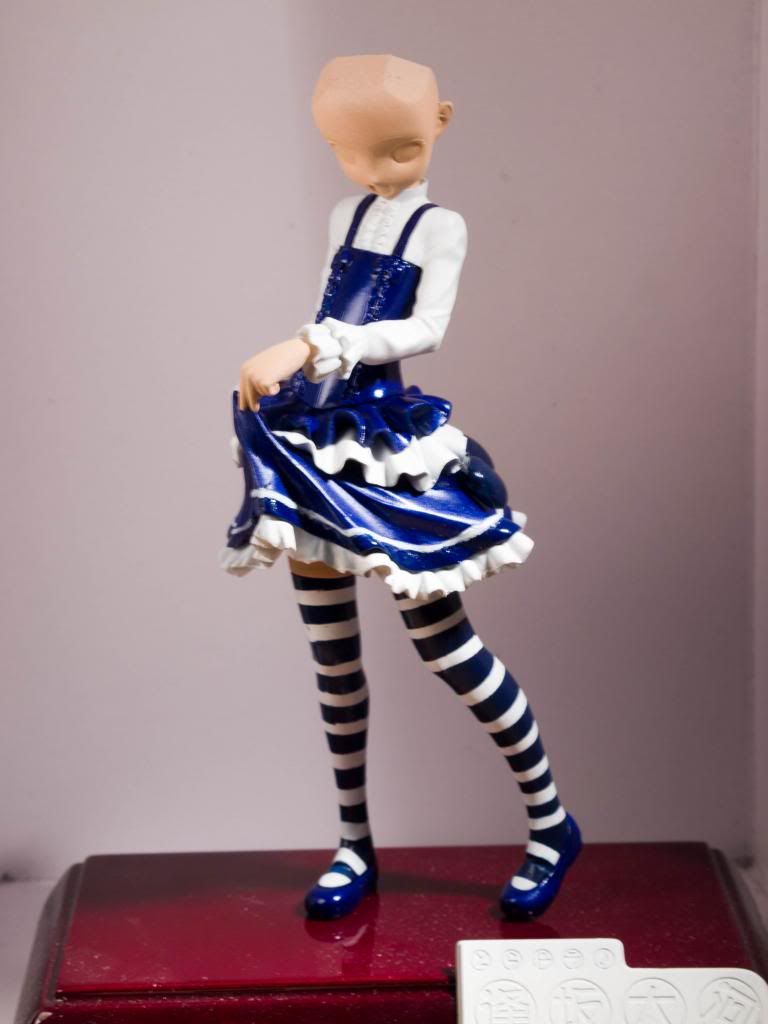 I still have the hair and dress details to do, not to mention the face but she has been progressing quite quickly. Especially considering how long my other recent kits have been taking. I've basically been working on her for about 2 weeks and she's already up to this stage!
The colour scheme is basically a 2 tier blue look with a darker blue on the trim and stockings. Some of the parts of the stockings need some cleanup but it's pretty good going so far. Hopefully, it won't take much longer to finish her, though I have metal gear rising arriving soon…