Back to Hong Kong for this weeks post where I'll be posting up photos of a rather impromptu meetup which occurred while I was there. For one evening Q, Adun50, Coffeebugg, Avan Pang and myself got together for an evening and mingled. We spent some time at the infamous Sino Centre in Mong Kok where we browsed some of the anime merchandise shops. This was a relatively recent development as the last time I was in HK, the building was filled with shops selling dodgy bootleg anime DVD series. And AV. Lots of AV… (True story: Once, my brother and I were in the building when there was a police inspection, which meant that the shops all closed rapidly to prevent being caught out. We were near the top floor at the time and so had to move to vacate the building and as we were going down, we had to walk through empty paths with all the shutters down but with the AV movies still playing, providing some "interesting" sound effects as we walked down… That's not gonna happen again!)
And, after I managed to get a few Sheryl Nome figures, it was decided that we should get some food. And somehow, we ended up in a Maid cafe…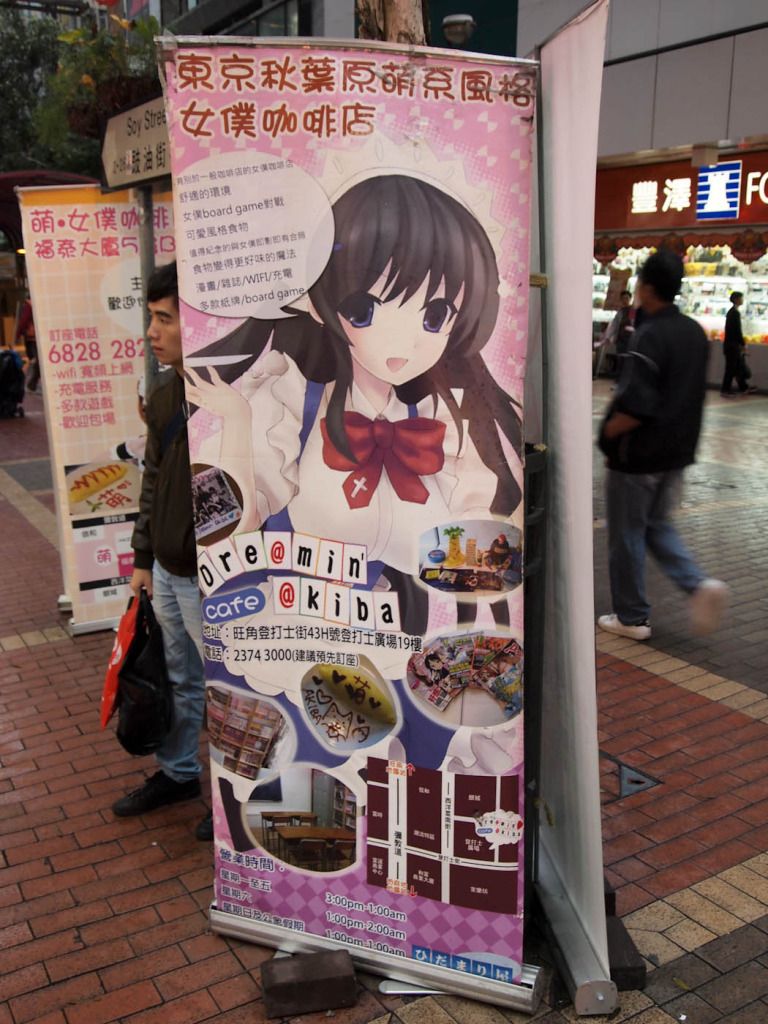 And this was the cafe we ended up in. Now, at this point, I guess I should mention that I am not a fan of maid cafes. There's something about the whole premise which doesn't sit well with me. But, in hindsight, it probably was best that we went to a place like that simply because it gave us ample time to set up our shots for our figures and dolls, when the "maids" weren't asking to borrow them for photos of their own at least!
Pretty innocuous place but it hides great evil!!!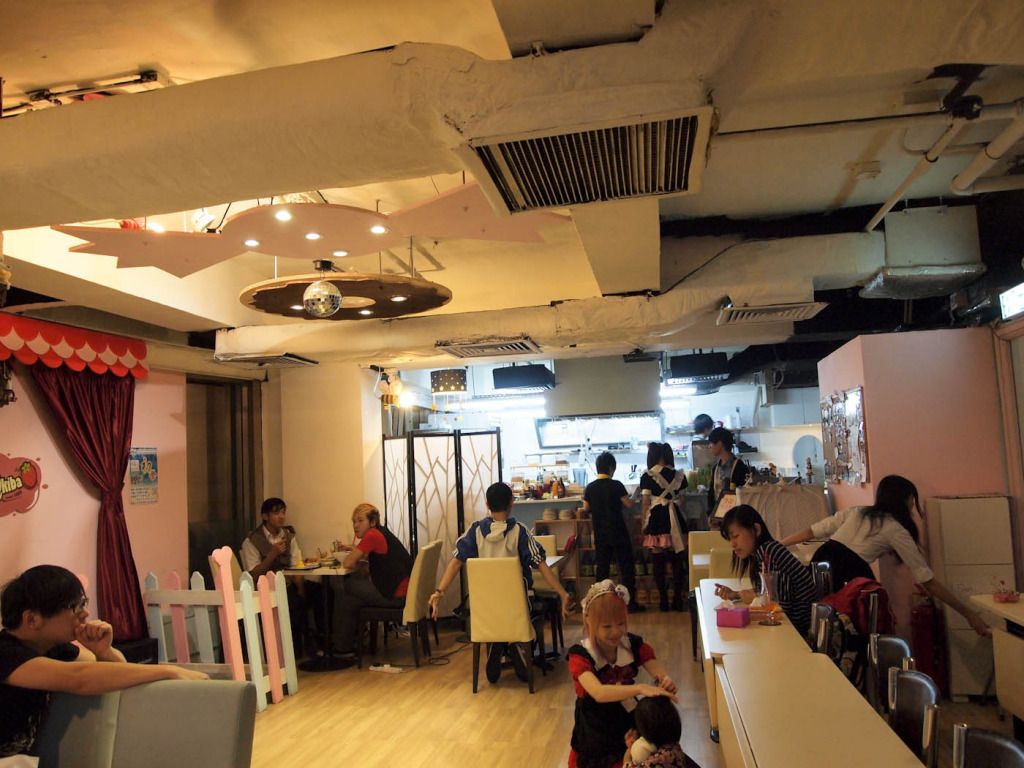 And here's the main area. Initially, we were seated with the rest of the guests but when we started getting our equipment out, it became clear that we needed more room so they moved us to…
The classroom… Oh god…
Still, some great fun was had. One of us had brought along a set of electronic nekomimi and some had some fun trying them on and getting them to move. The food and drinks were also well prepared in "maid cafe" style.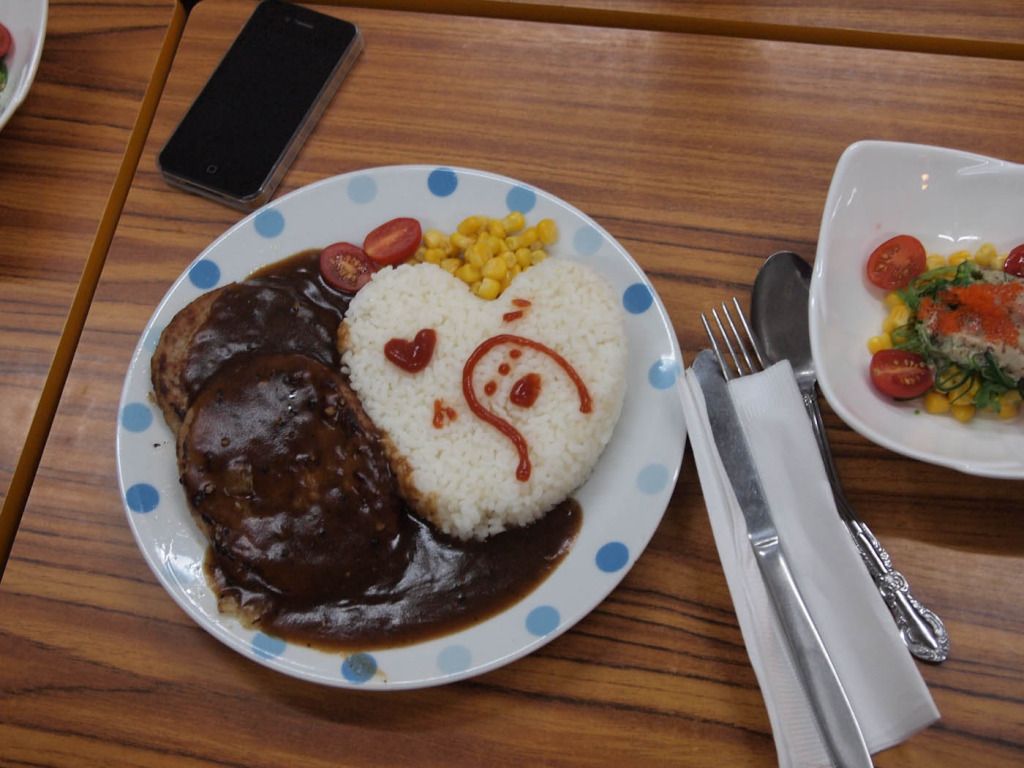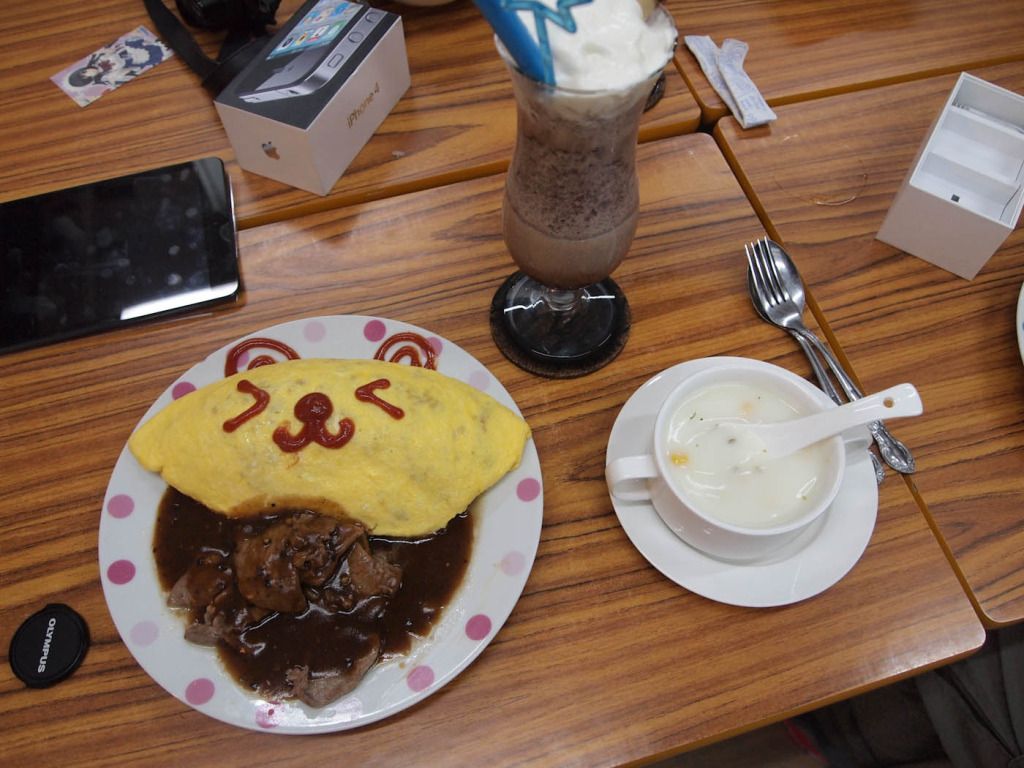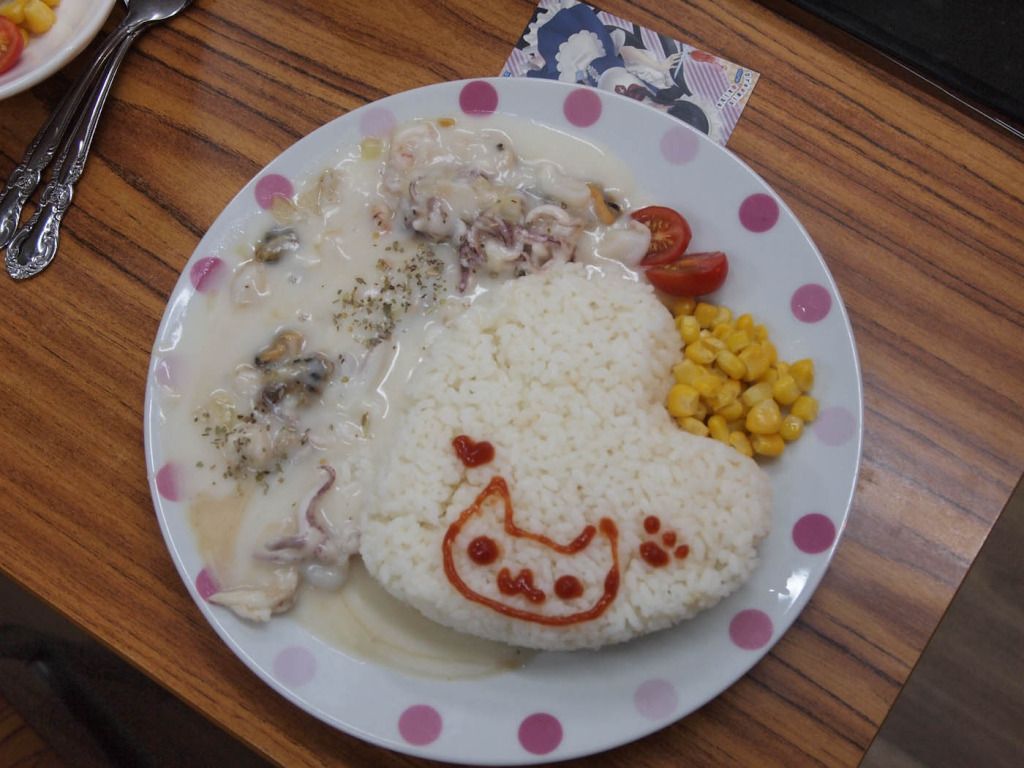 It's not Michelin star stuff but it was fun. Besides, if we weren't in a maid cafe, we wouldn't have been able to see Adun do this…
Brave man… Luckily, the rest of us weren't required to do this. I was on my knee laughing by the end of that.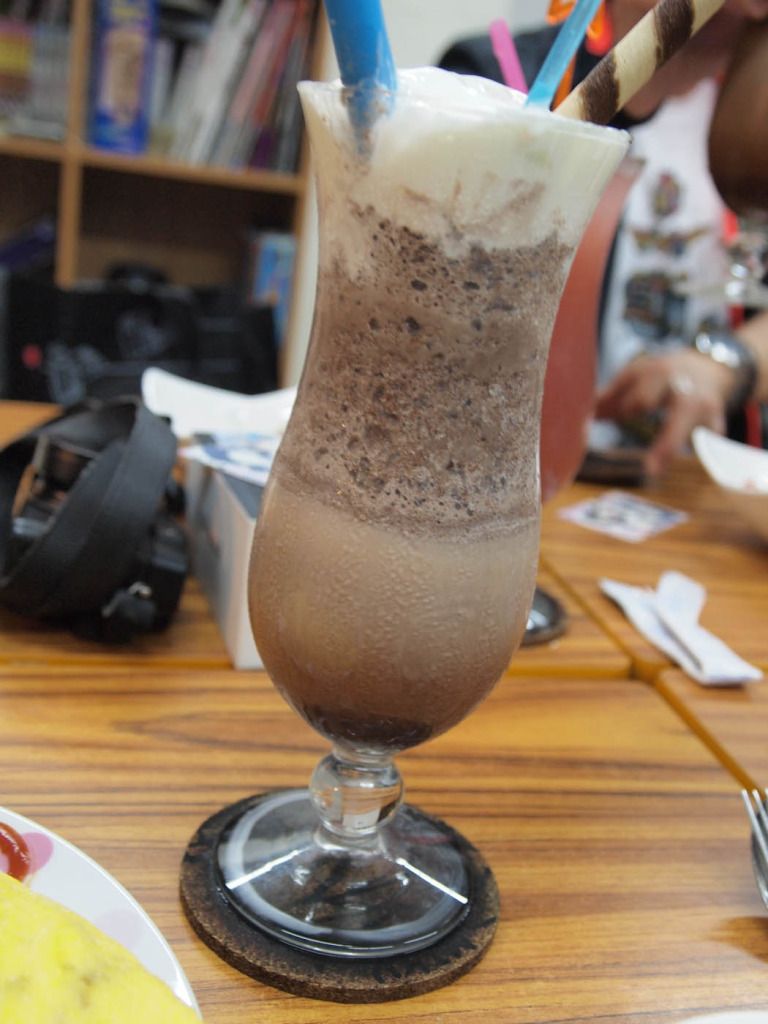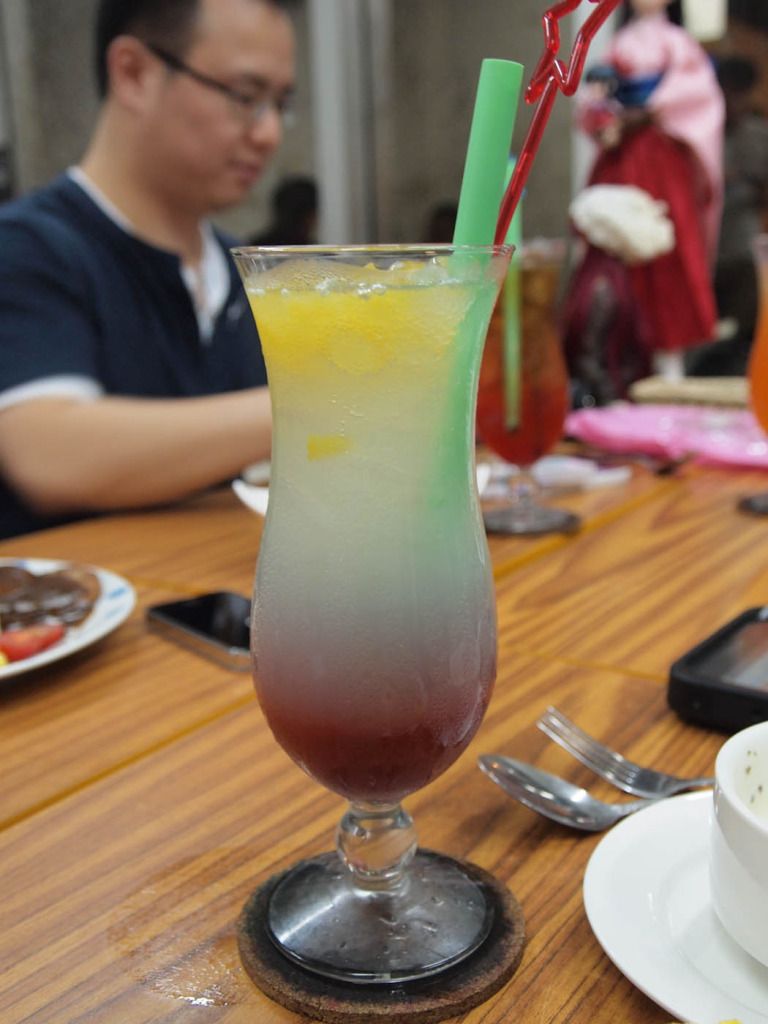 As for drinks, Adun, Coffeebugg and myself went for the "surprise special," which basically meant that the maids got to make whatever the heck they wanted. We have no clue what went into ours but it didn't taste like crap and we lived through it so it's fine in our books!!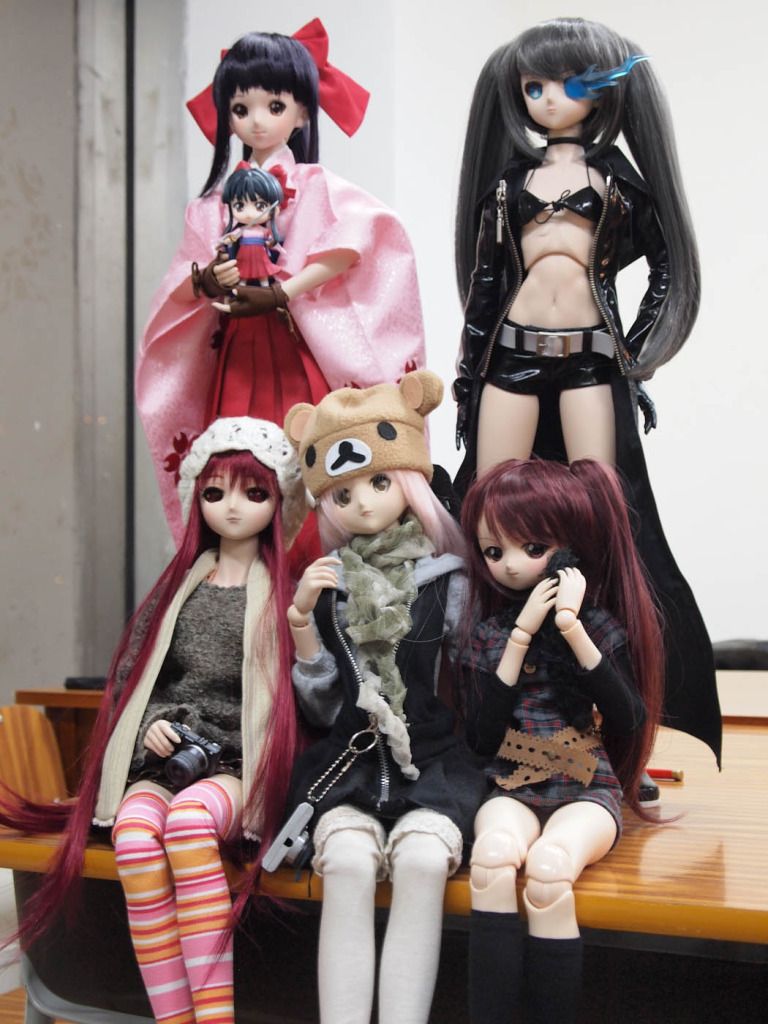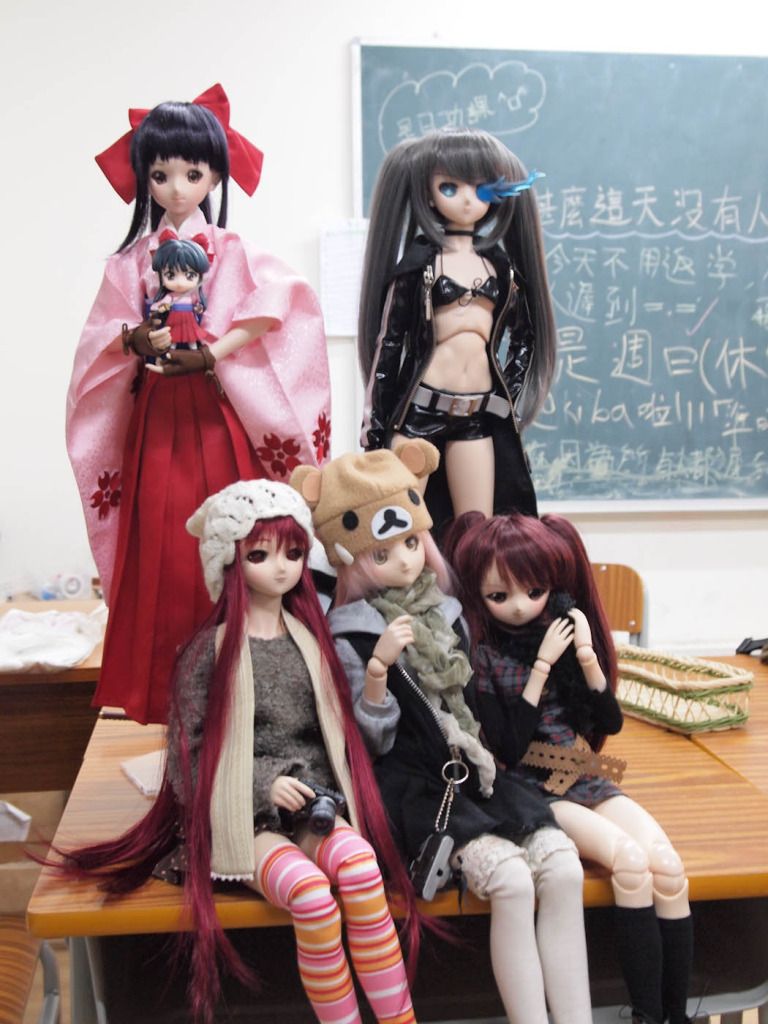 And after the meal was done (and the "maids" stopped borrowing them), we got on with our own little photoshoots. We had 5 DDs present in the end, I picked up Sakura just the day before but when Q messaged me to say that the others were bringing their dolls, I figured that it was as good a time as any to show Sakura off. the BRS is a custom costume over a standard body and is owned by Q. Currently, he has a White Rock Shooter in the works as well.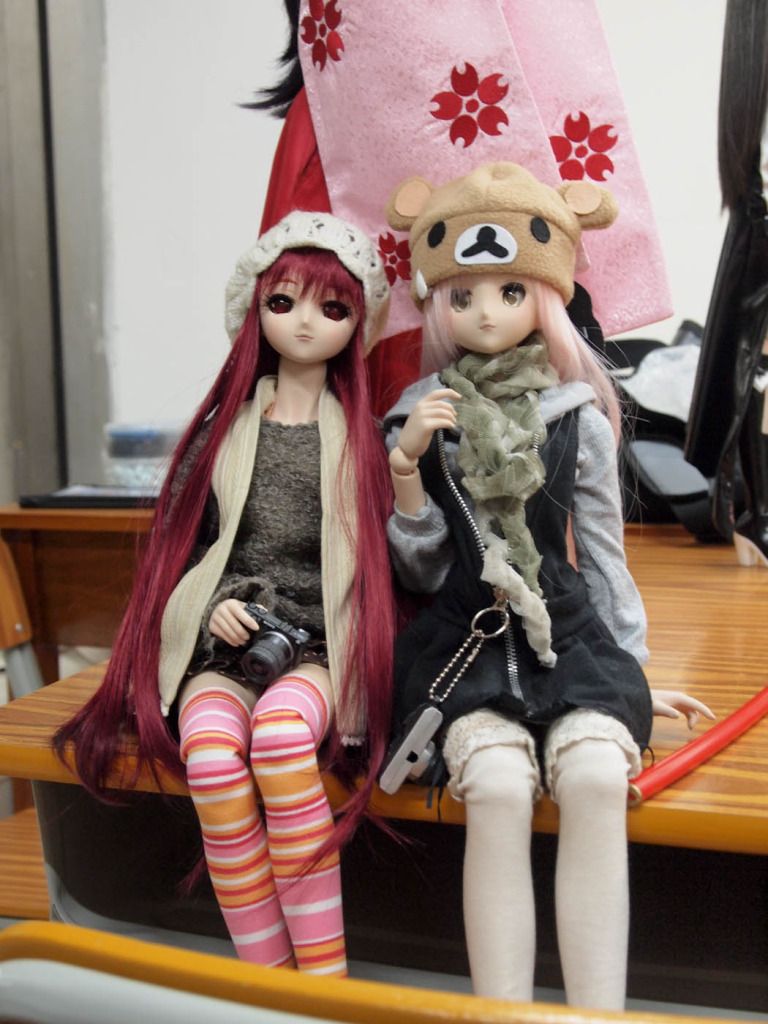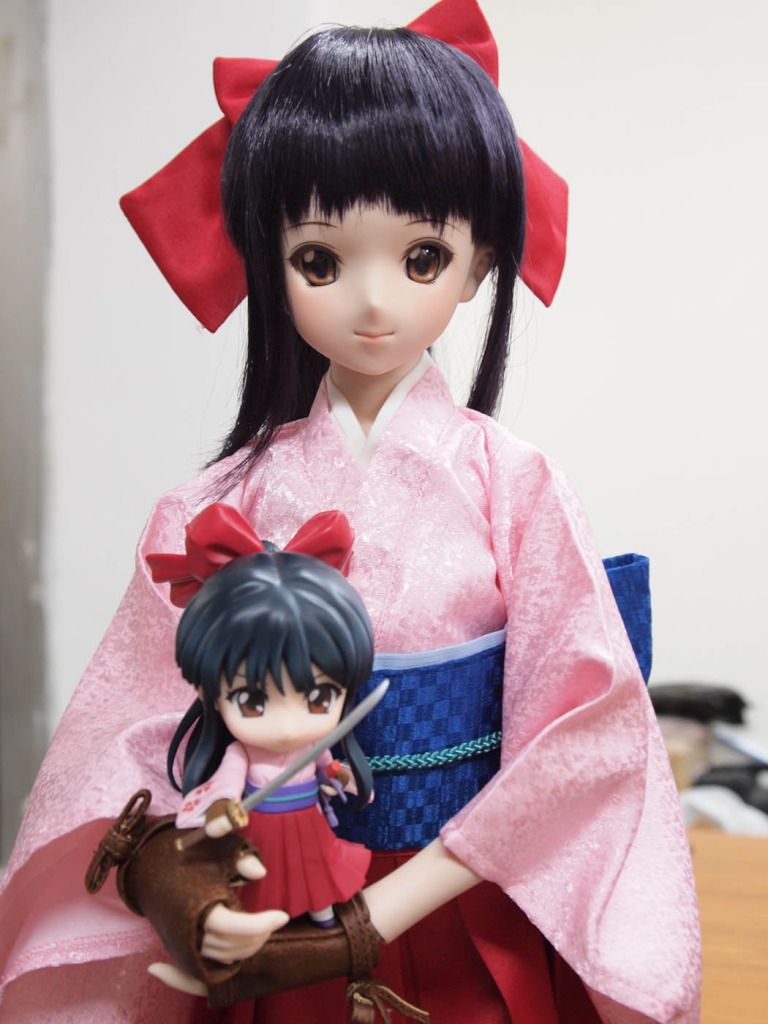 Sakura spent a fair bit of time posing with her nendo version!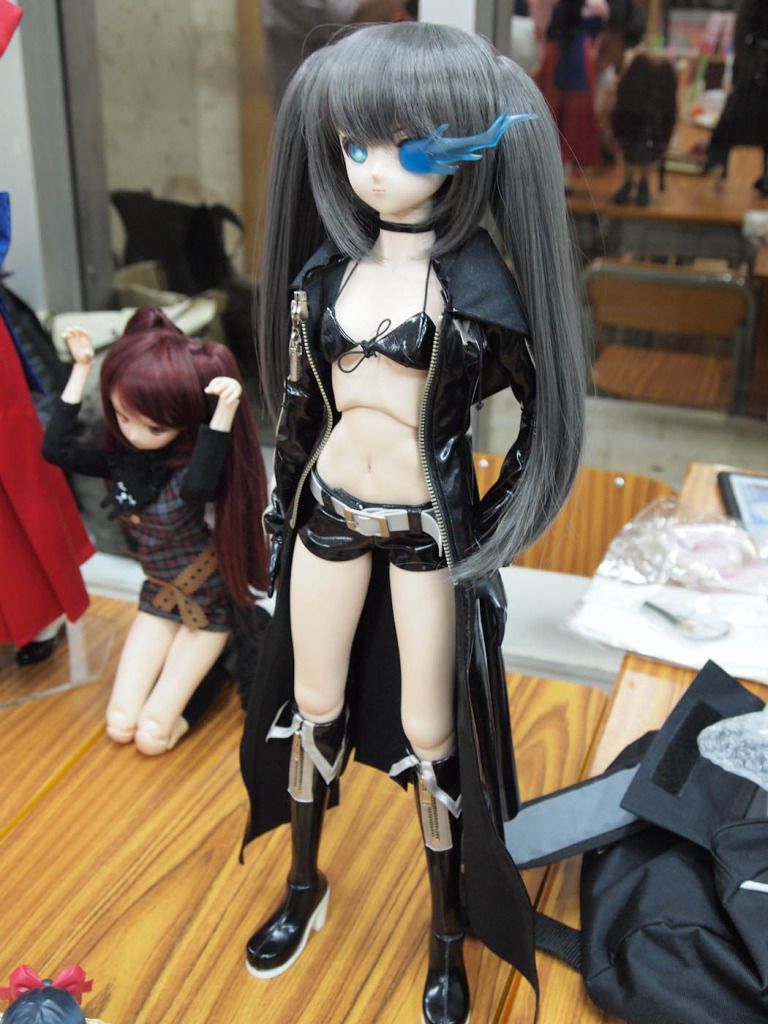 A closer look at BRS. The flame effect was kept in place with blu-tac!!
Sakura attempting to perform the Jou-dan stance. Couldn't quite do it because the hands weren't quite correct. I have to say I was somewhat disappointed with the sword. Moreso than the hakama which actually was just a big skirt… I could go on about the tip having sharp angles and whatnot but basically, it didn't look like a proper japanese sword… Oh well.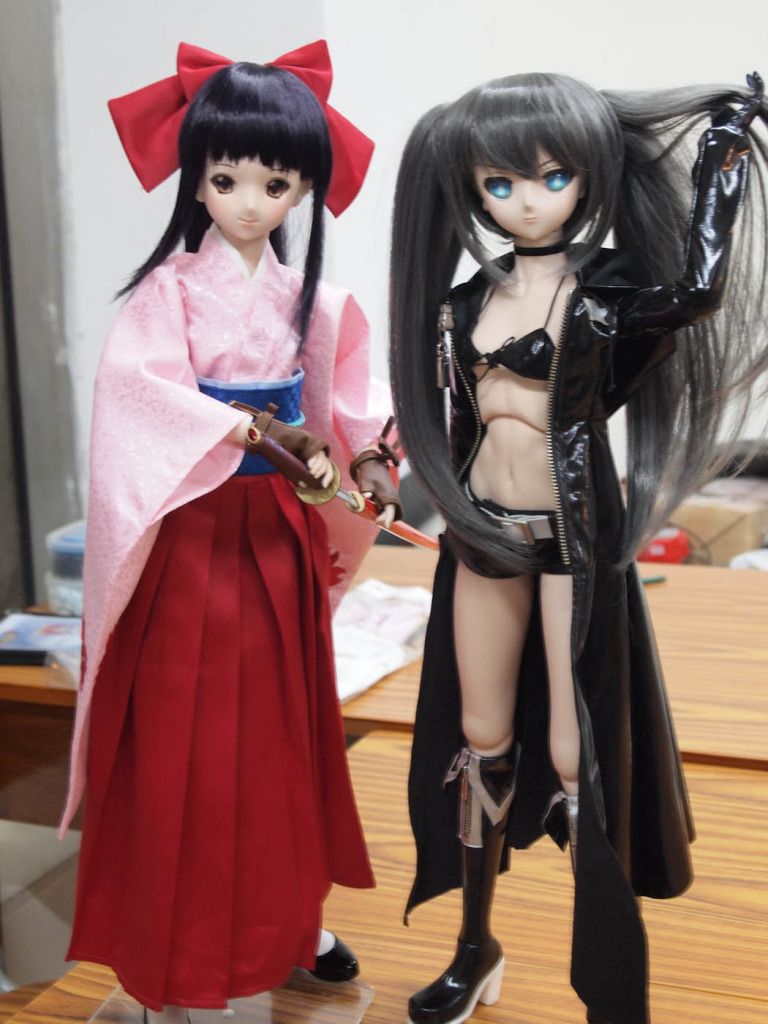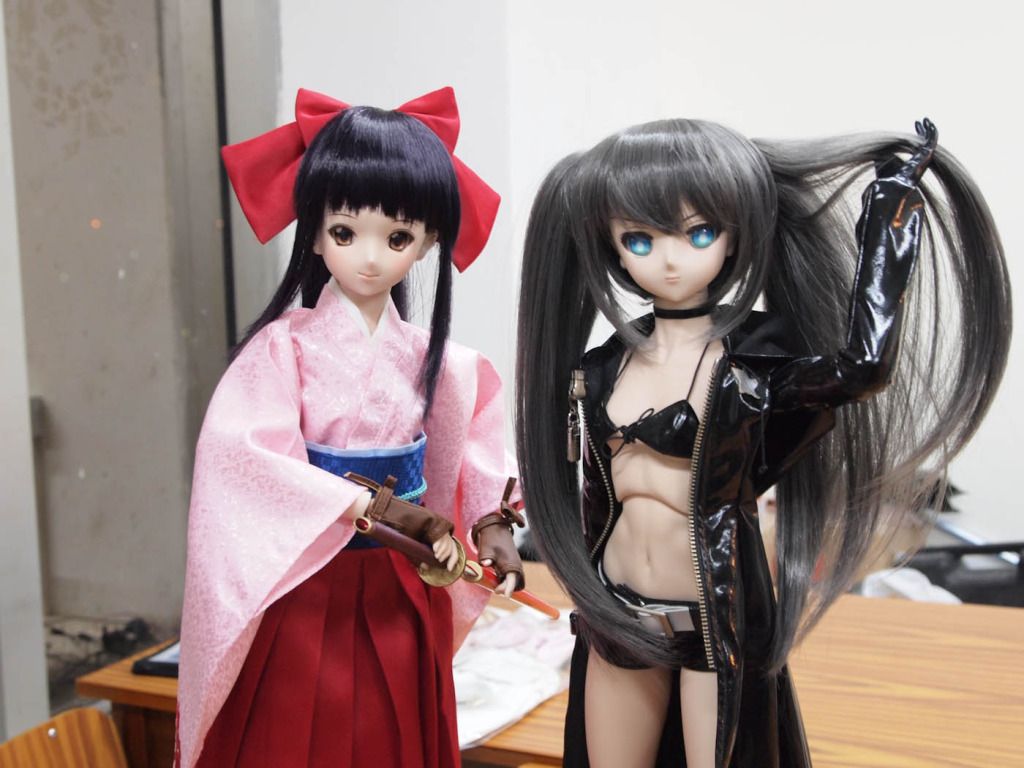 Sakura and BRS posing together.
Profiles of the staff at the cafe
Nendo Sakura standing next to a camera lens
The other dolls getting into a little mischief.
And that's about it! It was a fun evening and it's always great to meet like minded comrades and to be able to chat with them in a civilised manner and not having them fall into the stereotype. You know what I'm talking about!! Hopefully, I'll get to meet them again. It was just by chance that we were all in Hong Kong at the same time but who knows, maybe lightning will strike twice!
Some of the above shots (especially the ones of the other dolls) were taken by Avan Pang. Check out his flickr account for more!! The maid cafe ones were all uploaded here!