So I've finally gotten her to a stage where I think it's OK to show her off.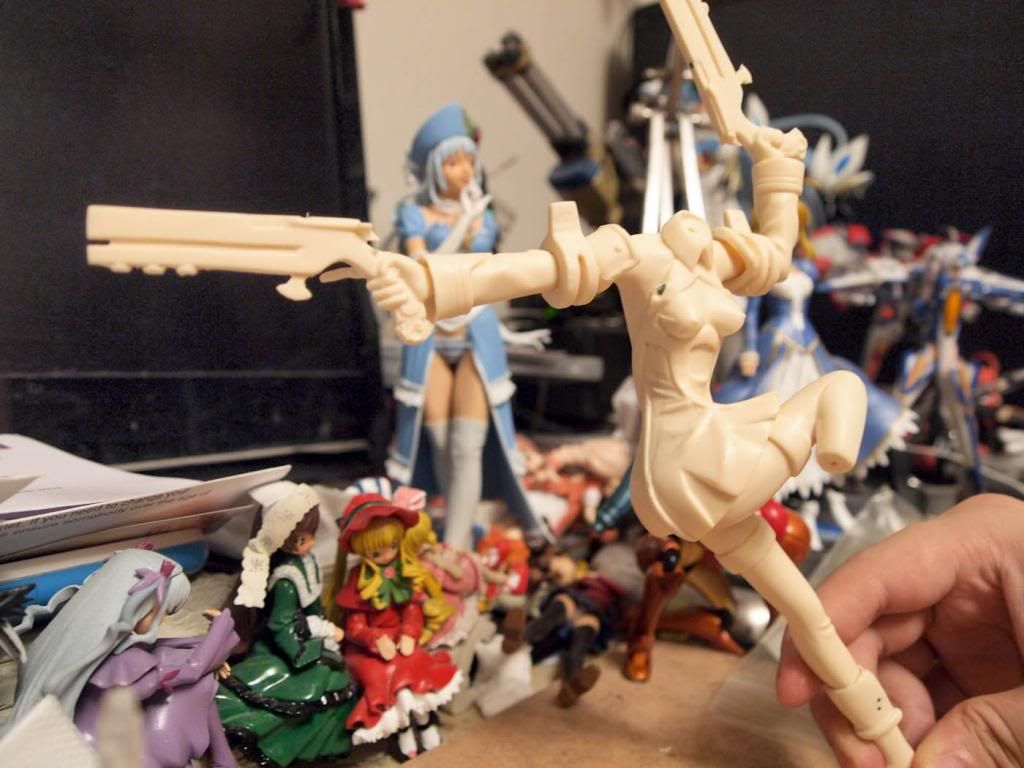 Having said that, Putting her together has shown that she's going to be exceptionally tricky to complete and the weight distribution is pretty poor. Going to probably need an additional base as an anchor…
Overall, it wasn't too bad but there were lots of areas which needed smoothing over and various rough surfaces. The parts cleanup also showed me that the resin used was of rather poor quality as it was not the easiest to clean up (in fact, it was very reminiscent of E2046 stuff) but there was also one other rather large problem, even at this stage…
pinholes… pinholes… AND EVEN MORE PINHOLES!!!! I've got a terrible feeling that once I prime the parts, I'm going to find even more… Right now, it looks like Noels back and leg have been shot up to resemble swiss cheese!!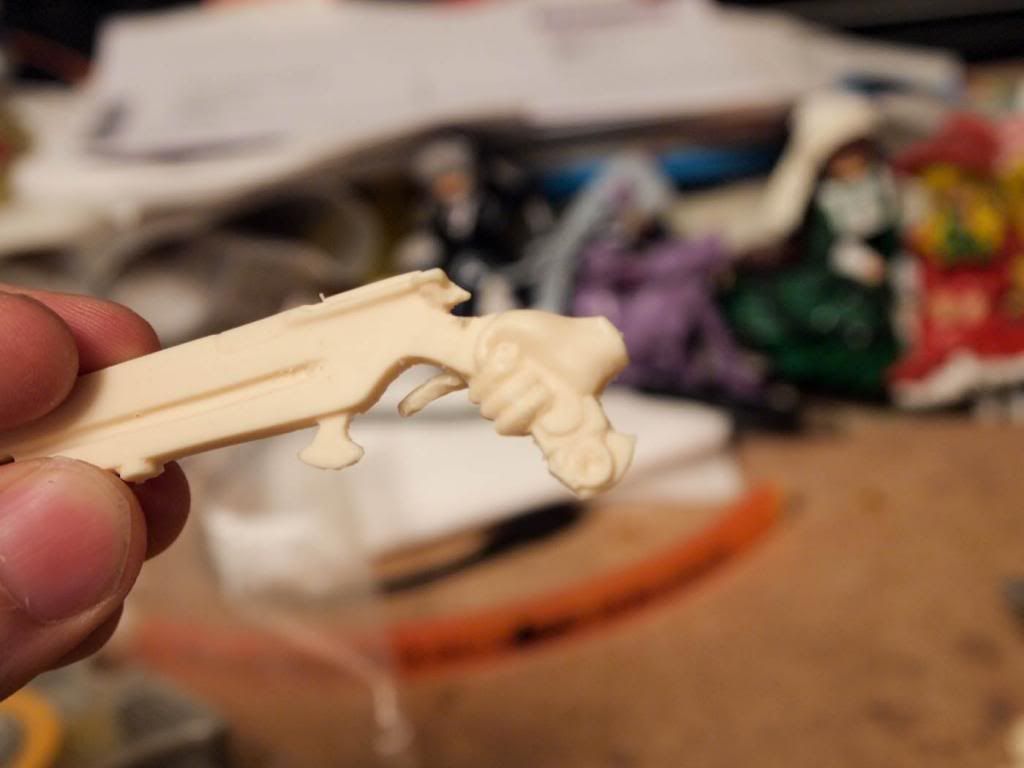 Cleanup isn't completely done yet either. The guns in particular still need some work but we're getting there. Hopefully, the parts will be primed at the weekend.
But after that, I won't be able to work on her for a while. Also, for regular readers, there is likely going to be a gap in posting for the next couple of weeks due to other commitments and generally not being at a PC long enough to write a post. Well, that's the likely scenario. Maybe I'll be able to do something. Maybe not but all signs post to not. Maybe I'll be able to make up for it in December…