Usually I'd go through a couple of weeks of procrastinating before finally settling on which kit I would be working on next but arguably, I've already done that! Initially, I was thinking of doing one of my Kiking kits but I finally received my invoice from Tokyo Hunter saying that I was able to obtain a kit of Asuna from Sword Art Online and Mu-12 from Blazblue at Wonder Festival so I started thinking of doing the kit of Noel Vermillion I purchased a while back!
So I took the kits out and did a quick comparison. The Noel kit is actually in pretty bad shape! I've seen recasts in better shape than this! A lot of work is going to be needed to get rid of all the excess resin and even get the parts to fit properly!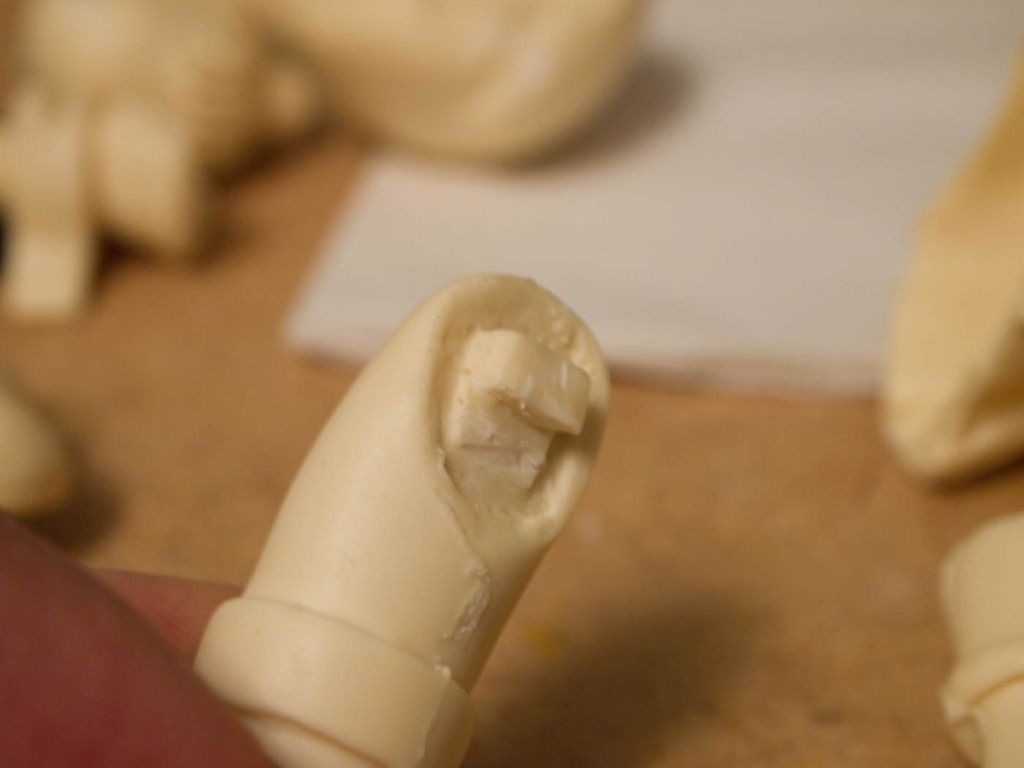 I had to hack off a lot of resin on the peg section of the right leg just to get it to fit into the hip joint!!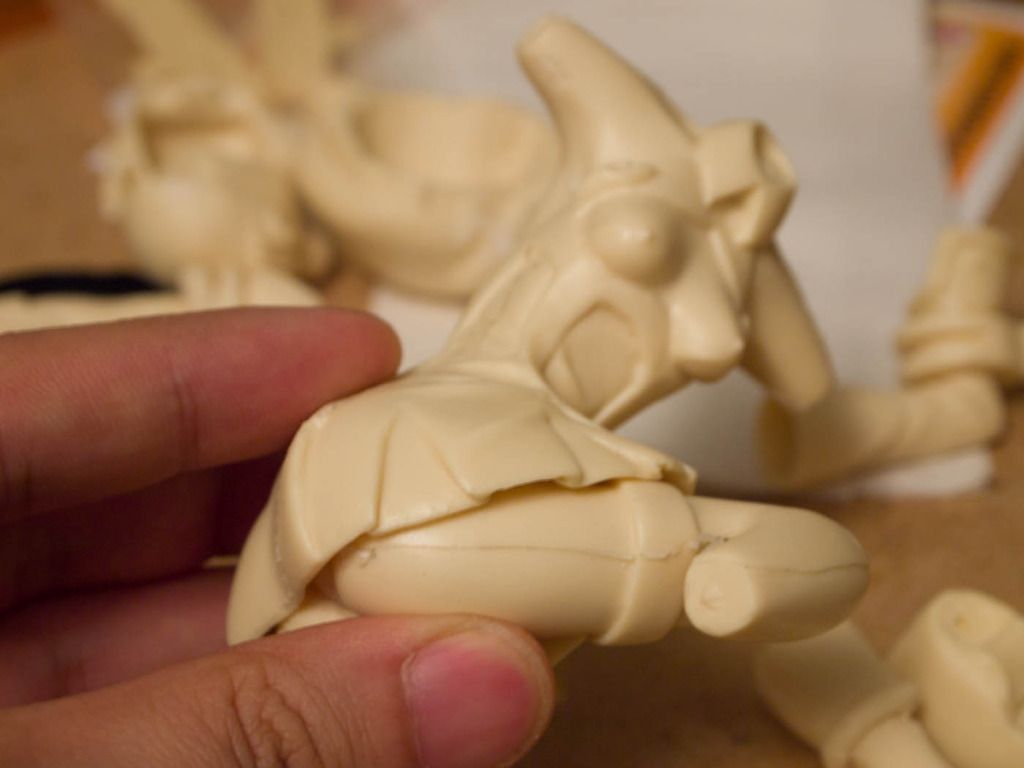 And there's no end to the seam lines and excess resin! I've got a long road ahead of me before she even looks presentable!!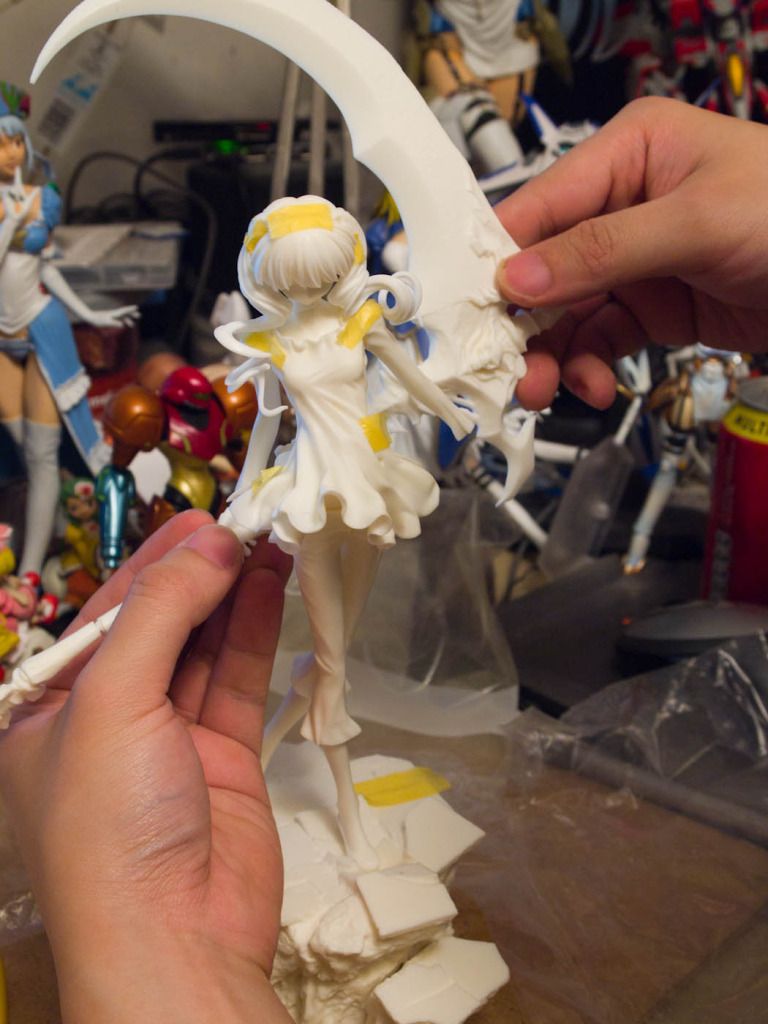 On the total opposite end of the spectrum, Every time I look at the Kiking kits, I'm blown away by the build quality of the kits. Sometimes, it's hard to believe that they were made by an amateur enthusiast. Everything fits perfectly and there's not that much to do in terms of cleanup!
And oddly enough, that's why I opted against doing Dead Master! Nanoha was fun to build but wasn't exactly challenging. And with the encouraging words from some regular readers, I think I'm currently in a comfortable place with regards to my painting skills for now, so I want to spend more time on the preparation side of things, before painting. Of course, Noel represents one heck of a large bite but I might as well go for a difficult one to start with, right? It probably means that there will be lots of posts just going on about the sanding and repairing of the parts but we'll see…