And now for something completely different!
OK, enough with that silliness, it's time for a different kind! Sometimes, it's good to do something stupid and one thing you learn is that if there's a concert which you believe you will enjoy, you damn well try your hardest to get there because you don't know when your next chance will be, especially if it's a Jpop artist!! So, with hastily made travel arrangements (this was a seriously last minute job!), I went to Paris over the weekend for the french leg of the May'n world tour!!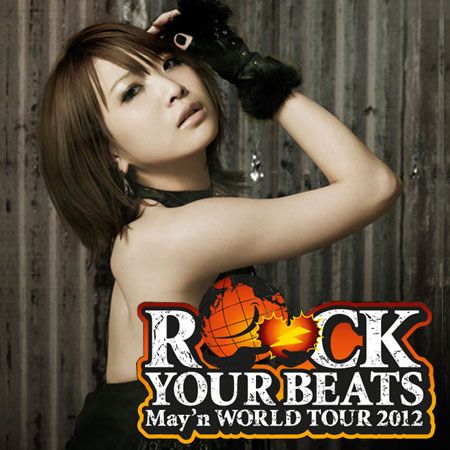 I think I should mention that I am not fond of the city of Paris, I've been before and don't have many pleasant memories of the place but I wasn't going there for sightseeing this time! So, braving the risks, I headed over to the center of the city to see May'n Perform live!!
The venue for the French concert was a small place called Le Divan Du monde, which spends most of its time as a popular nightclub (or so I'm told!).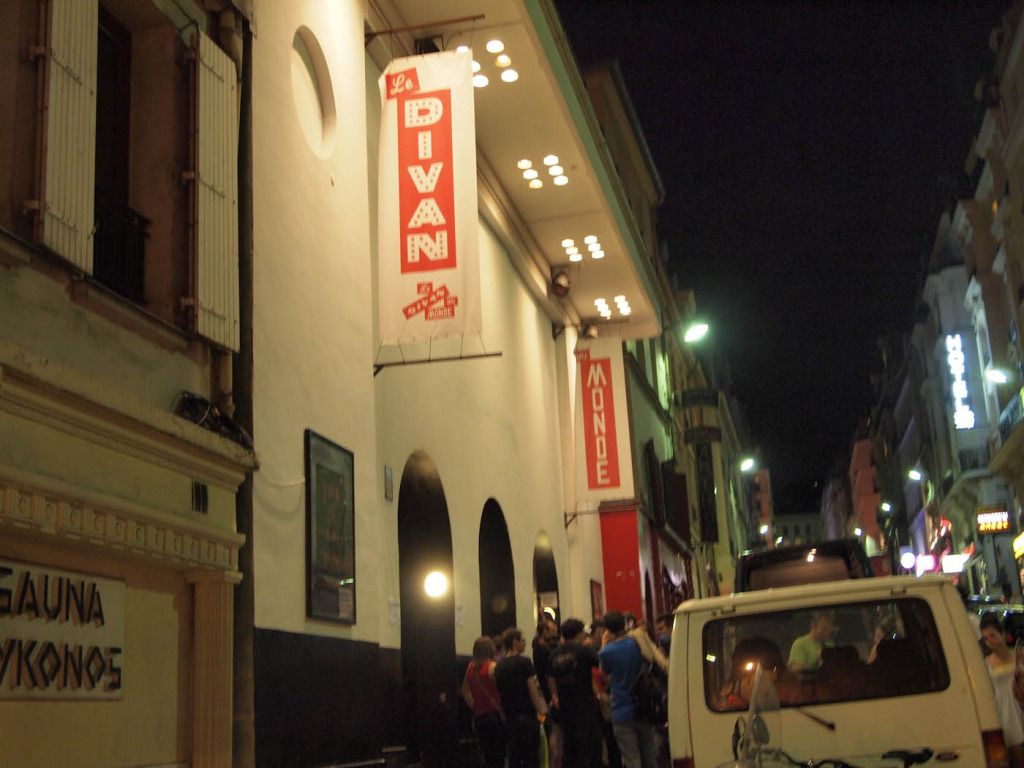 In fact, it reverted back to its usual job soon after the concert ended! It also happens to be about a 5 minute walk from the citys red light district…
If you've seen videos of May'n performing live in Japanese arenas, you know that she can pack them pretty damn well, but further afield, that's harder to do as her fanbase, while no less dedicated, are much more spread out! With that in mind, the venue chosen for her live show was pretty small and intimate. On the plus side, it means that you can get much closer to the action! I forked out for a VIP ticket over a regular one as it allowed guests to get into the venue 30 minutes earlier than the regular ticket holders. Once the doors opened, there was a massive rush to get to the stage but ultimately, the number of VIPs was not so great that it meant that you missed out if you waited with a regular ticket. I went with a friend who was staying in Paris and said that she was interested in checking out the concert, despite not knowing any May'n songs at all! She only got a regular ticket but since she arrived with me around 45minutes before the doors opened (or 15 for VIPs), she was easily able to get pretty damn close to stage. But I was closer…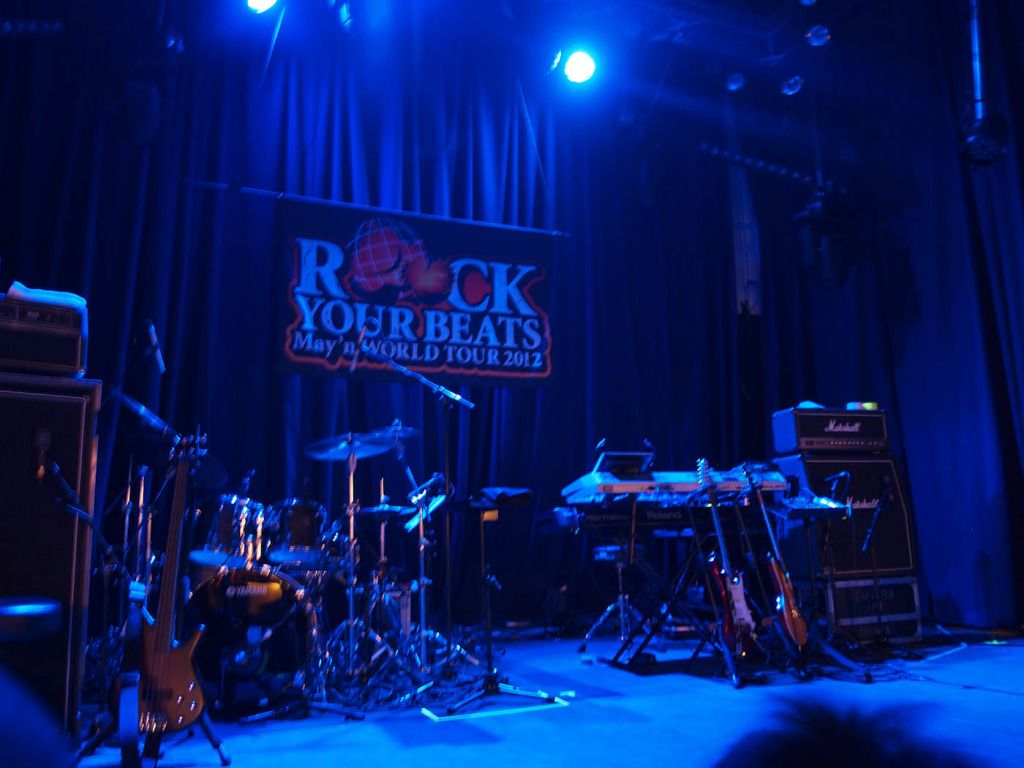 Like, "right by the stage" close!
Sadly, there was a very strict "No photography" rule in effect so I was only able to take a couple of shots before and after the concert and none of the star performer herself… BOO!! Still, much fun was had, even before the concert started. I chatted with some japanese groupies who were follwing May'n on her world tour (seriously, how do people do this kind of thing? Never mind the time requirement, it would cost a small fortune in travel alone!!). Many of the other guests were French but I did meet a Czech fan as well.
Anyway, as it was a world tour, considerations had to be made to the concert setlist which was rather heavily slanted onto the Anisong side of things. This made sense, since most fans outside of Japan were probably more familiar with her anime song works than her studio album stuff. You did also get the feeling that the crowd got more fired up during the anisongs. Especially the Macross F ones!! As for her original stuff, there was a heavy slant on her most recent studio album but she did pick some songs from her older ones as well!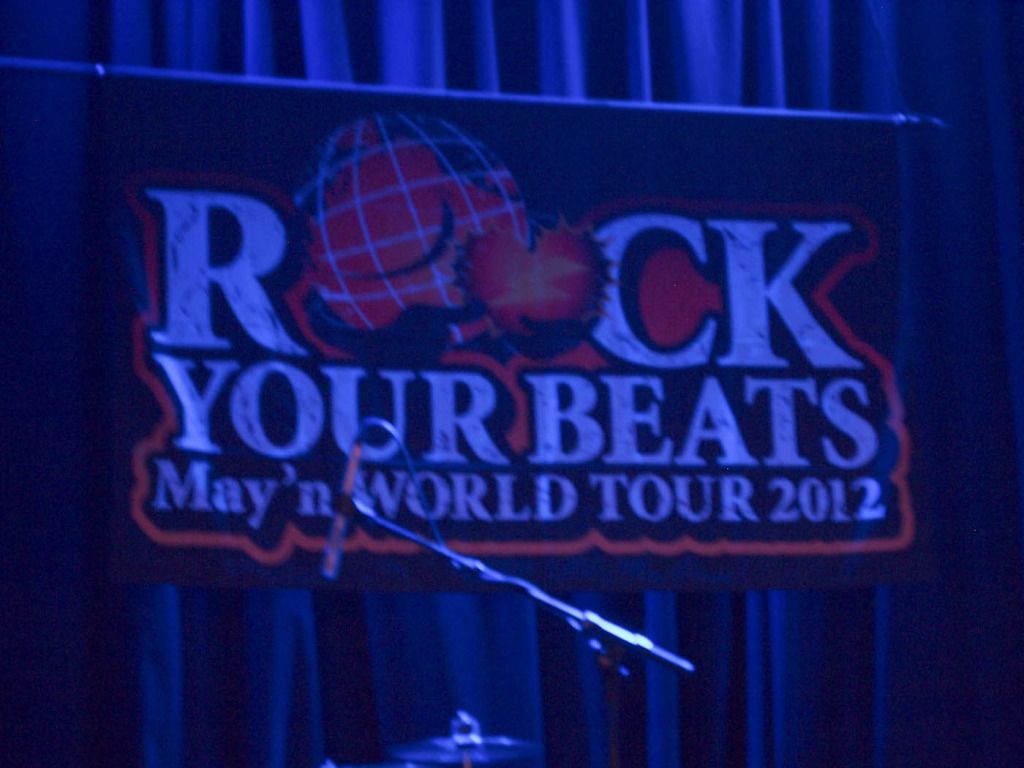 The concert started in earnest at around 8:30pm and lasted roughly an hour and a half. After a bit of silence, May'n burst onto the stage and launched into heat of the moment, pretty much the titular track of the concert and one from her most recent studio album Heats. This was quickly followed by Shinjitemiru.
After that, she introduced herself and got the crowd worked up! Rather impressively, she MC'd the whole concert in pretty damn decent english! She did speak some very basic french but this was pretty much an english affair!
Have at you, French!!
After that, was probably my highlight of the evening as the next song was my favourite track, Iteza gogo Kuji Don't be Late! I almost lost it at that point and was happy to leave the venue after that but I stuck around and the rest of the concert was great as well. Generally, the songs were mostly fast and energetic ones with slower songs like We are put after a few to give the audience (and May'n) some time to recharge! There were some notable bits as well, such as when May'n was able to get everyone to dance to M-Revolution (from her first album, Styles) or when she performed the "towel song" of the concert, Dolce.
Basically, that was the song where people who had Towels would wave them over their heads. Even May'n got on the act!!
All the songs got a great reception, but it was definitely the Macross Frontier songs which turned everything up to 11. We got Iteza gogo koji Don't be late!, Northern Cross, Lion and Diamond Crevasse! In the case of Lion, I think the crowd went up to 12! There's no doubt that it was the most popular song of the evening! We also got Ready Go! and Scarlet Ballet during the concert as well. One girl was constantly shouting for Kimi Shinitamou Koto Nakare except she couldn't remember the title of the song so ended up shouting "SING SHANGRI-LA!!" Poor girl… Diamond Crevasse was the supposed final song of the evening and before starting, May'n explained that it was probably her favourite song and how it taught her how music could bring people together. Bet she was at least a little surprise when the whole venue started to sing along with her!! Kinda emphasised her point rather well though!
Of course, as per any concert, there was an Encore after the main set and for the final hurrah, we got Brain Diver, not my favourite song but as one to get people energised again, it was a perfect choice. After that, she performed Get Tough before thanking everyone again for coming to her concert and launched into her last song of the evening, Chase the World!
Once all the excitement had died down a little, she did a proper introduction for her band and inducted everyone present into her fanclub or "Buin" before waving to the audience in sections. In a bit of fan solidarity, the fans in the front, after waving, got down onto the floor so she could see the people at the back. At this point, one realised that the venue was pretty damn packed!! Just before the start of the concert, there was still space at the back so I wondered if the venue was going to be filled to capacity?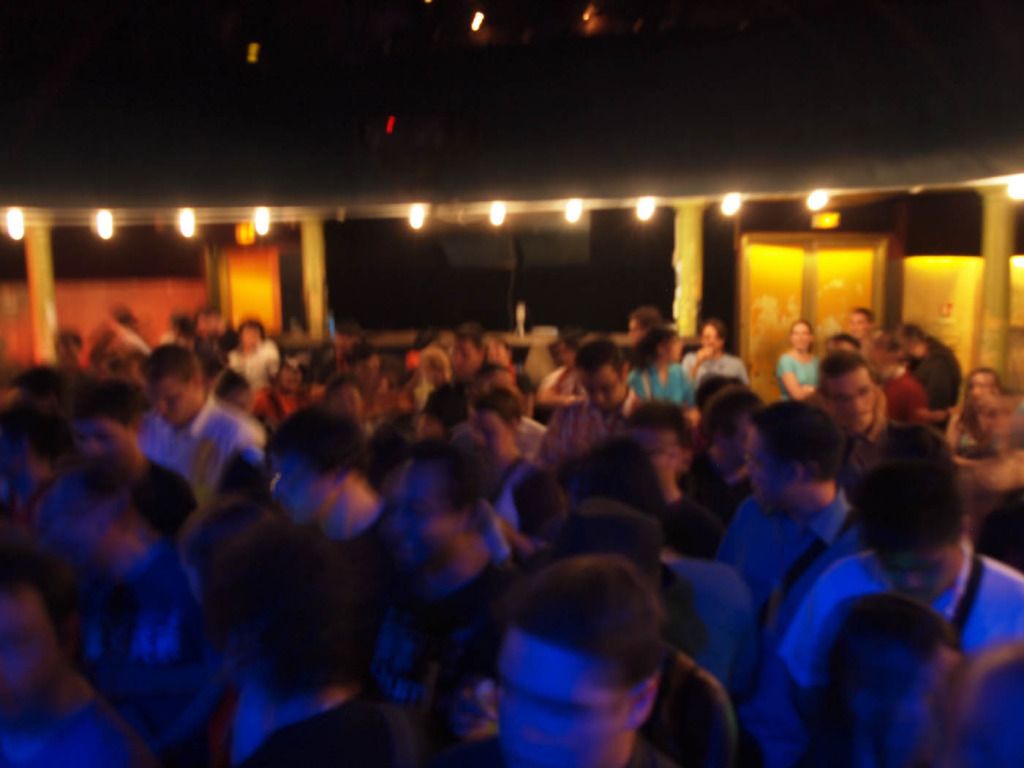 Guess there were no worries afterall! There were some other highlights during the concert as well, such as when May'n sat down near the edge of the stage and struck a pose a mere foot away from the fans. Some of the guys were completely dumbfounded for a while after! There was also a part during Chase the Worldwhere I reached my hand out which she acknowledged and we shared a look and smile! That was pretty cool! One fan also shouted "May'n, 愛してる!結婚してくれ!" Well, there had to be at least one, didn't there?
After the event, those with VIP tickets were able to go to the balcony above the stage to meet May'n and get an item signed. I wrestled with the idea of taking one of my Sheryl Nome Visual books to get signed but ultimately chose against it as she was more than "just" the singing voice for Sheryl. That didn't stop many of the other VIP ticket holders from bringing lots of Sheryl stuff to get signed!
Here were a large group of the VIP ticket holders before May'n arrived. As I said earlier, no photos were allowed so it was a real shame. The VIP bit was very cut and dry, go there, get something signed, shake hands, the end! So that's what I did, although I did ask her to perform in the UK next time, that way I wouldn't have to take the Eurostar to see the concert!
And I did get something signed in the end!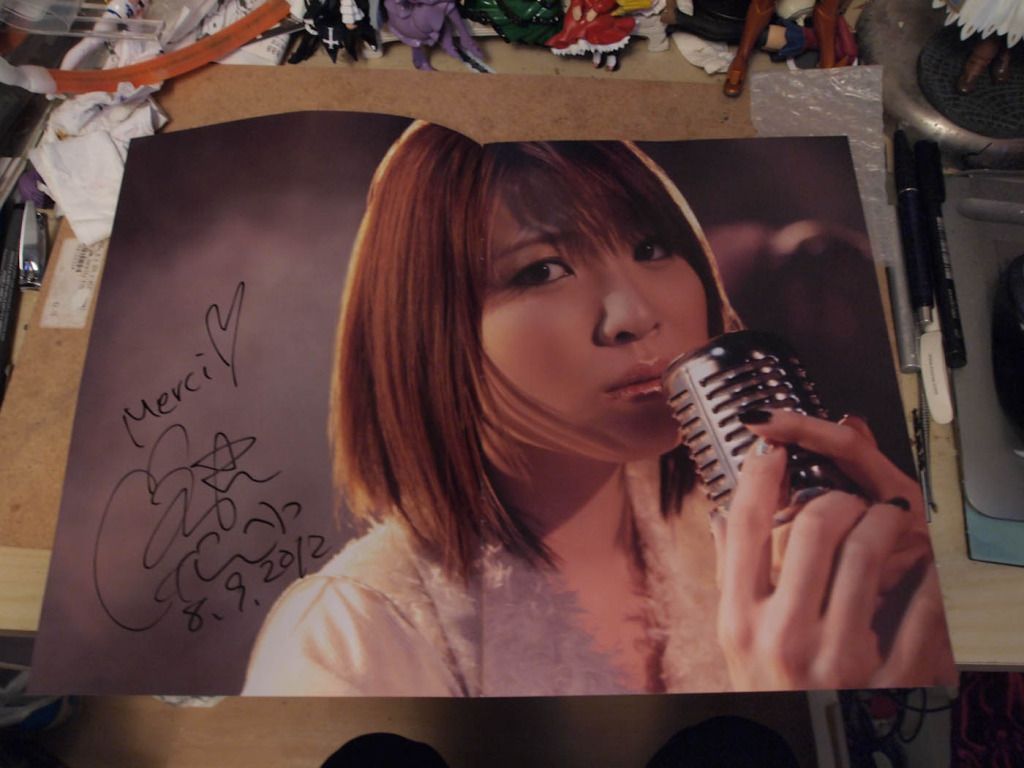 And here's a shot of the venue after everyone had cleared out. Told you it was pretty small!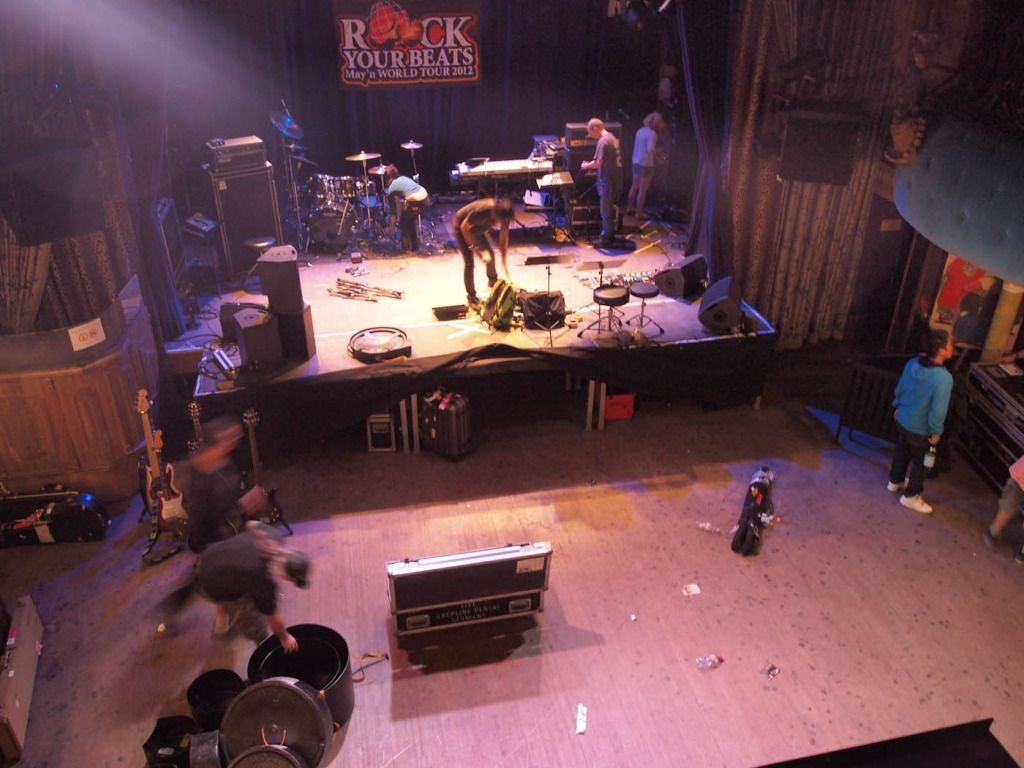 Overall, it was a great show and shows that Jpop artists can do successful shows outside of Japan, though I chose not to see L'arc En Ciel when they performed in the O2 arena in London because I didn't know enough of their discography… According to my friend who did go, they didn't perform Blurry Eyes either!!
Was I happy I went? You bet! Would I do it again? That's tougher, mostly because the cost of getting to Paris was ridiculously high. If I plan things out sooner and the cost of the transport is more agreeable, then certainly. I just don't relish the idea of spending £200 just to get to Paris and back… If she (or another jpop artist) performs in London though, that's a no brainer!!
Still, you never know if a chance like this will present itself again so you have to grab the chances when you can, right?
Her world tour is still going on, but the locations have now gone back to the far east, with South Korea and Hong Kong being played at the end of this month before ending with dates back in Japan. Still, if you're around the area at the time and enjoy her songs, It's definitely worth a little effort to attend!!