Normally I wouldn't do this, but it's very rare for a PVC figure to impress me like this weeks post did. The last one to do so was the Ichiban Kuji Black Bunny Sheryl Nome, and that one ended up as one of my fave figures of that year! Now, we can add another one to that list with a figure of my main character from one of my fave fighting games. Noel Vermillion from Blazblue!!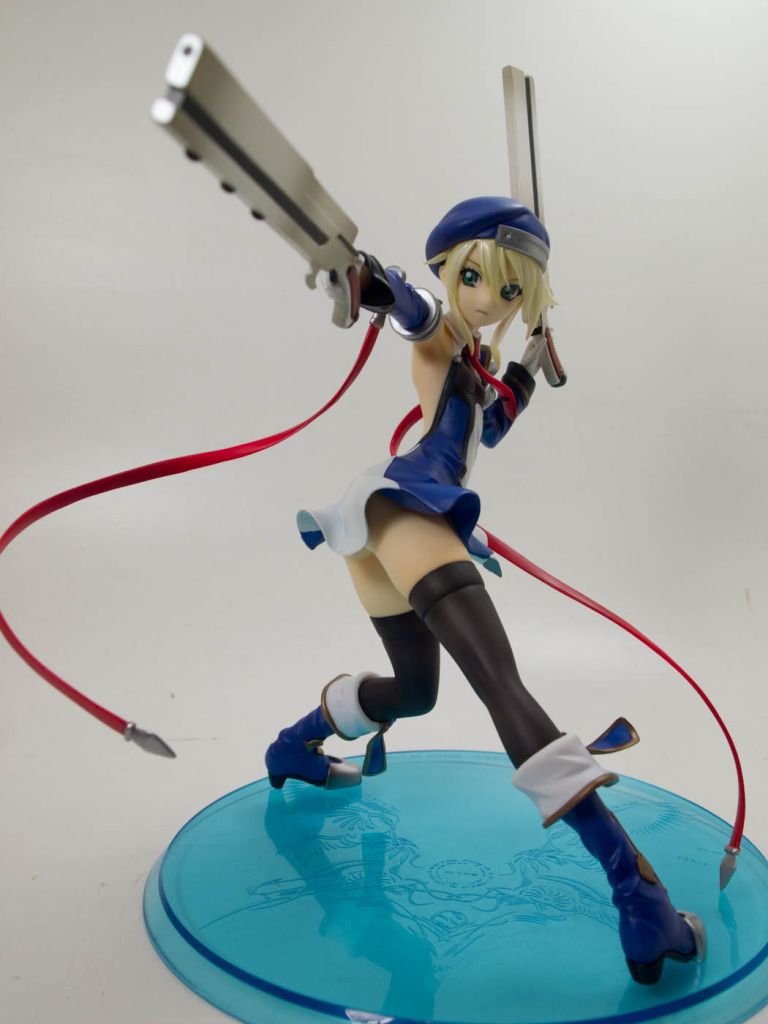 And if anyone else is wondering, Nanoha is pretty much completed. I just wanted to break the posts up a little bit. Having several weeks of the same kit can be a little bit dull for the first page! I should have gotten Noel a while back as well, but I decided to combine shipping with another item which I was waiting for release, so hence her delay in appearing. I think she was released around a month ago or perhaps 2?
Having said that, this isn't really a review of Noel, but rather just a chance to share and show off.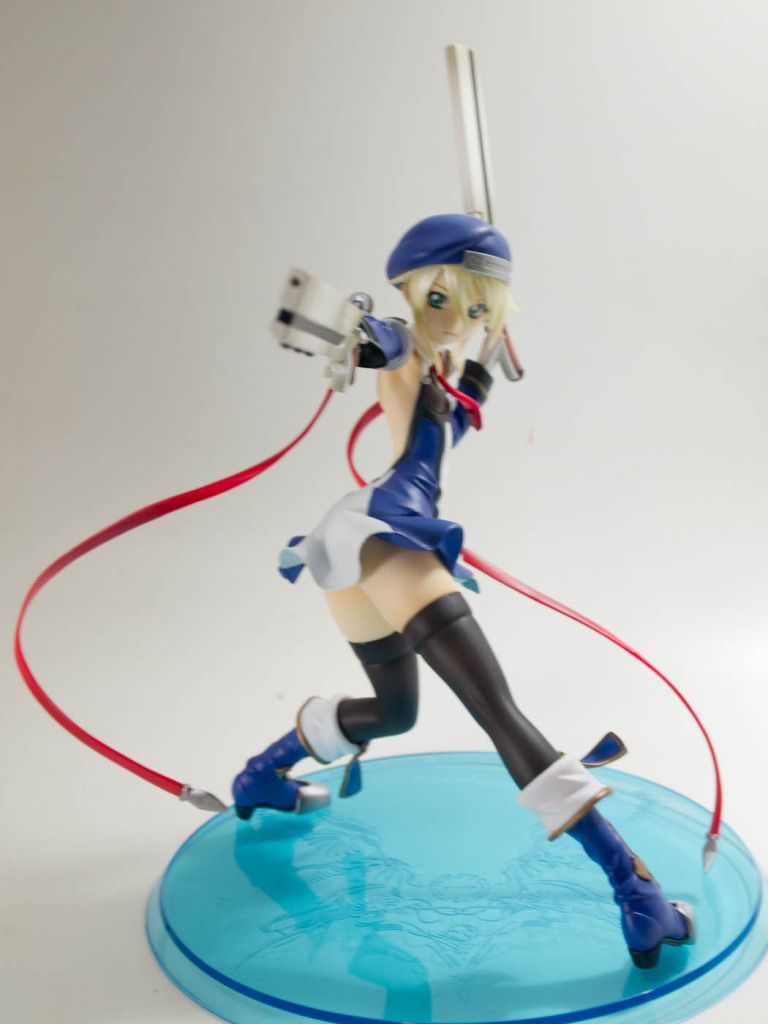 As this figure is part of the Queen's Gate series, that is the design they decided to adopt as opposed to the official arc system works art. Having said that, Noel has had her look changed twice already with a 3rd revision on its way as well so there's not one design which people can fall back on anyway. Her pose is the ever-so-popular "turning-back-to-fire-her-gun" pose. Heck, The pose is similar to what I used for my arcade stick!!
Colours are accurate and very vibrant. Details are all accounted for as well…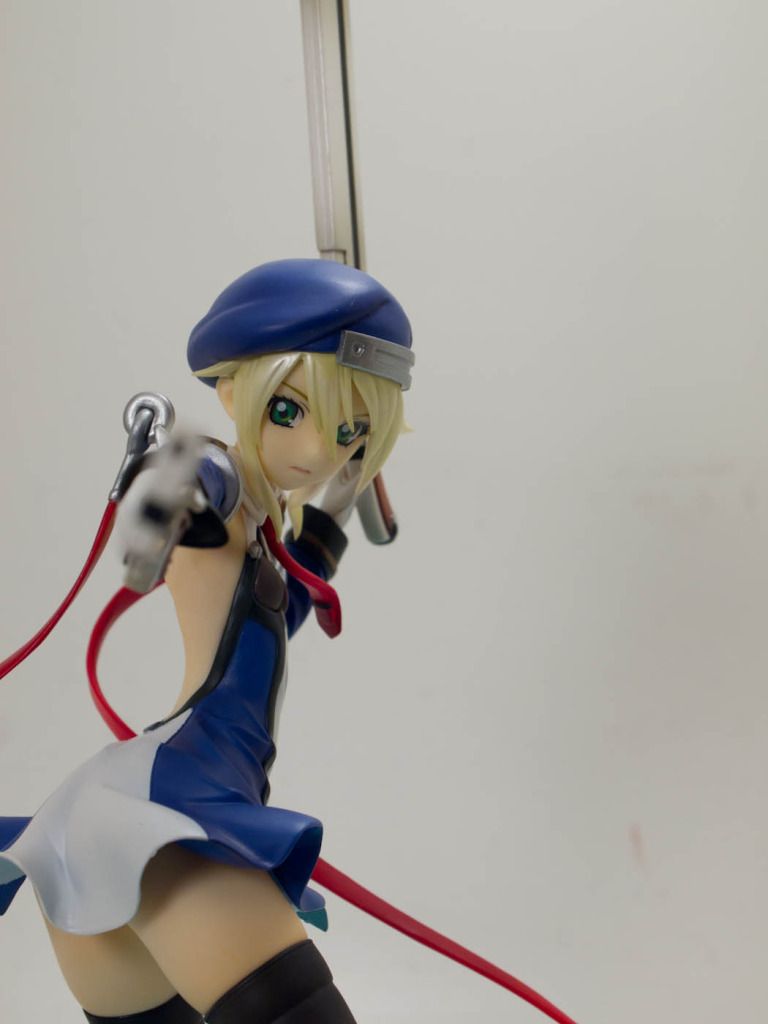 Including her chest size…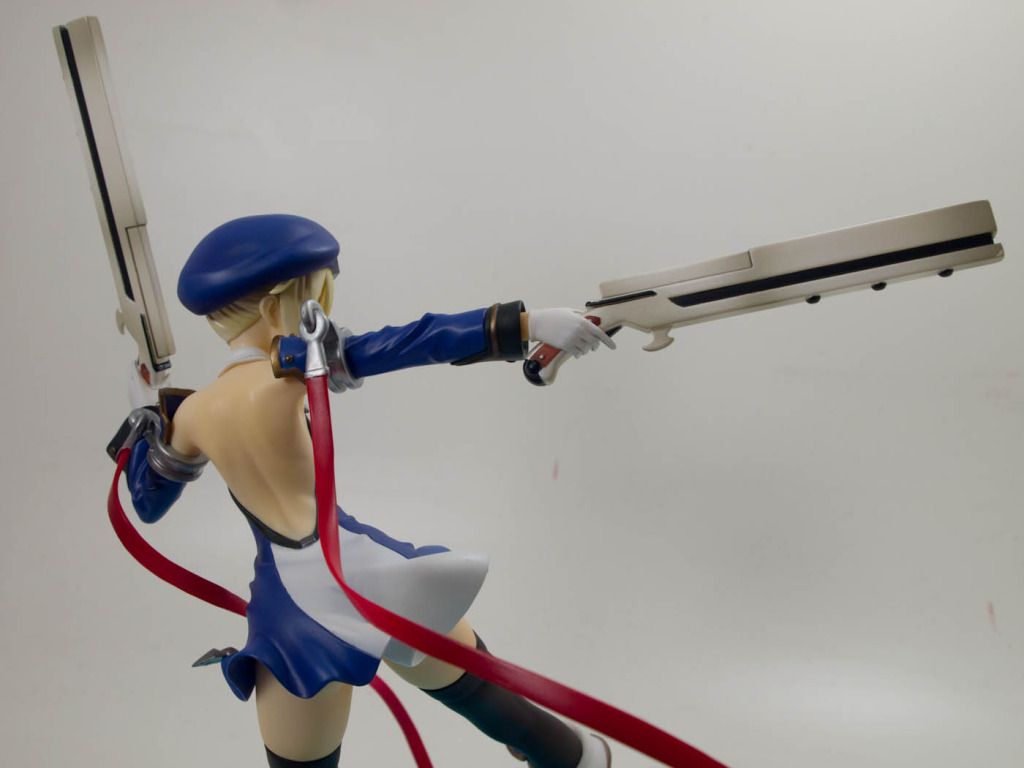 But remember, "what's important is her back!!" Not sure what to make of the marks on Bolverk though… Perhaps the makers would have been better off leaving it as a solid colour instead of attempting all that shading which looks kinda off?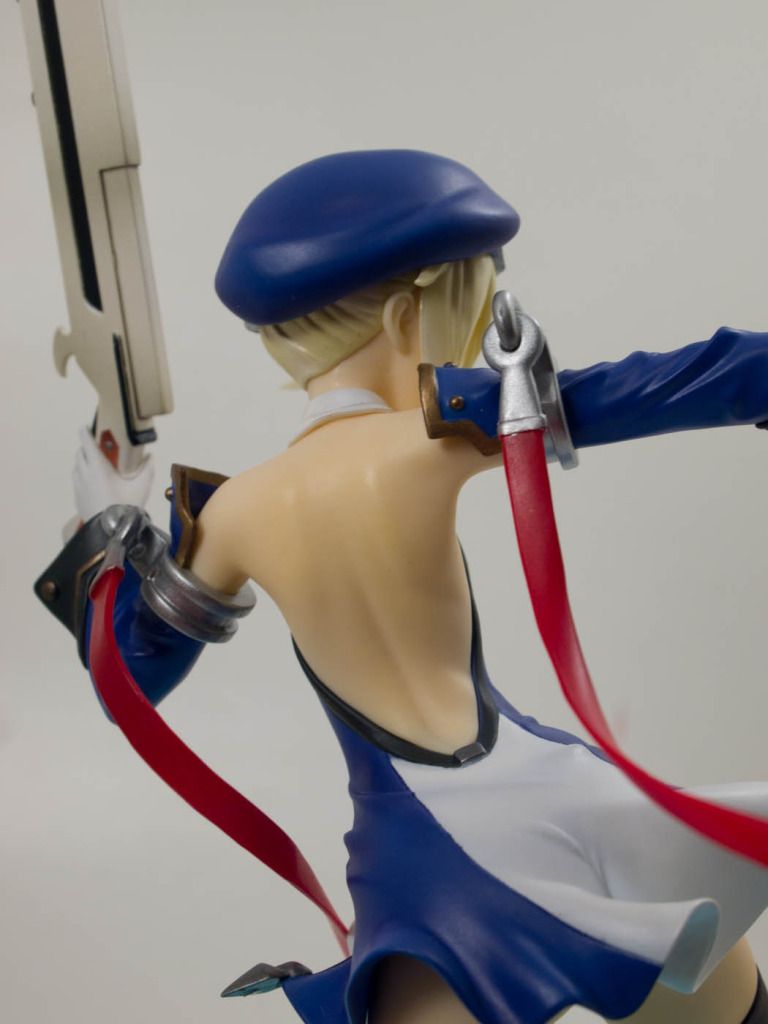 The Ribbons are the only detachable parts of the figure. Everything else is bolted on so don't expect to be able to remove bolverk or her beret. Probably for the best anyway… We'd probably end up losing them.
And I'm pretty sure that this is a shot which EVERY owner of this figure MUST do! Fans have always wondered if she goes commando when fighting but every piece of artwork skilfully dodged the question by obstructing the view for us to find out! Not a problem this time and it would appear that she wears a THONG!! Bit of a copout if you ask me but meh…
Nicely sculpted butt though! That could put Other M Samus Aran to shame!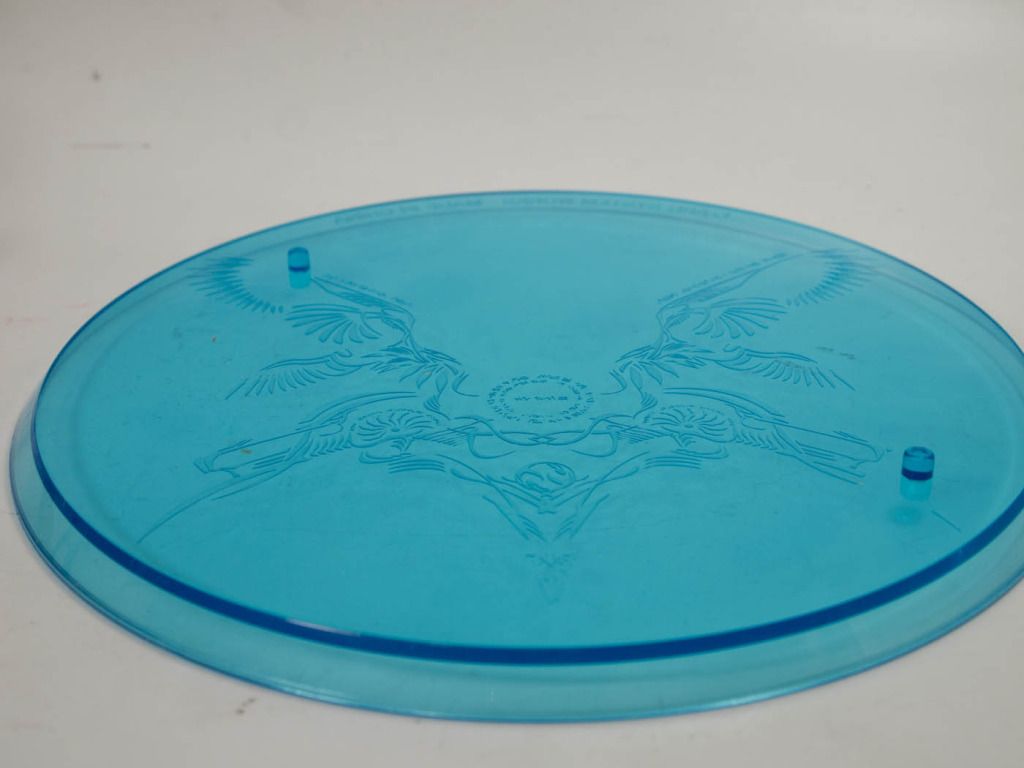 Another nice little touch is that they actually have Noels Emblem pressed into her base!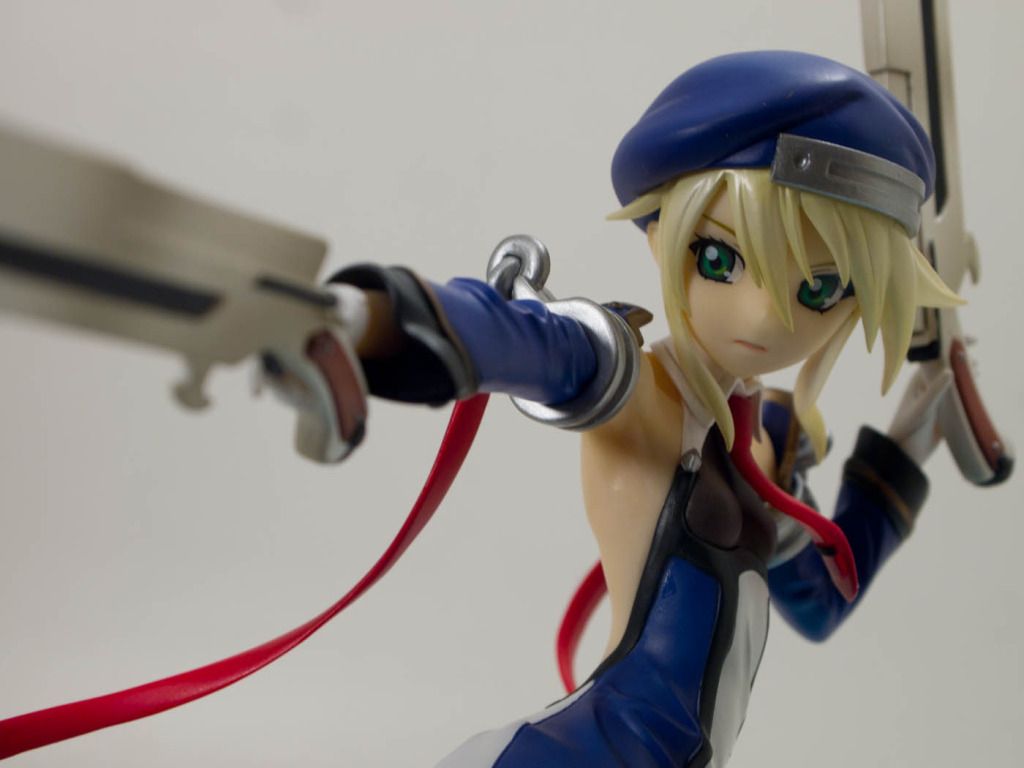 Sufficed to say, I love this figure. And I don't often say that about PVCs. I do buy them on occasion and I do think that the ones I buy are great to look at and a welcome addition to my collection (otherwise, I wouldn't have bought them) but there aren't that many which I would say I love and would put up to the ranks of some of my GK. Black Bunny Sheryl did it, Char Rhoussman from the GSC Shuraki series did it, and Noel Vermillion has done it!!
It'll be sad to see her original design go Byebye in BB:Chrono Phantasma but I'll always have this figure and my GK to look back on!! "D" SPAM!!!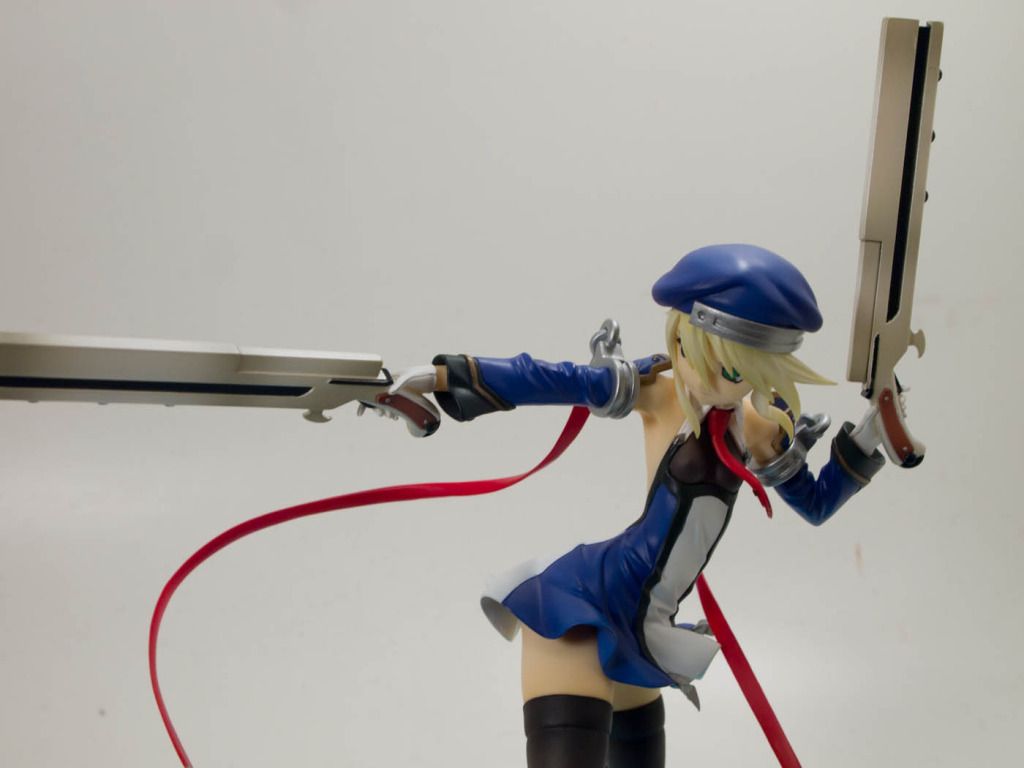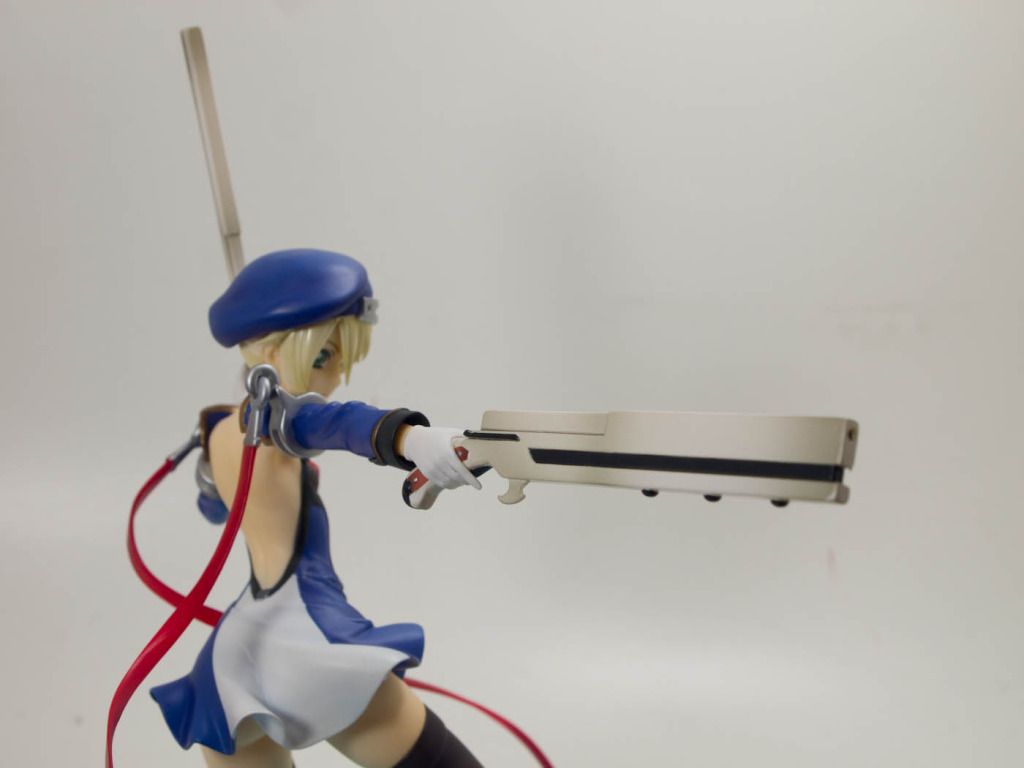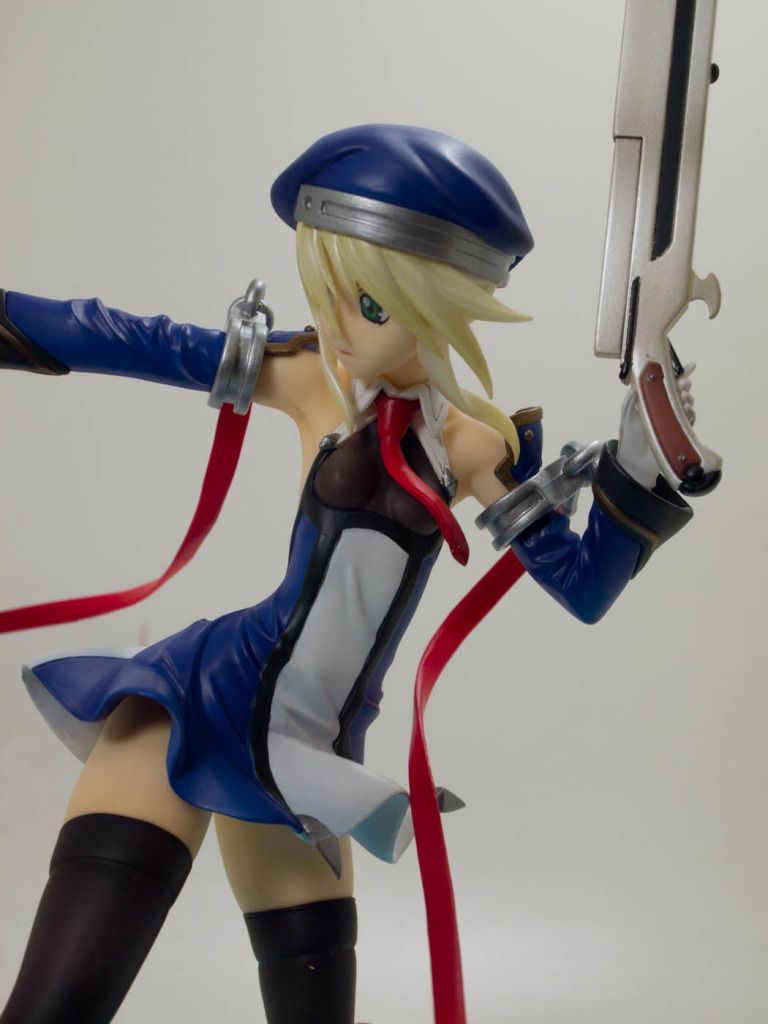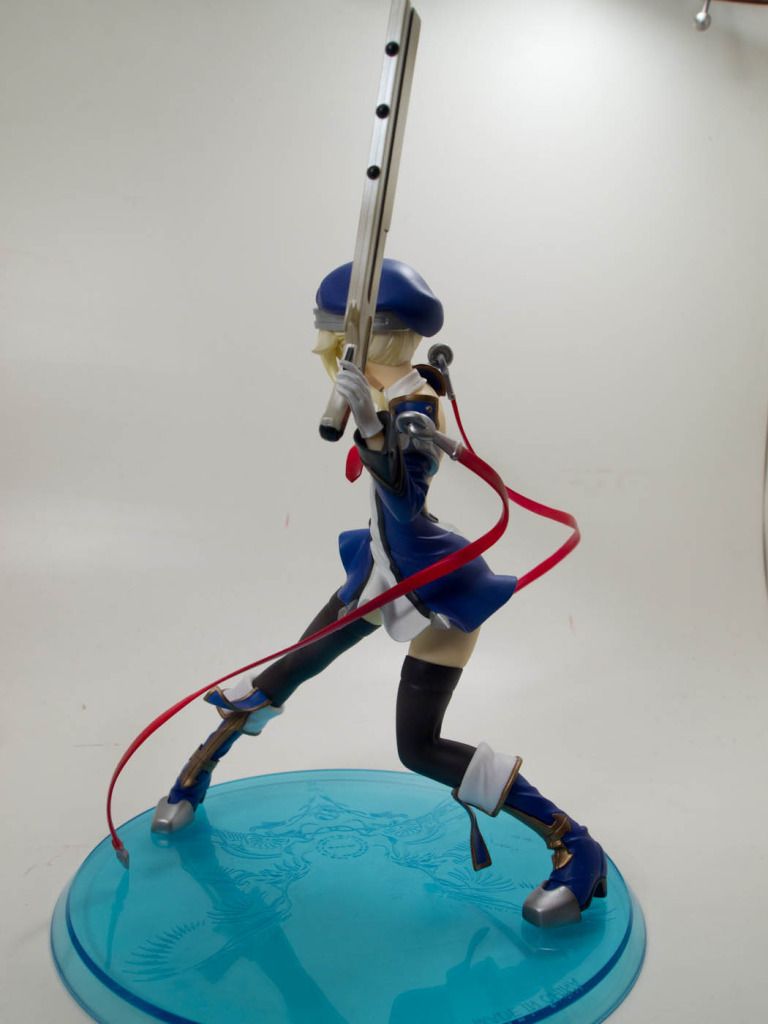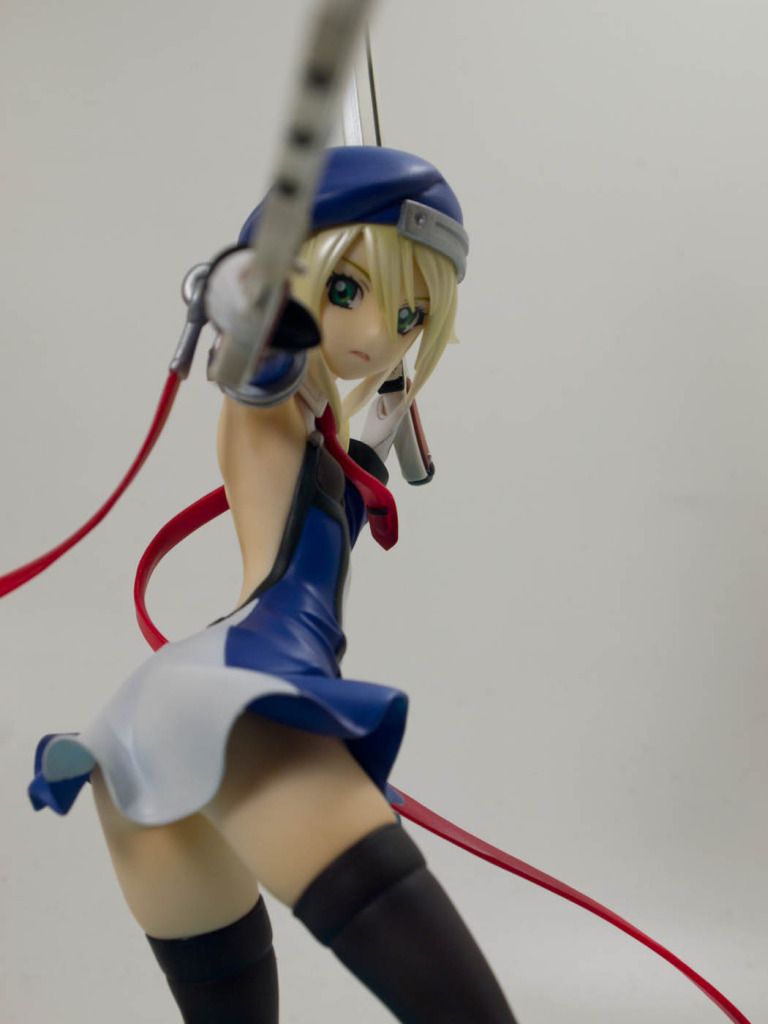 And because I couldn't resist…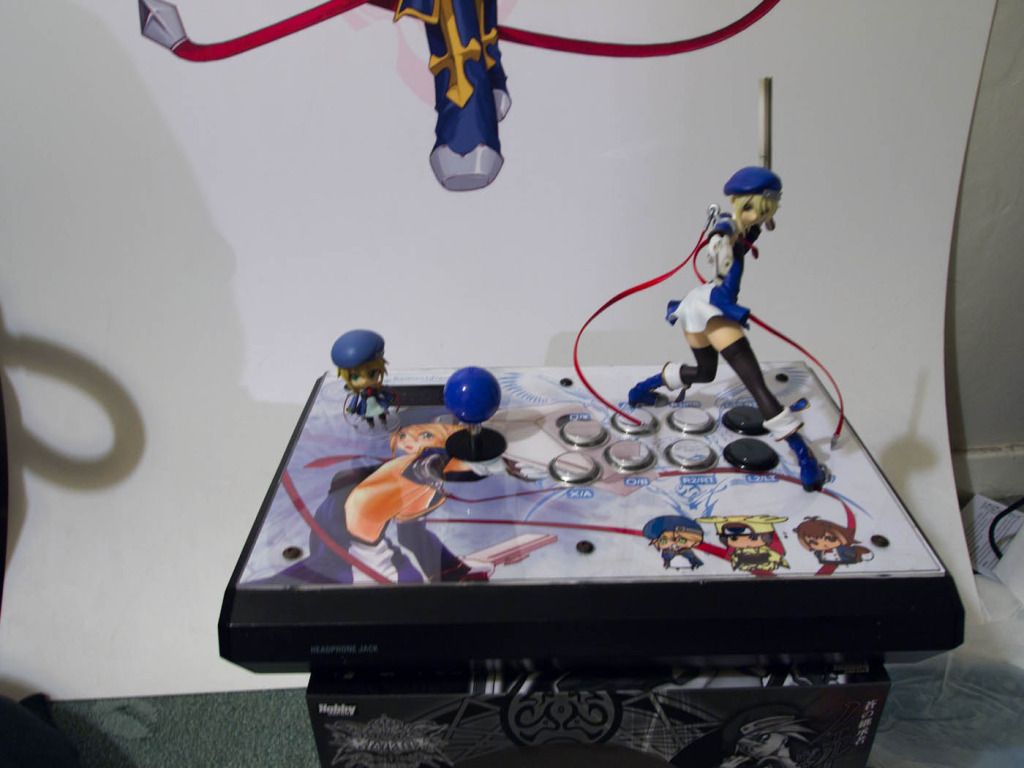 My 2 Noel figures on top of my custom arcade stick, standing in front of…
My Noel Panel! It's not quite Sheryl Army level, but still kinda impressive, don't you think?