Confession: I didn't think I'd actually get any progress done on Nanoha this week. Phantasy Star Online 2 is taking up way too much of my time! But progress it did. and now, there's only the hairpieces, eyes and touching up to do. But she really does need some touching up!
I still need to redo the details on the skirt but it looks much better after properly filling in the gaps and sanding down the seams. They're still noticeable but don't stand out anywhere near as much as they used to.
I also tried posing the parts with Raging Heart as well, even though the bits aren't finalised and are not glued together yet. Not properly anyway.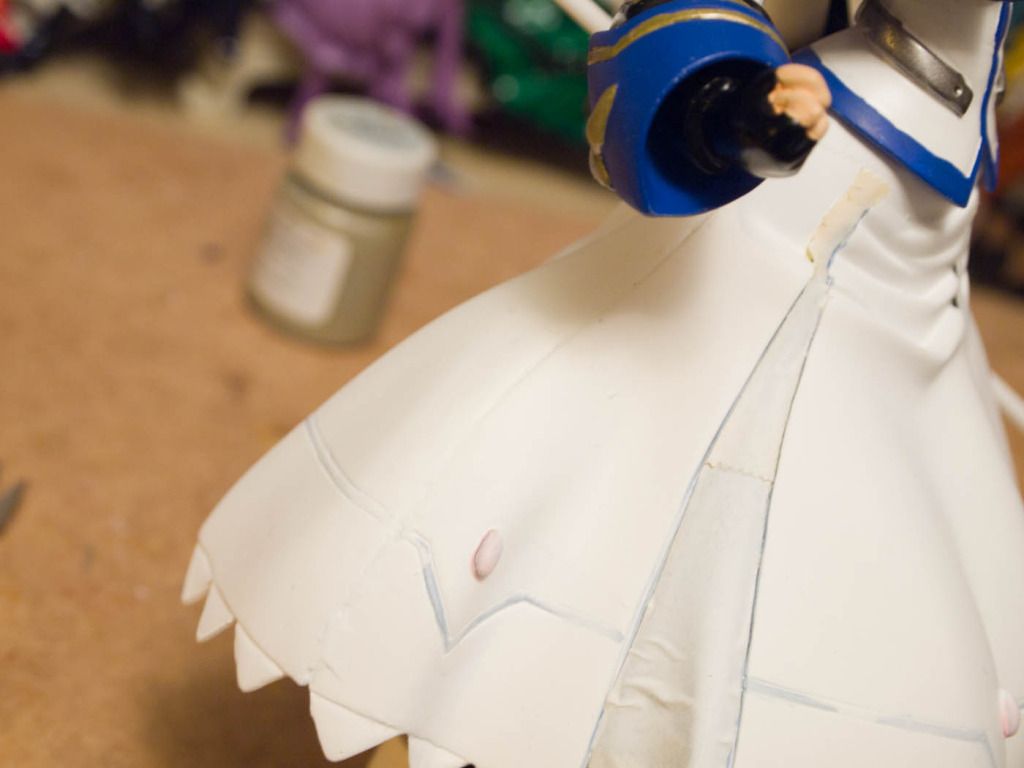 You can still see the seam lines on the skirt in the above pics but they look much smoother now.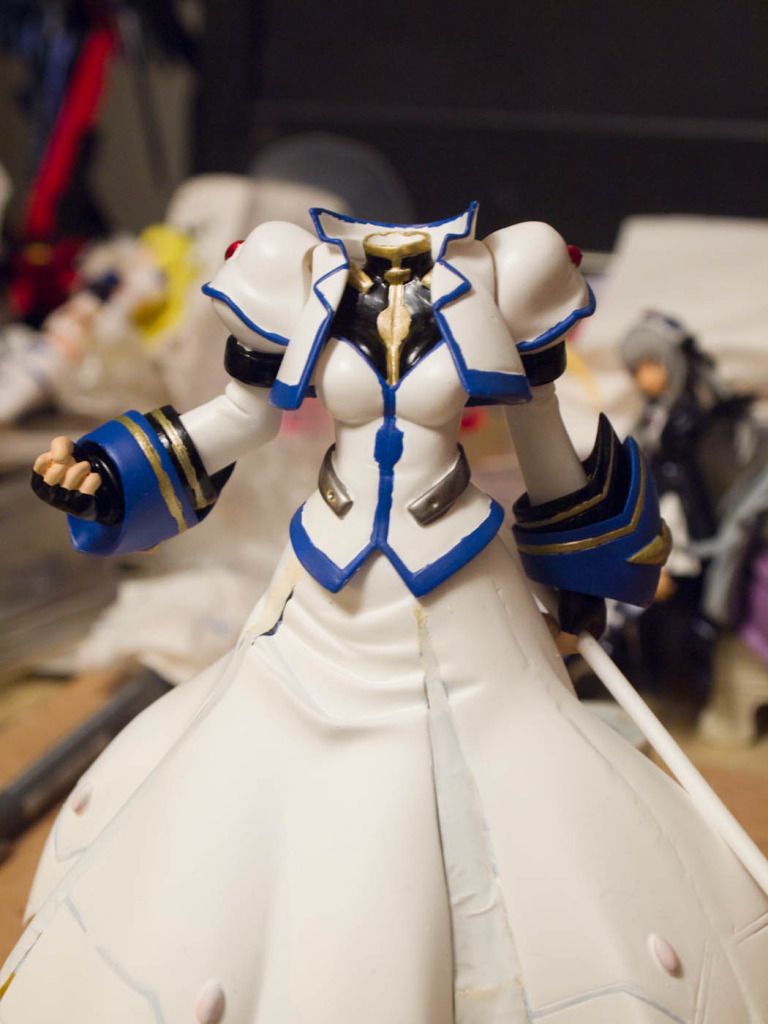 And here's a closer look at the body. The trimmings still look a little rough but they should be smoothed out by the end of this project after the remaining large bits are done. The gaps between the body and shoulders will also be gone after I glue the parts on properly.
Nearly there. Pretty much smooth sailing from now on, at least I hope so. Barring any kind of catastrophe I suspect that Nanoha should be finished within the next couple of weeks. Then I can procrastinate over what my next project will be while playing Persona 4 Arena and Tales of Graces F (or more PSO2)