And now, after the Chaos of Wonder Festival, we return to our regularly scheduled posting!
Just a very quick update so far. Raging heart has been completed so work has now moved over to Nanoha and, since many of the parts were primed in white, the work has been pretty quick!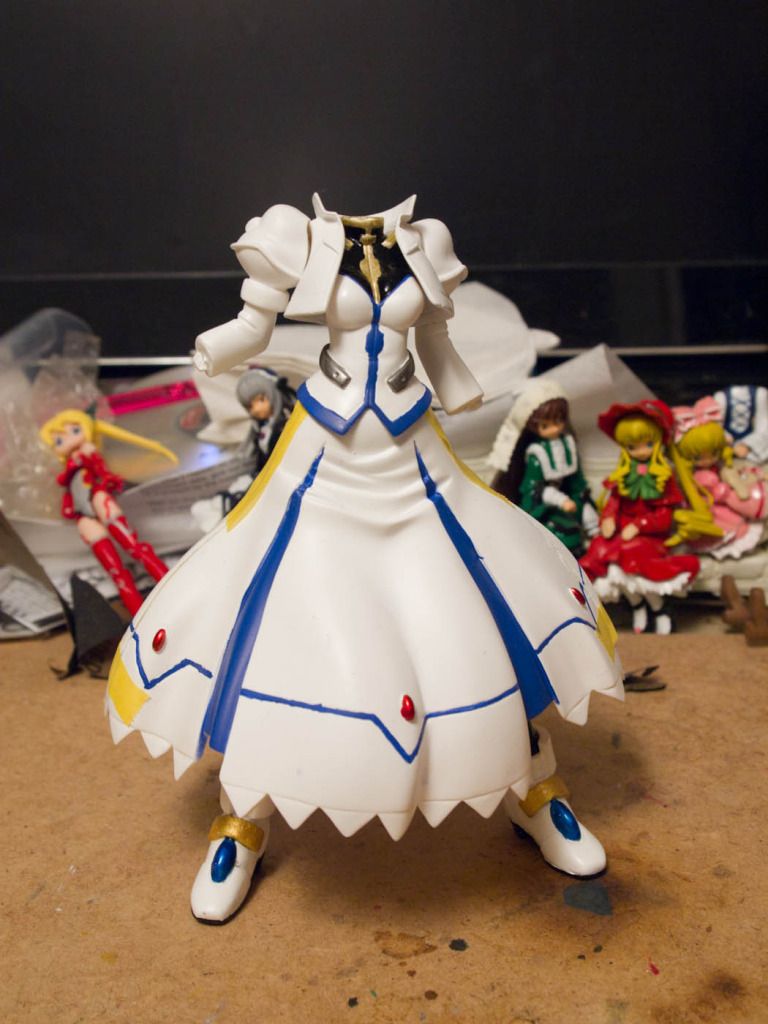 The basic work on the skirt is done, But I suspect that I'll need to do a lot more in order to cover the seams on the side. There's also the question of whether or not to keep the body separate so I can take off the skirt on a whim.
There isn't much point in doing so, but it is a little extra. Having said that, the legs aren't in the best shape so if I was going to even have the option of displaying them, I'd have to work to cover a lot of pinholes.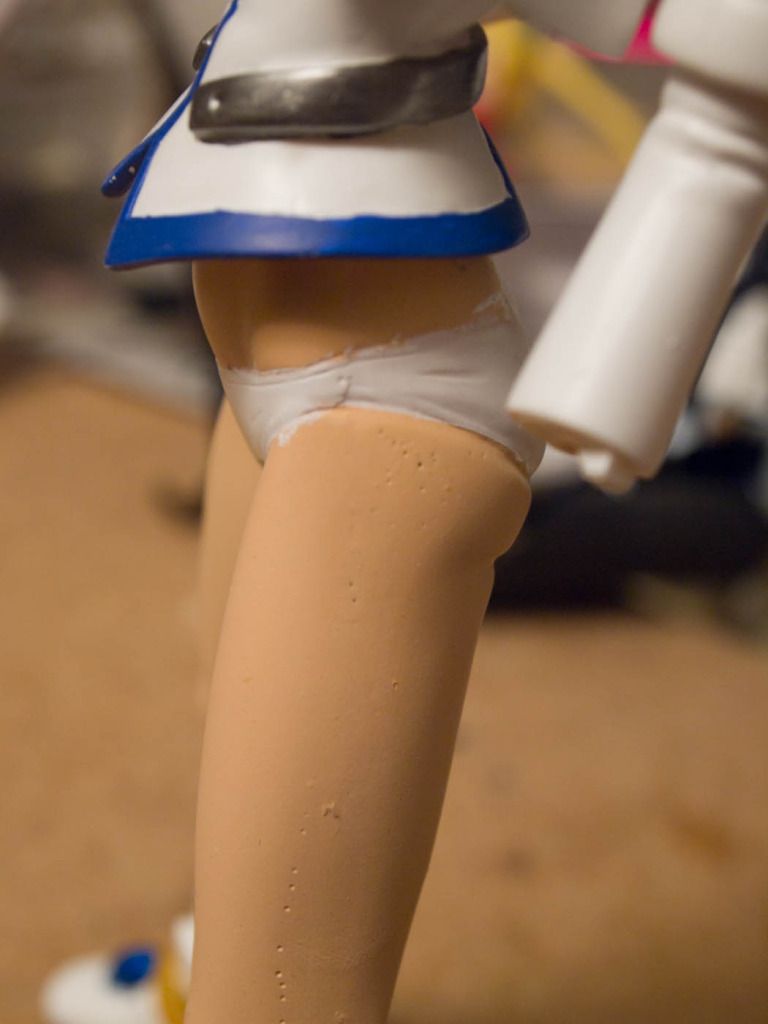 Cost/benefits aside, there's also the matter of the body not being 100% stable on the hips either so it might actually be better to glue it into place to prevent it from potentially falling apart later. If the skirt becomes a permanent fixture, you'll never see these flaws so I might just leave them…
I'm getting more and more lazy…