It feels like forever since I did a proper "loot" post but then I guess it's because my hobby doesn't really allow for large orders at once. Usually I get one kit at a time and a loot post of just 1 unfinished kit is a bit sad… I also haven't really bought many PVC figures for while since there haven't been many which have caught my eye and the few which have were released months apart. But this was the first time I got a few figures in one go and, in a stroke of timing, I got them all the day before my birthday. Well, actually one came the day after cos I needed to go pick it up.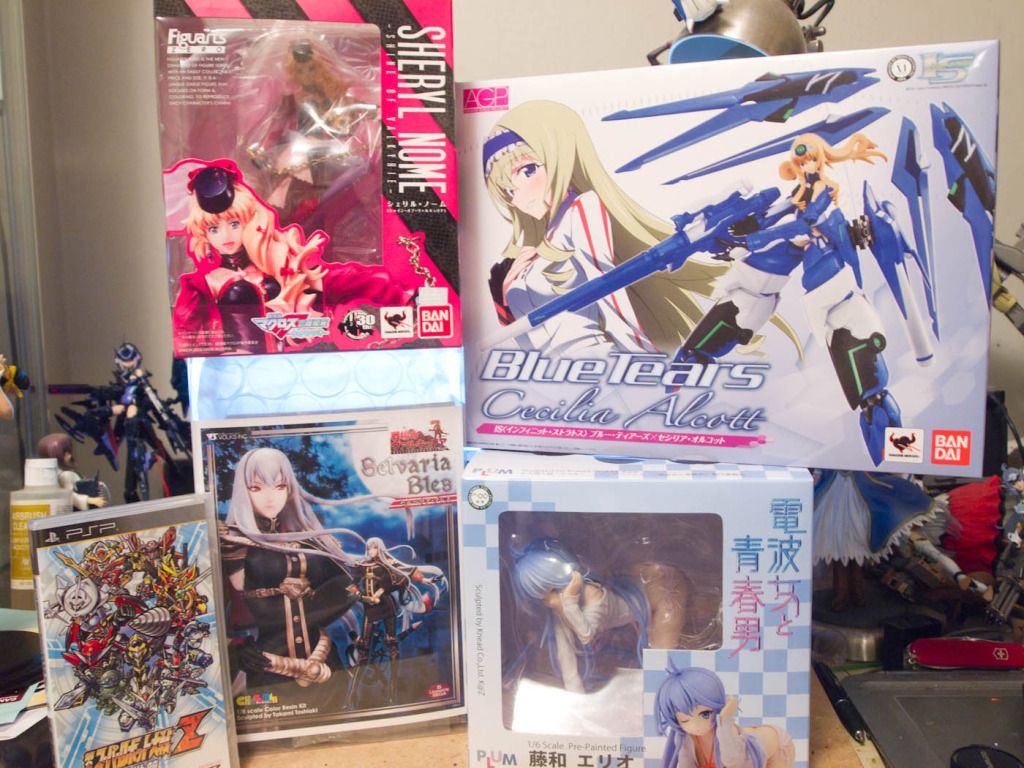 Now that I have Super Robot Wars Z2: Saisei Hen, maybe that will give me the impetus to complete Hakai Hen. It's been sitting in my PSP for ages!! I couldn't say no to the Charagumin Selvaria Bles from Volks, but I kinda wish I got the special Ruhm version instead (it was event exclusive). Erio caught my eye a while back and Cecilia Alcott is the first in the Armour Girls Project line. The main draw (for me) from the line is on her way though. And yes, I have already pre-ordered Laura Boudewig! As for Sheryl, do I even need to explain?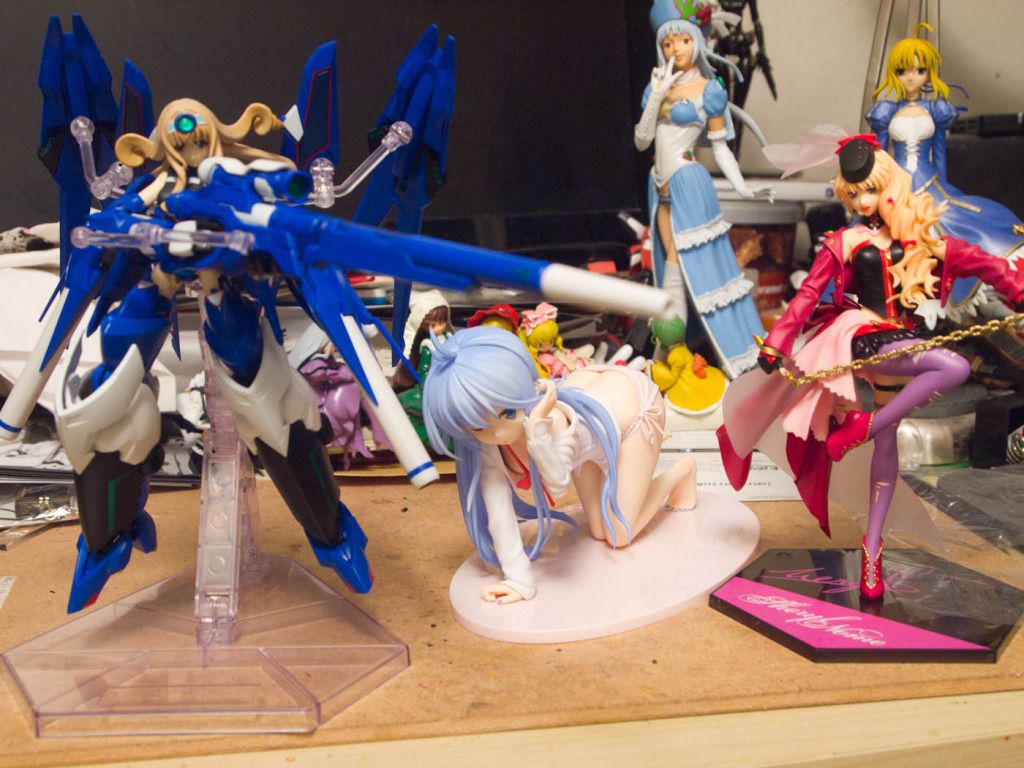 Here's the 3 ladies out of their boxes. Sheryl was surprisingly small. She feels like 1/9 scale! Erio is a little odd in that she has a few balance issues and the material she's made of is kinda rubbery and not as solid as higher quality figures. Cecilia herself isn't too great but the Blue Tears is kinda cool. It's just a shame that the parts won't fit any other poseable figure line. There are also some major annoyances with the arm parts as well…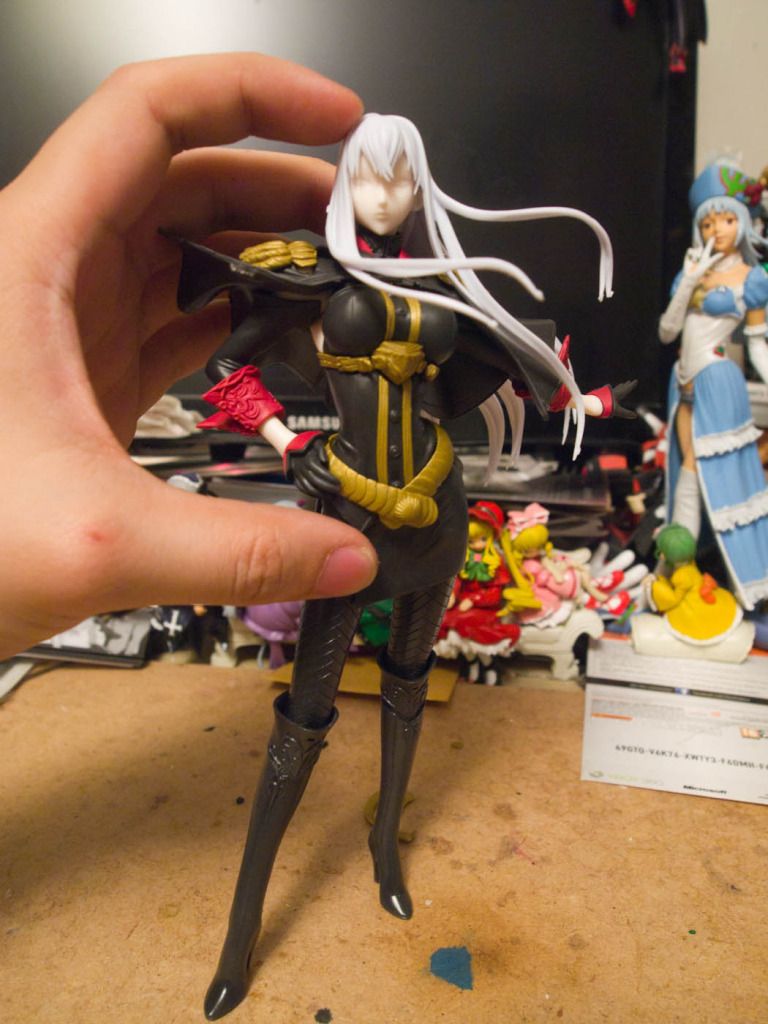 And here's a very quick preliminary build for Selvaria. And while I do still love the pose (I think this is the best figure of her by far!) I can't help but be a little disappointed by the kit overall. I mean, what's the point of making her a colour resin kit when the first thing she screams is "PAINT ME!!!"?
The kit needs a crapload of detailing and that's only the start. I can't help but feel that she was better off as a regular kit so they could have left the builder to their own devices. The kit would probably have been cheaper too! Still, she's mine and that's all that matters. I'll be going to the MCM Expo in London this weekend (it's kinda local and I get in for free!) so I might end up with a few more items but I doubt it. Next week will probably be the annual blog birthday post. How long has it been since I started writing now?