Oops. Nearly forgot about this weeks post.
Well, there's not much to update this time around. I finally added a base to the kit so she can now stand on her own and the body and hair is now almost completely finished. All that's left are small parts, minor details and the eyes… Damn…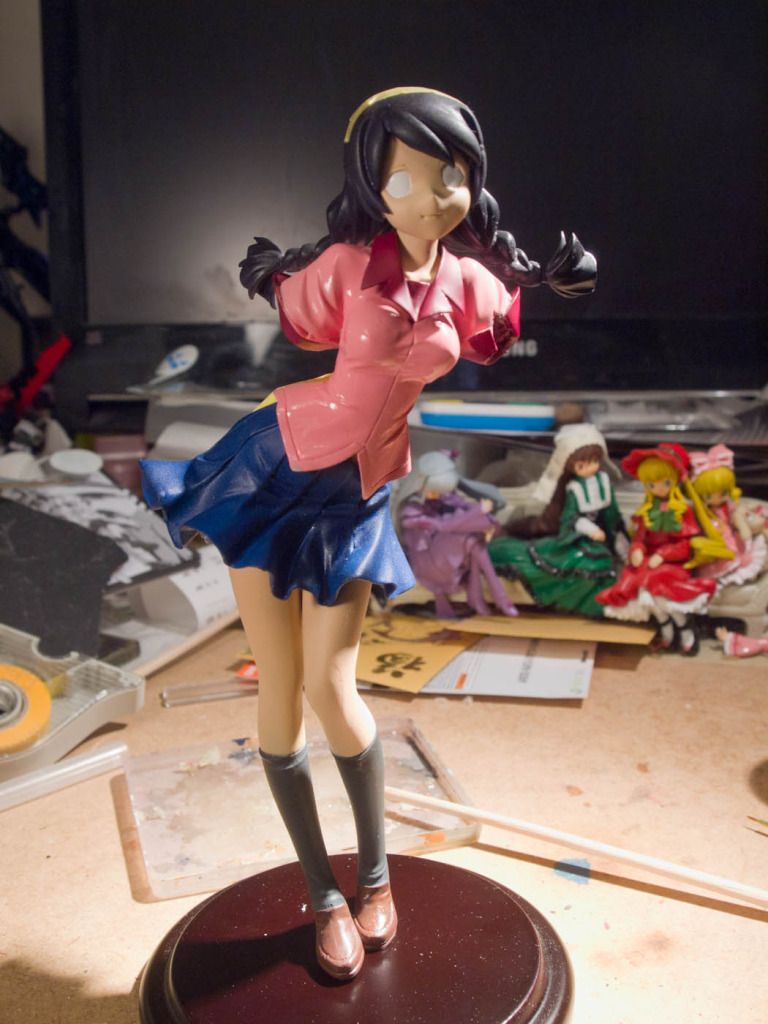 The arms are also done, but they won't be staying put until I glue them on , and it's not time for that yet. I need to redo some of the pink an the shirt as the paint was a bit uneven in some areas, and I need to add some of the trim. There was also a little problem with the hair as well…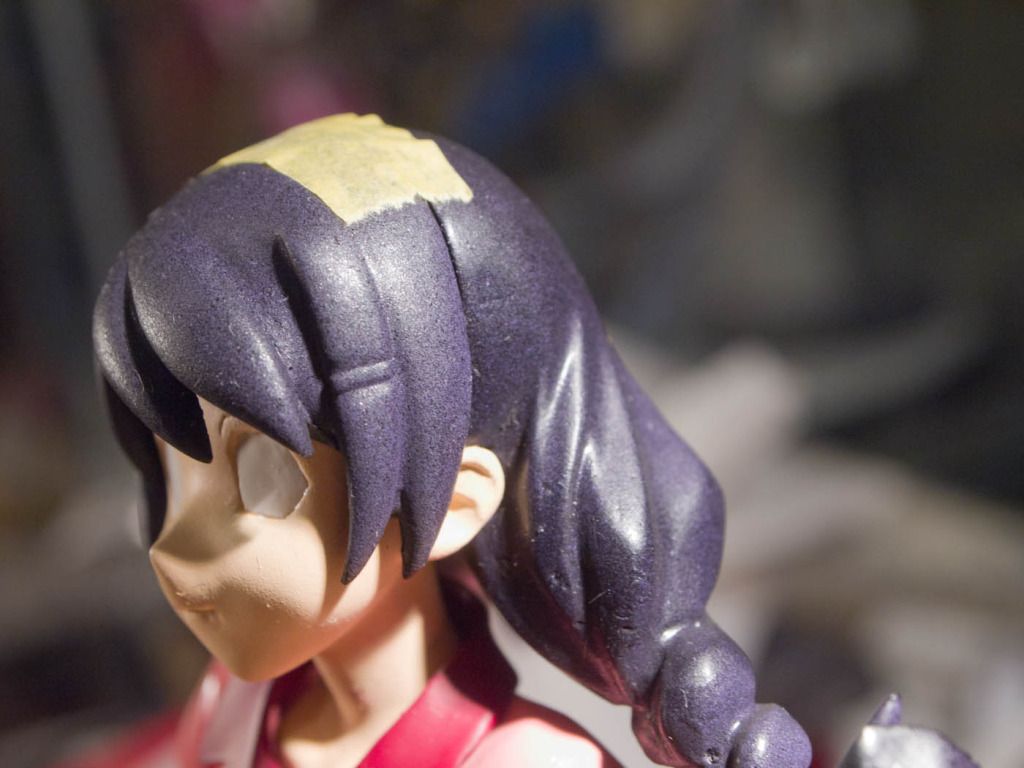 The black looked too harsh for my liking so I put on some lilac underneath to give it a more purple-like effect while keeping a very dark hair colour but the front and back are a little too different now, so I'll have to redo one to match the other. I think I'll redo the back to match the front. I think the lighter look is better.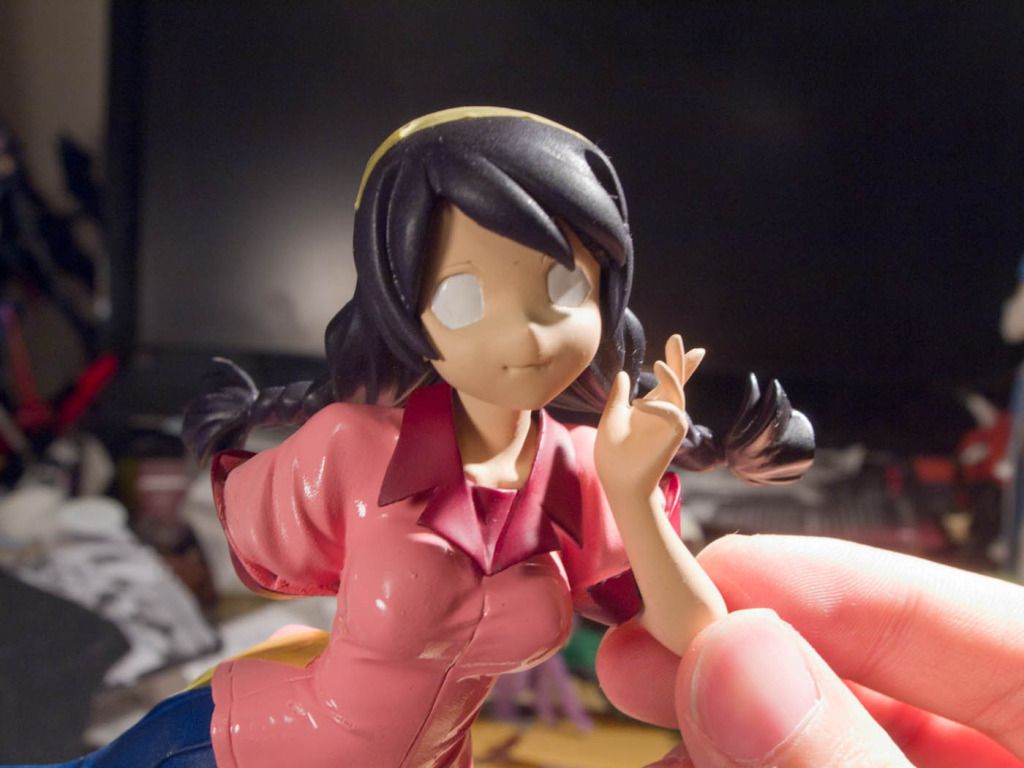 A full front shot shows off the effect I'm trying to get with the hair. I think it's much better than just solid black. And I put the left arm on this time cos I could hold it in place. Not quite there yet but we're getting there steadily. Should be finished in a week or so. Maybe even in time for next weeks post. Not 100% sure tho…