It feels like this blog is moving further away from the main reason I started it in the first place… Is it just me or has there been a significant drop in model kit posts? In any case, I haven't stopped working on them and here's a current workings post to prove it!!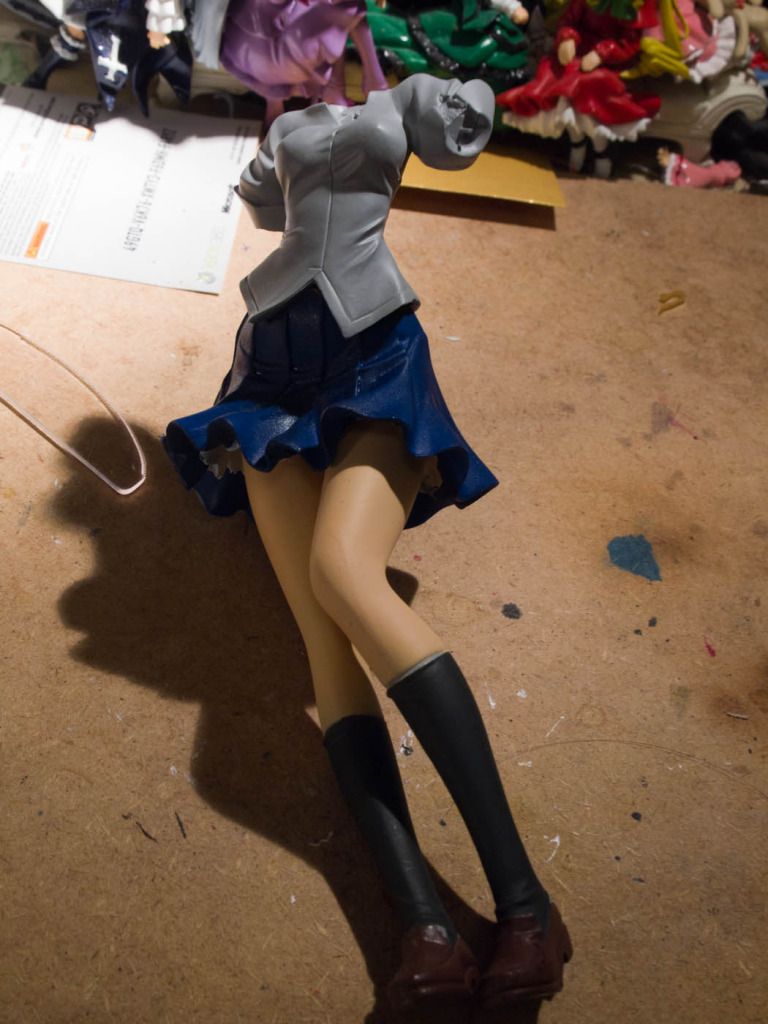 Still need to do a little tidying up before I move onto the other sections, there's a little chip damage here and there and I need to clean that off first. But I have to say that I really REALLY hate pinholes now. especially the invisible ones which don't show up until after you've sprayed the undercoat on… There was a lot of that. I ended up spending an afternoon just getting rid of the damn things.
I also found out that, oddly, the weight bearing leg on this kit is actually the left leg. Normally, it's the right unless the pose makes it really obvious like in KOS-MOS and my Ignis. Hanekawa is definitly going to need additional support though. She won't stand at all on her own! Still, that's not the worst of it. The worst thing is that I seem to be missing her glasses (assuming that she came with a pair). That's just WRONG! She's a meganekko dammit!! What good is a meganekko without megane??