Just a really brief update this time. Not really worth a full post… I've done a little more work on Saber but most of my time for the past week has been taken up with my new game. You may have heard of it, first word ends with "ass" and second word begins with "eff"
Anyway, most of the gaps have been covered now and I've got a nice shade of blue which I'm happy with so here's where I'm up to right now!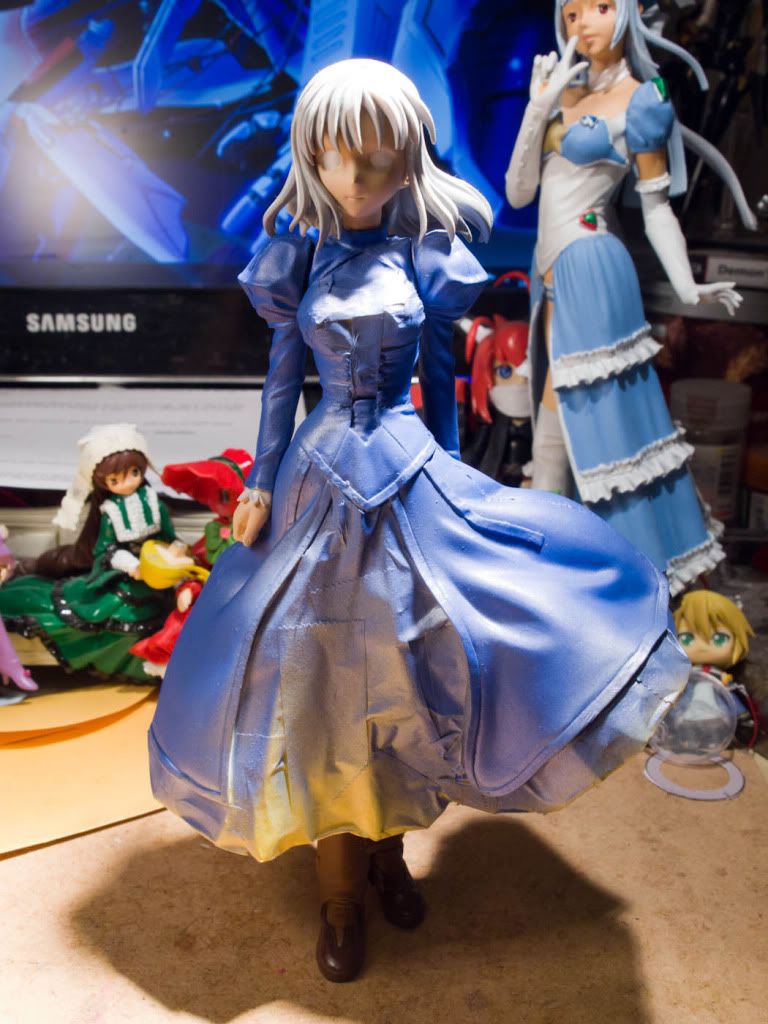 I put the head on this time as I don't want people to think that she's been, what was it? "Mami'd?" Still need to mix up the colour for the hair though, since blonde isn't actually yellow but I think I'll cheat and use the decals provided for the eyes.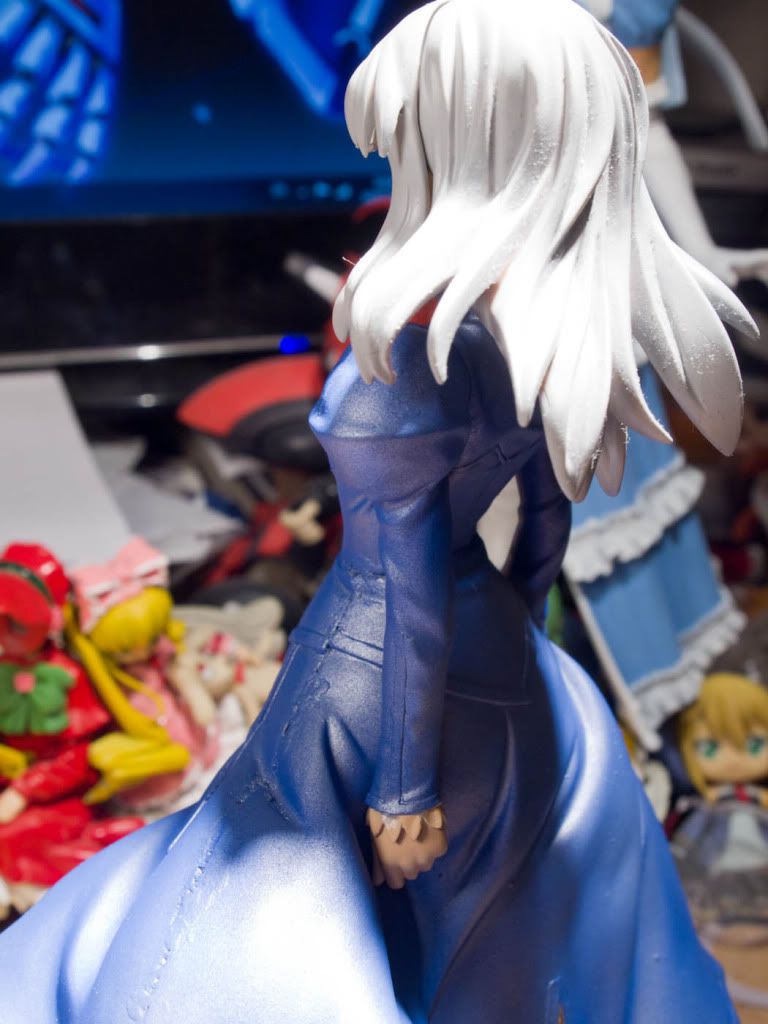 The seams on the side of the skirt are still visible though. They don't look bad per se, but they do jar a little. Not sure if I'm going to give another crack at it or leave it as I can't just redo and repaint just that part. Probably the whole thing needs to be redone, so I might lose the shade which I managed to get…
Aside from that, there's only minor detailing left. I'll add magnets to the head so I can swap out the hairpieces but that will be it and I've pretty much decided on my next kit as well so things are looking smooth. Well, except for the skirt seam… Maybe I should do something about it. But first, I want to get some of my video game backlog out of the way!!