It's well and truly started now! The parts have been sanded, the paints have been prepped and some parts have been primed so KOS-MOS is on her way to completion.
A bit of a short post again this week as I've been working almost exclusively on her for the past week. I decided to tackle the G-Shot first and there's still a ways to go before it's completely finished but much of the basic colouring on the body has been done.
While I was at it, I painted the base as well, just to get it out of the way. The big problem at the moment is the colour scheme. For some odd reason, the colours don't quite sit right with me. The gold lacks a certain sheen to it but that might just be me. The parts have been glued together already but can be easily broken apart if I decide to start again. It's not something I really want to do but the option is there!
Nendo Petit Noel there for a rough idea of size!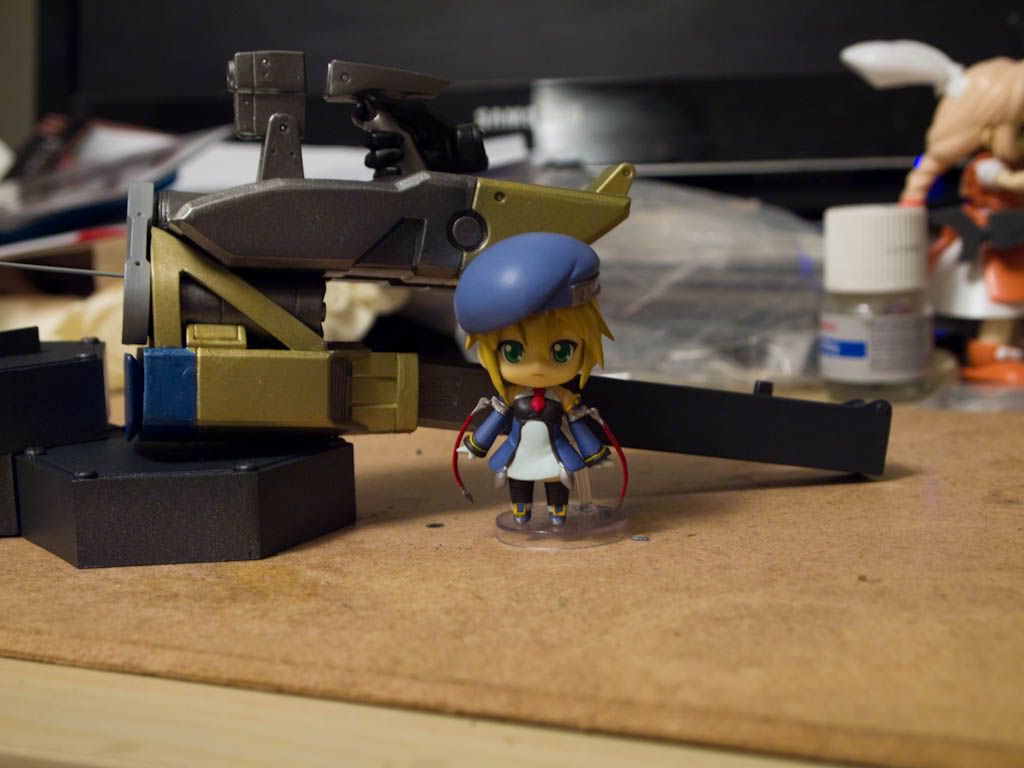 It's so easy to forget just how big KOS-MOS is sometimes! I went for a slightly darkened gunmetal colour for the metallic sections by painting the parts a dark grey before applying the metallic paint. I think it suits the gun well. The gold was applied without any additional colours and is actually the same paint I used on my knight of Gold, except the dried paint looks considerably duller than my KoG. Just trying to think if there's a way to brush it up a bit…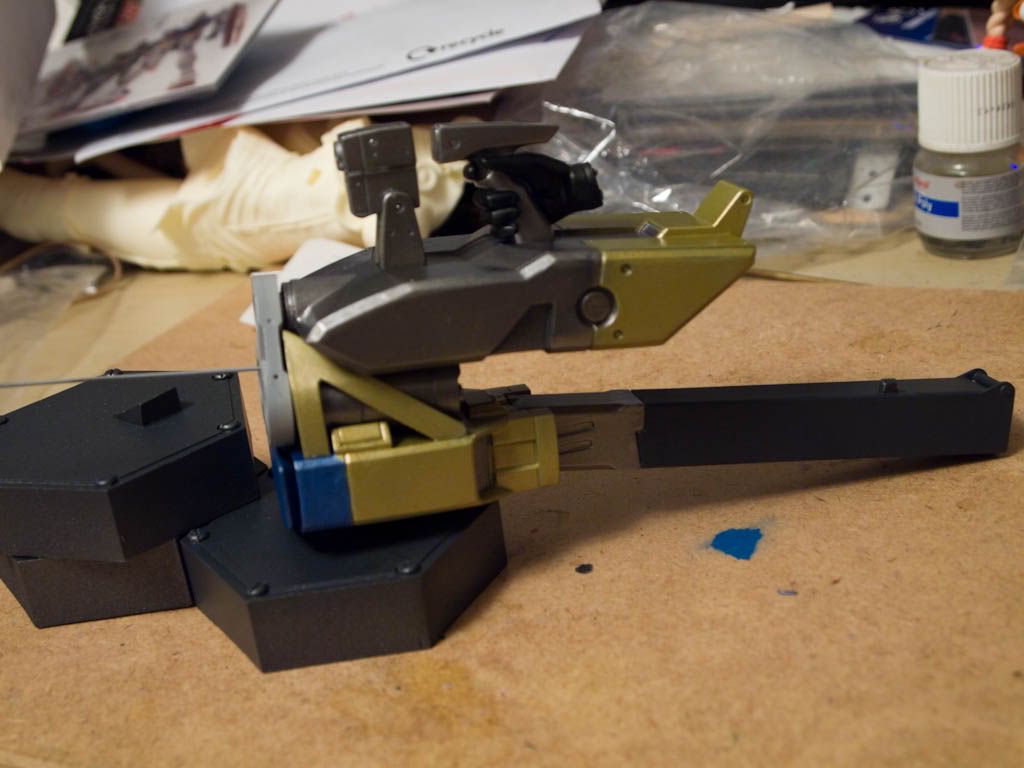 As well as the main gunbarrels, I'll need to do some more detailing on some body parts as well.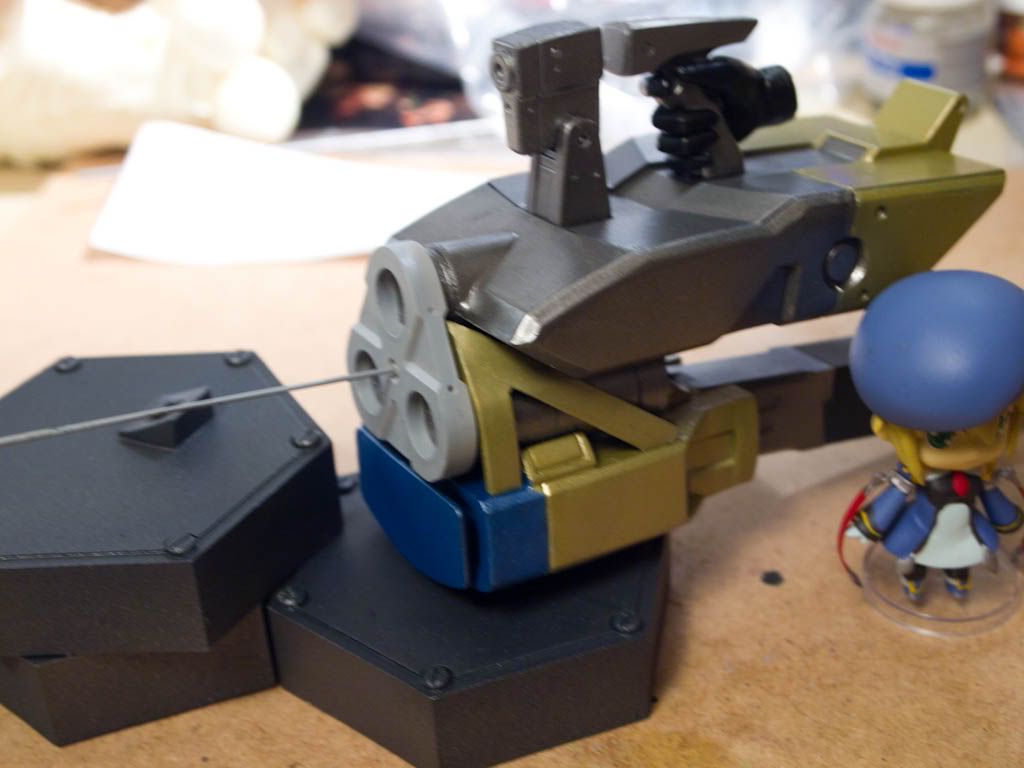 For the base, I initially just went for a plain dark grey but it looked boring so I lightly sprayed on some chainmail onto the surface to give it a slightly metallic look. The blue part of the gun body was also done in the same way as my Asagi, with a silver base and the blue paint sprayed over so it has a slight shimmering effect. It helps to match it up to the other metallic colours.
The G-Shot should be completed very soon and then I can start working on the main body. I'm definitely going to complete her, without fail!!