Just a short post this week, but I think it's safe to talk about it now. I hinted about this little project last week but here's a little more info. As some of you may know, I occasionally write articles for a toy and collectibles site called Tomopop, where I tend to focus on mecha and garage kit news. The site is fairly large with an active user base and have good relationships with some big online stores like HLJ. These relationships allow them to get review samples of some figures which they then post on their sites and also do some pretty cool collaborative competitions (though I am now not allowed to enter any since I'm a staff member. BOO!!).
Anyway, back to the main point. HLJ have recently started to sell their own garage kits in limited numbers. The first of which is a kit of Aisaka Taiga from Toradora which was on sale at Wonder Festival and they offered to provide us with a review sample of the kit. Long story short, FREE KIT!!!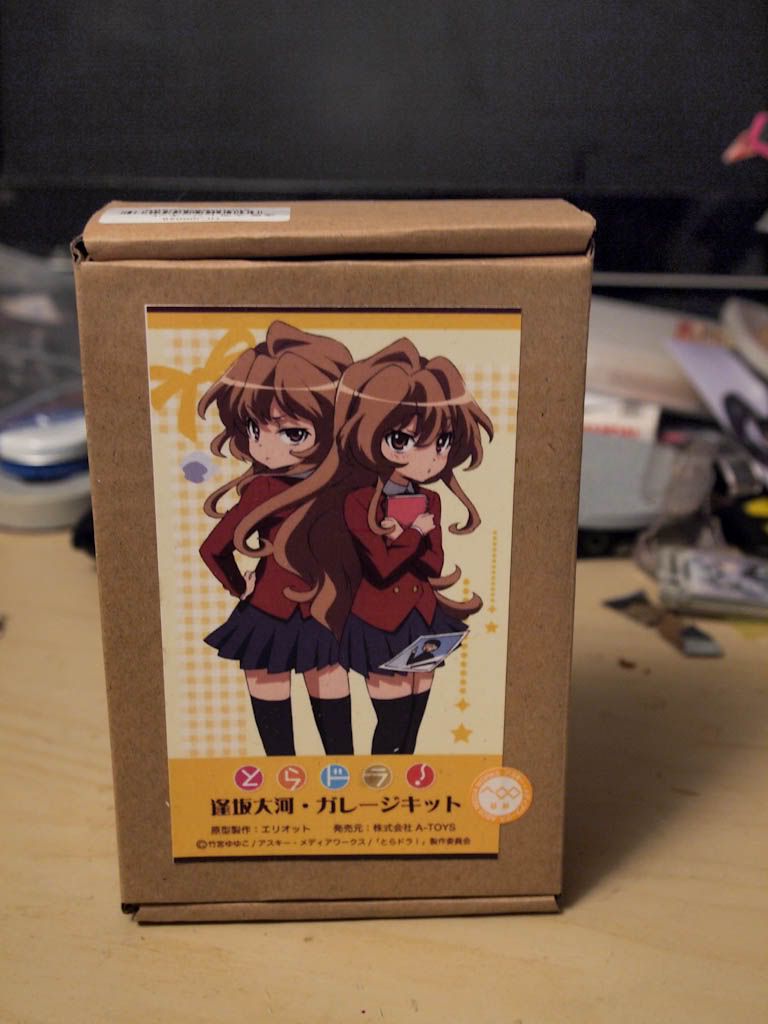 So here's the plan. As this is a tomopop feature, the main bulk of the stuff I will write about the kit will go there. The plan is that I'll be writing a tutorial on how to do a garage kit for the readers, try to make it look less intimidating and maybe even get a few readers to give it a try! Once the posts are up, I'll write a post here as a little omake-like thing to supplement the main post. So for the beginners who are looking to try their hand at gk building, I'll post a link up to the tutorial for you to follow and for the more advanced guys, you can tell me how you think I'm doing and what you think I should cover more on.
In other news, the Vanquish demo is now available on PS3! GO GET IT!!! Awesome fun! Not Bayonetta awesome but still very good! Can't wait for Oct 22nd! Oh, and the voice acting is absolutely terrible! On both English AND Japanese!
…FREE KIT!!!