OK, it's official! I'm getting old!!! Back in the day (see? I even sound old!) I used to be able to snap together a MG gundam kit in the space of a few hours (3~4 hrs to be precise). Now, in the same time, I can barely do the limbs and front nose of my VF25!
In any case, it's been a long time coming but my next project will be the VF25 model kit with Sheryl Nome decals. And I assure you, I am really dreading the decals!!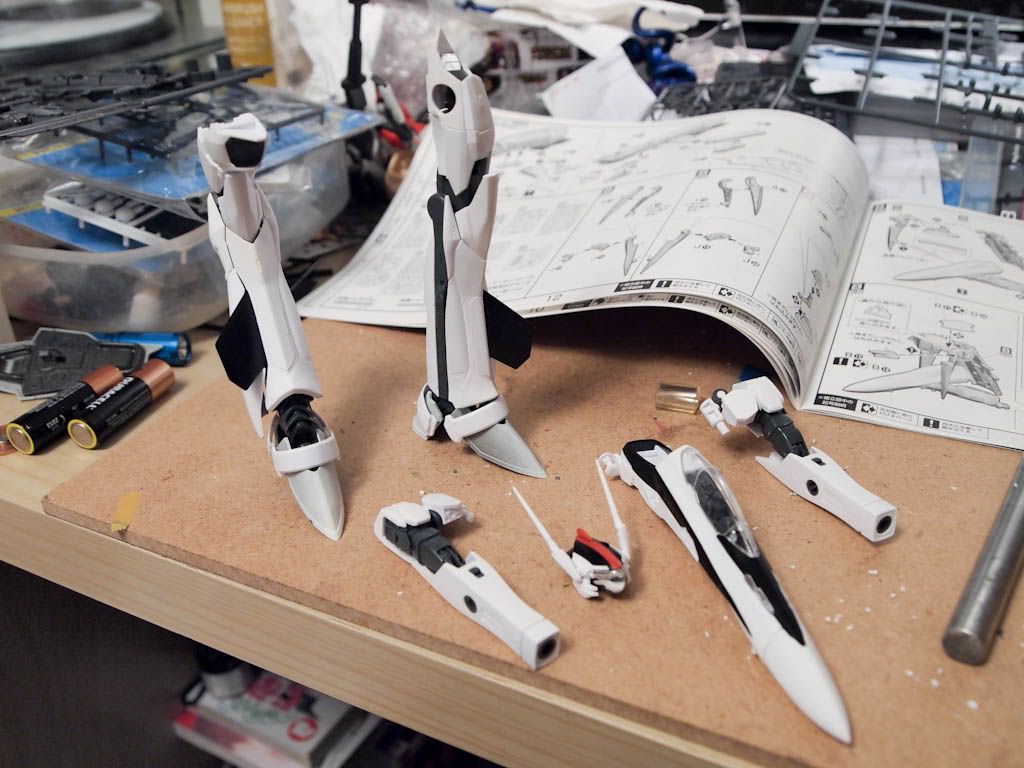 It's been waiting to be built for quite some time. I had primed all the parts in their base colours ages ago so it just needed to be put together and detailed. I just never got around to it. But I needed something relatively simple to work on at the moment as there's a few major things going on IRL which may very well take a lot of my time. I had initially wanted to start work on KOS-MOS but I don't want to start work on her unless I can guarantee that I can give her my undivided attention. Izanagi is on hold while I try to figure out what remaining joints I need and I couldn't decide on which GK I should start on (tho the Try-GK saber was winning). So in the end, I started work on the VF25. I should finish the actual build very soon and will take pics then but once the decals are on, I think it will be restricted to a single mode as from what I can tell, there are far too many "scratch points," points of contact which could damage the decals regardless of how much clearcoat I apply to allow it to transform.
In the meantime, I'll be looking out for the cool stuff which will be on show at Chara Hobby at the end of the month. Volks have already announced that they are bringing Gundam garage kits to the event, which is a bit of a surprise since bandai are notoriously protective of their property. Otherwise, it's pretty much a corporate event so don't expect any circles to be showing off stuff like at Wonder Festival or Treasure Festa. Also, unless there's a really amazing kit on show at the events, I think I'll be on an effective spending freeze. At least up until winter Wonder Festival. Let's see if I really can make it to next years event!!