This blog only has a few traditions. One is a blog post on New Years which looks back at the anime and games of the past year and the other is a look back at all my purchases and completed projects over the year which is written on the last week of May, as it coincides with the birthday of this blog!!
And with this post, that makes this blog THREE (!!) years old!!!
誕生日 おめてとう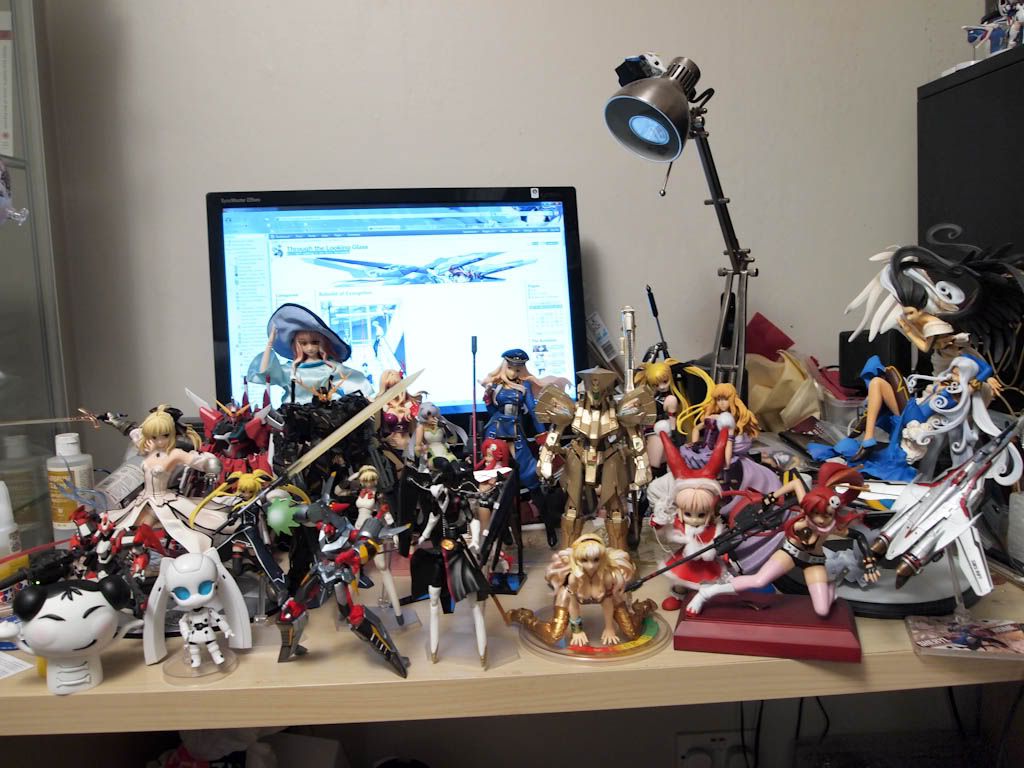 And here's what I've purchased over the last year in terms of figures! A rather scary number of PVC figures this time around compared to last year…
No prizegiving though, I'm afraid. What would I be able to give which you guys want anyway? Now, lets have a closer look at the figures!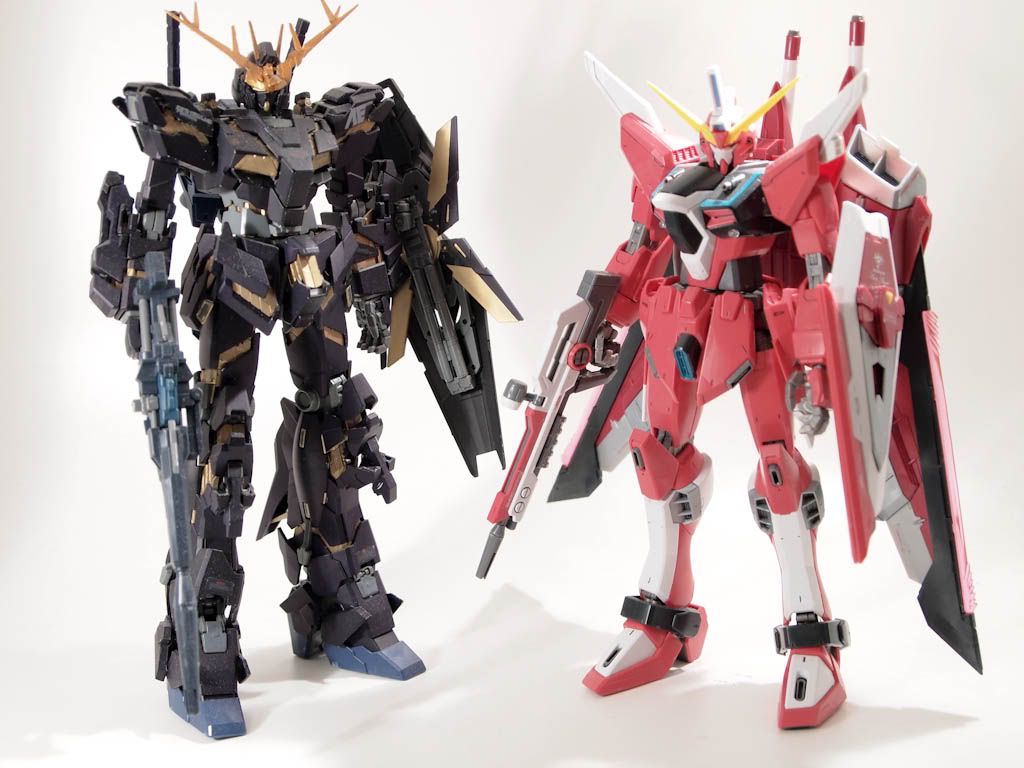 First up, we have the 2 gunpla I have made over the last 12 months. Doesn't seem like a lot but it's about the same as what I did last year. Actually, I did more this time as I also completed a perfect grade Red Frame and 00 Raiser but I don't have those 2 on hand for pics. Little bits of paint has chipped off my unicorn now but I don't know if I'll go back to fix it.
I still have my VF25 and Gundam Exia to build as well. The MG Victory gundam is also something I intend to purchase soon, most likely when the dash variant comes out so there will still be a footprint for gunpla on this blog for a while!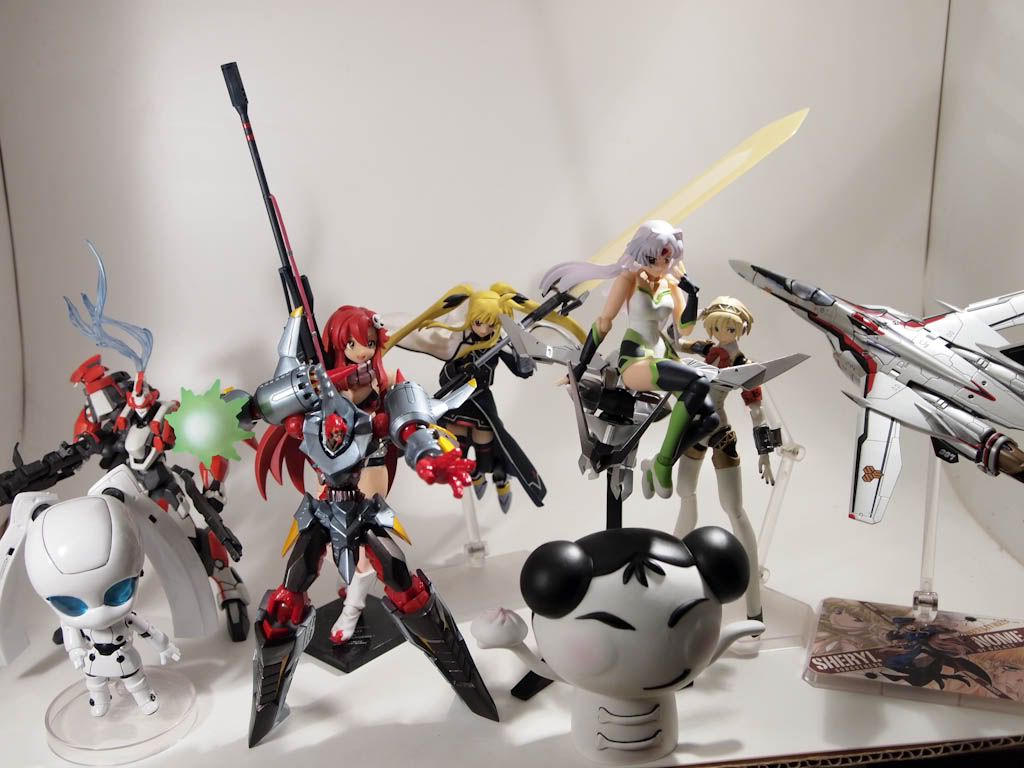 And a pic for the little guys!!! These are all the smaller (in terms of size) purchases. Figmas, Revoltechs and a nendo along with 2 small Macross F purchases I made near the end of last year. This is probably the only time for some of them to shine as I'm not really into doing a photo review for everything I have, just select stuff!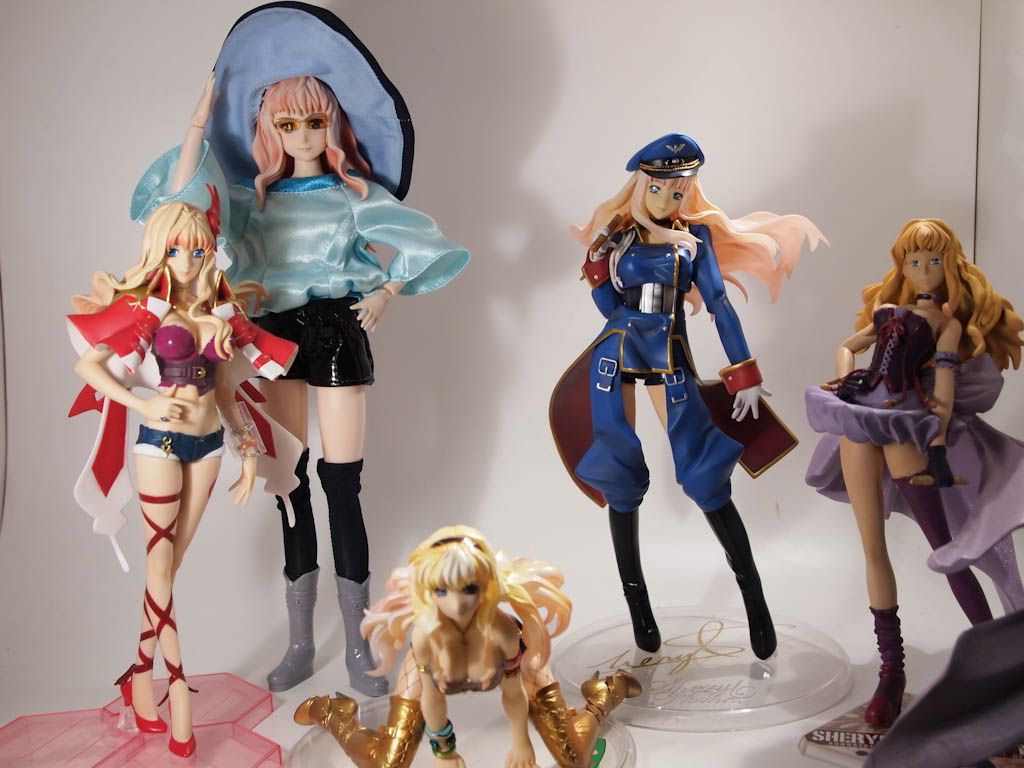 And the Sheryl army makes an appearance once again. In fact, most of my PVC purchases have been for Sheryl figures! More to come as well so the army will continue to grow!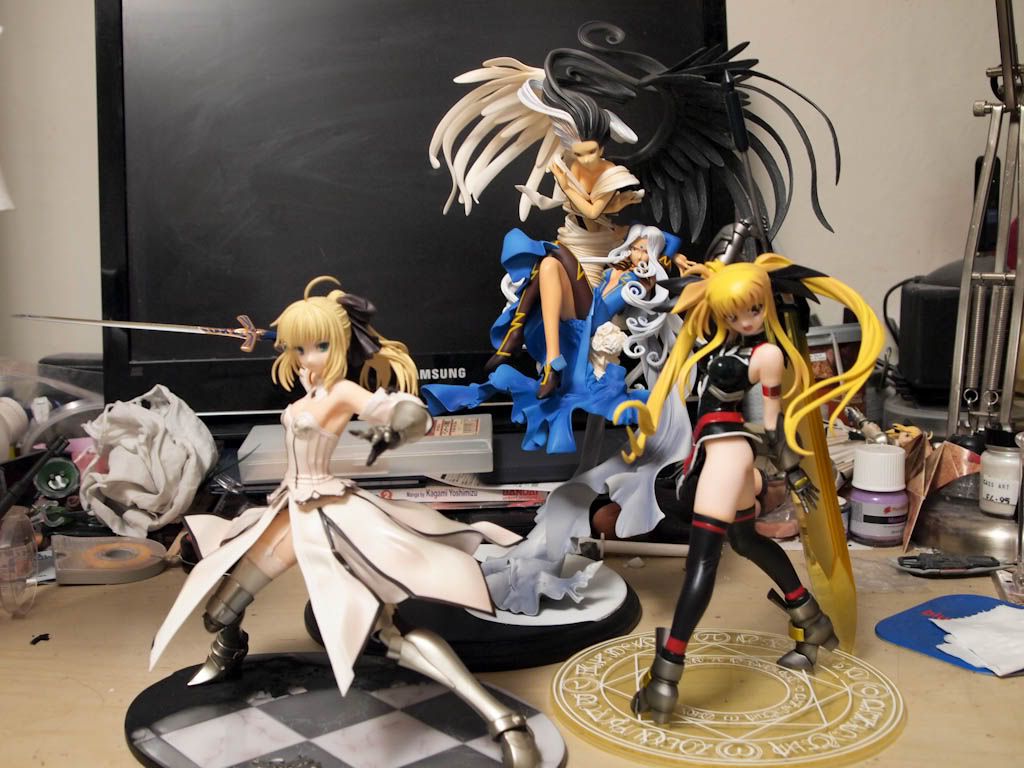 And here are the other, non sheryl, figures I have purchased. Volks Fate took me a while to track down after having missed her 3 times!! In the end, I managed to grab on at the Volks Hobby Round 2 event. I know that feelings for her are rather mixed but I find the pose to be better than the Alter version, which looks awkward. Saber is showing off her armour-less look which Good Smile Company have now made into a separate, limited edition figure. Urd is actually a prepainted figure from E2046. I ordered her a while back but she missed the cutoff point for last year so that's why she's here now. I was curious about their build quality so I bought Asuka and Urd to check them out. In the end, I found the paintjob to be decent but it doesn't blow me away. In future, I'll just stick to painting my own.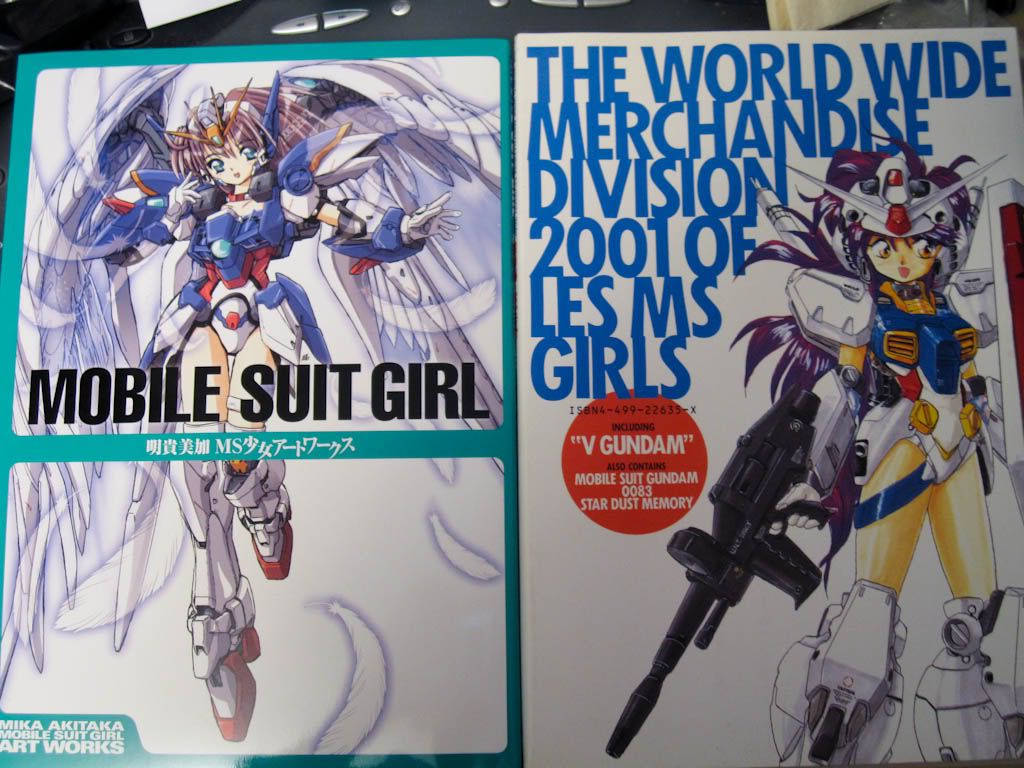 An excuse to post my MS girls artbooks cos I really do love them!!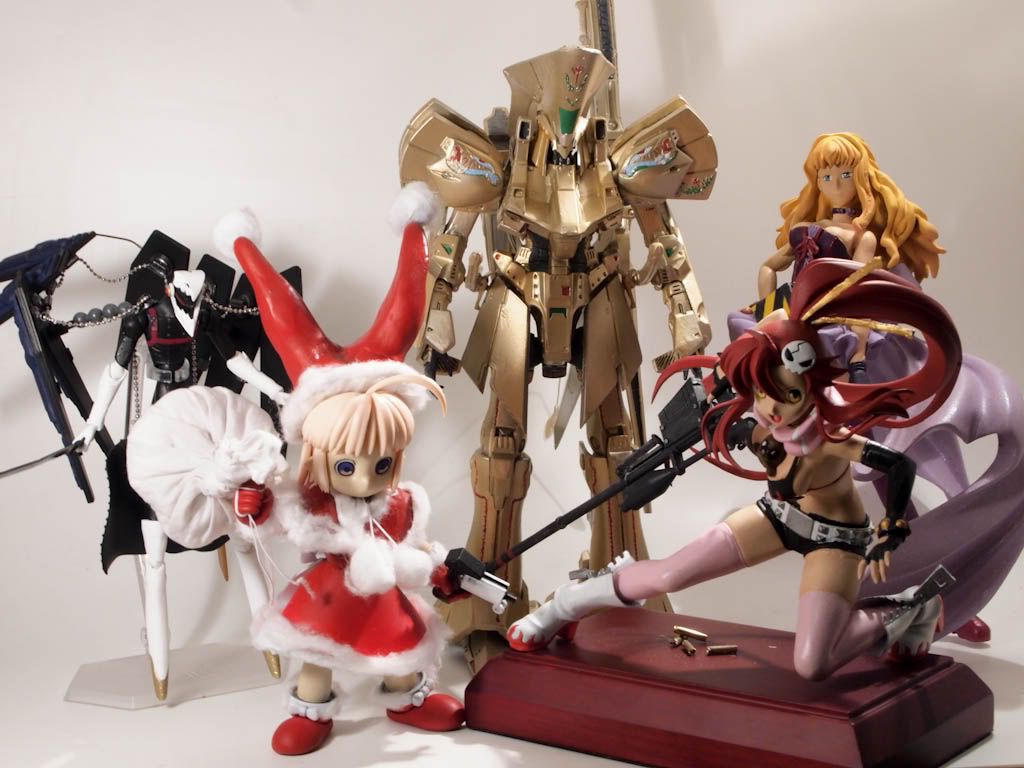 And here are all my painting projects for the past 12 months! I still can't believe that I managed to finish the Knight of Gold… It's a shame that Sherly didn't turn out as well as I had hoped but I'm now free to tackle other projects! I actually built 2 Thanatos kits. One of them is now in it's final home with my little brother. Izanagi should follow him eventually.
Out of all the figures above, I have to say that I love the Knight of Gold the most, followed by Saber Lily, but that's only because of the mod. If she was untouched, I would say that Hoihoi would be my second choice. What about you guys? Which one do you like the most?
To finish things off, this is the point where I get to say my thanks. Firstly, many thanks to 7 and the Kombine for the great hosting!!
Secondly, many thanks to Tokyohunter, who has been a MASSIVE help to me for getting a number of items you see above, as well as a couple of kits which have yet to be done. I swear, KOS-MOS ver 4 WILL be done in time for next year! Hopefully…
Finally, the biggest thanks go to you, the readers! This blog would be nothing without it's readers so it's obvious that I should thank you for taking the time to read it! It may not have a massive readership, but it was never about that. It's about sharing stuff with those of you who are interested and/or like minded so again, thank you for reading this small blog, leaving comments and generally giving me that little push to keep things going!
Lets see if I can last another year!!