Everyone likes to win stuff, right?
Well, Tomopop are currently holding a little competition which allows you to do just that!!
As part of their weekly features the dear head editor writes a post where she shares images of various toys and figures which she has seen (or were shown) around the internet. This time however, they're putting a little twist into the proceedings!
This time, they're calling out all you budding photographers out there to submit your pics and get them posted on a special post!! Of course, since this is a competition, there has to be some prizes! And here they are!!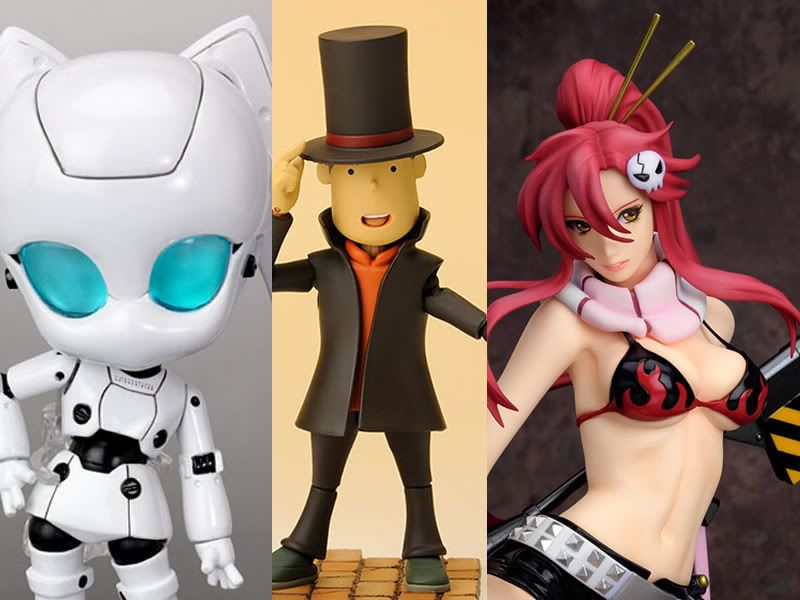 There will be prizes for the top 3 entries, kindly supplied by Hobbylink Japan!
3rd place nets a Revoltech Professor Layton
2nd place gets a Nendoroid Drossel
1st place gets a Real Image Yoko!!
Not too shabby, right? If you want to try your luck and get in on a chance to win one of them, here's how!
Step 1: Go to tomopop.com
Step 2: Register if you haven't already! (don't worry. It's free!)
Step 3: send your entry to colette@tomopop.com and don't forget to add your username in your entry so they can contact you if you win!
that's it! Easy, right? As for the rules…
Entries must be a single image of a toy or figure, either stationary or in action. So no 4Koma story images I'm afraid!
One entry per person so please choose carefully!
Please try to keep photoshopping to a minimum.
Entry is open worldwide and the deadline for entry is May 14th so you should have plenty of time to enter!
If you're lacking inspiration, want to read the rules again or want to know a little more about what is expected, feel free to check out the previous "What Toys Are Up To" posts on Tomopop!
That's pretty much it. Hop to it and good luck to all the entrants!!