Sometimes, you just need to know when to take a step back for a bit. After lots of procrastinating and work on Homura which basically just led to the discovery of more faults which needed to be fixed… Volks finally put my ass into gear this weekend when they unveiled their 1/4 scale Selvaria Bles at Hobby Round 12! I'm definitely going for one of those, but that does mean that I have another selvaria which should be completed before I get the new big hotness and that would be the 1/6 scale charagumin Selvaria which I purchased a while back. Initially, I was really feeling like finally working on my 1/4 scale Volks Bayonetta kit since the sequel is due for release at the end of this week but Selvaria won out since it's much easier to find space for a 1/6 scale standing figure as opposed to a 1/4 scale figure with a straddle pose!
Anyway, I firstly tried to get do a "before" shot of the figure before I started to paint her but wasn't really successful as the parts fit were good but the balance was awful so many of the parts won't stay together unless you glue them…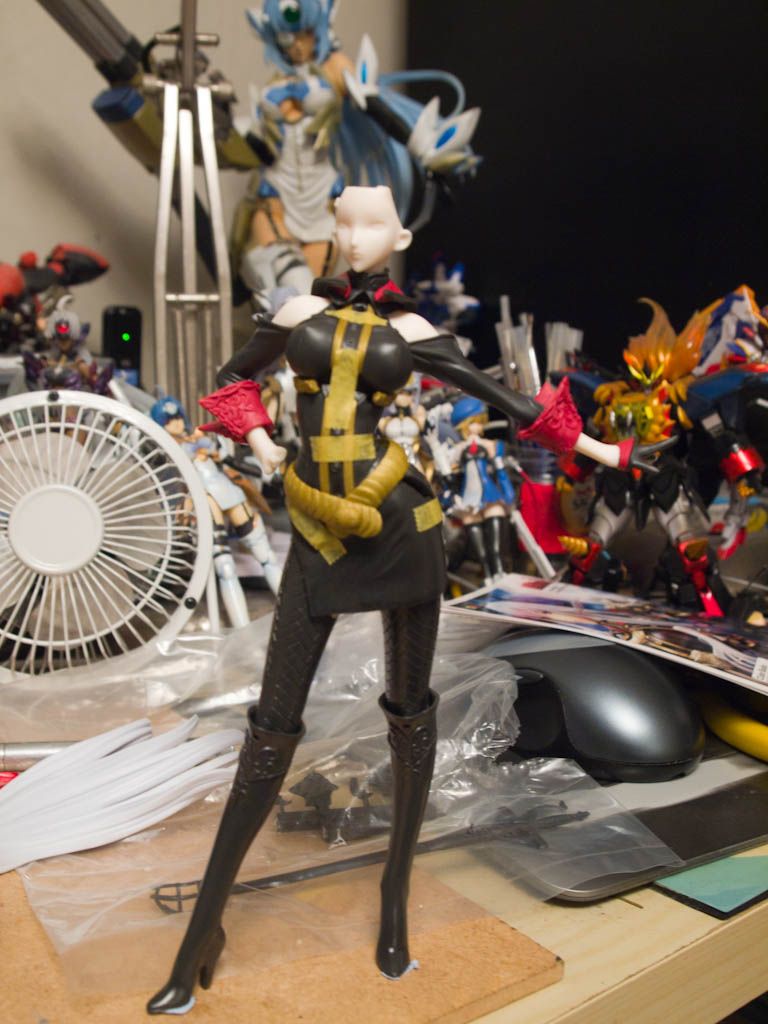 So the prelim build is missing a lot of parts, especially the cape but that will be present in the finished version.
One good thing about the charagumin line is that, since the parts are already coloured, you can technically do away with the priming of the parts as the paint will stick reasonably well after washing and the underlying colour should be pretty close to what you're trying to achieve anyway (unless you're going for a variant colour scheme, in which case, priming is needed again) but this particular kit still needs tonnes of detailing so that's what I started on. Most of the detailing on the boots are easy but the problem comes when you get to the tights as they're black with gold trim…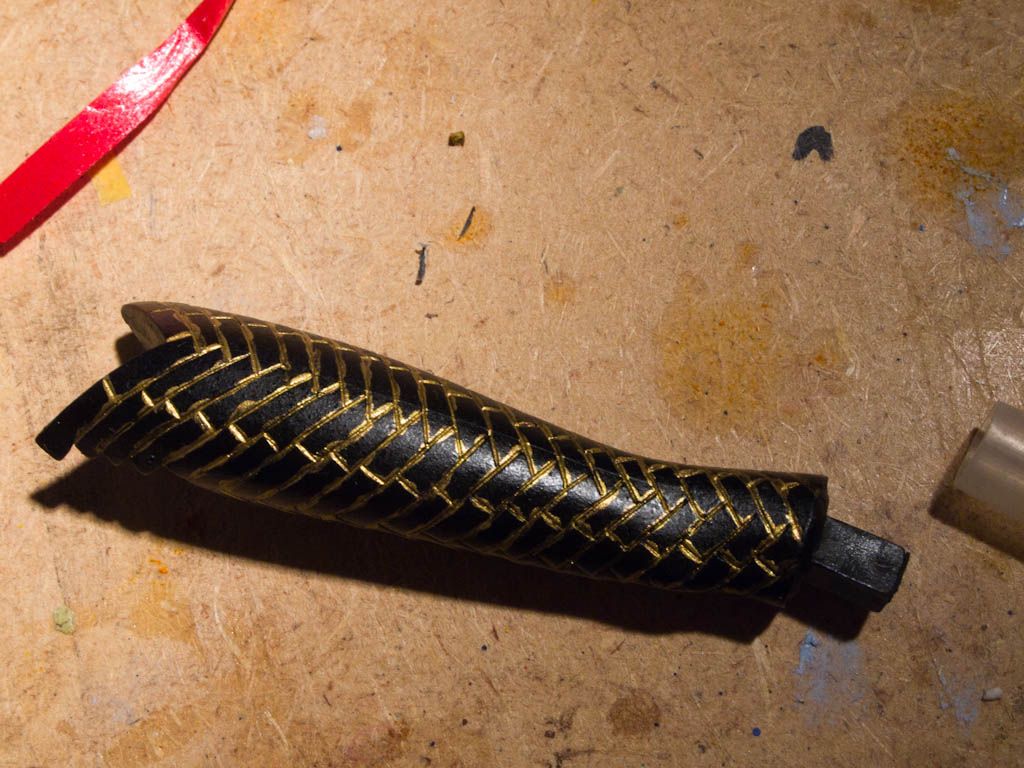 … which means that I had to spend a lot of time with thinned gold paint to get the colour into all the crevices which led to a lot of overspill. Once the gold paint dried, I had to go over the raised area again with black paint to tidy up the detailing, which took forever!!! On the plus side, unlike with Homura, the effects were immediate and it didn't just highlight more problems which needed to be fixed so I only needed to do a once-over.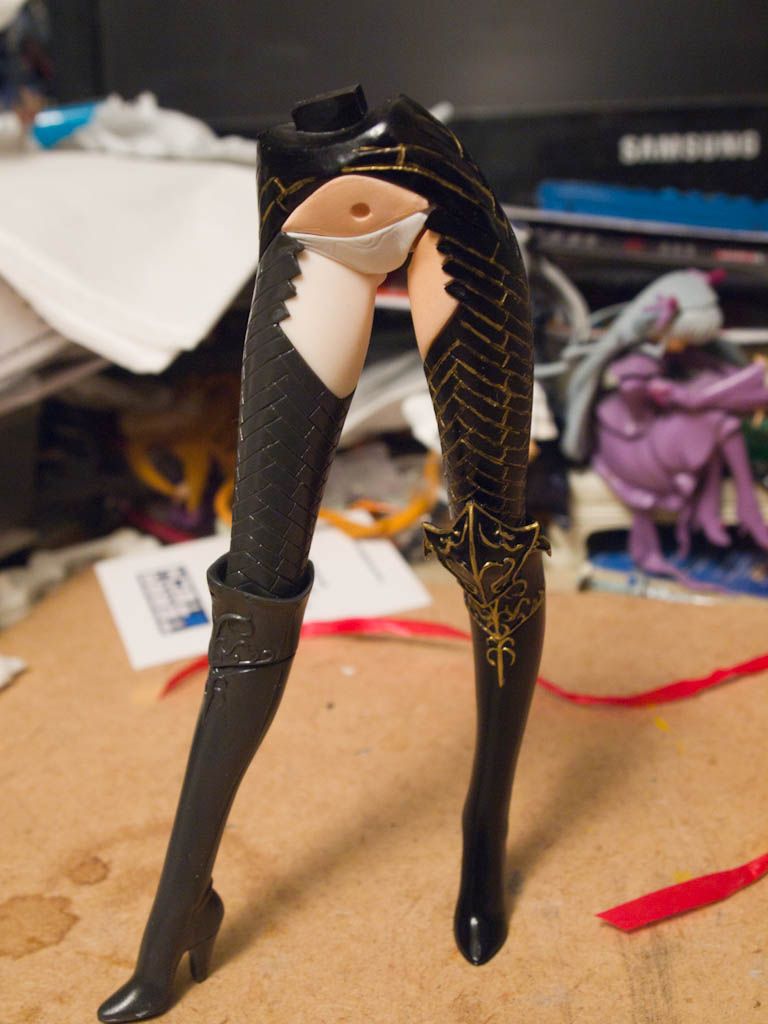 And this is the current situation with Selvaria. The left leg has been painted and detailed, including the skintone for the inner thigh and belly. The right leg still needs to be painted though and then I can start working my way up. The shot above was mostly to show the contrast between the painted and unpainted parts. Sufficed to say, it's a REALLY good idea to paint Selvaria (or pretty much any Charagumin kit for that matter). We'll have to see how quickly she progresses but she's already way more fun to work on than HomuHomu…
The only problem is that Bayonetta 2 is waiting on the horizon…