Time to get back into the throes of painting more garage kits! Recently acquired another to the "to do" pile in the shape of the Charagumin Shinguji Sakura from Volks so I can't let the pile get any bigger!
I asked some groups online as to which kit I should build next out of the Try-GK Yoko and Dead Master and it was actually a tie. But in the end, I chose DM because I have a stupidly large number of kits which are predominantly black and doing them in a row will be trying so I'm going to try and space things out. Off the top of my head, the black colour scheme characters are Laila, Akane, Bayonetta and Fate (True sonic form). Definitely going to need more black paint for all of them. Heck, Bayonetta is 1/4 scale!! But for now, it's all Dead Master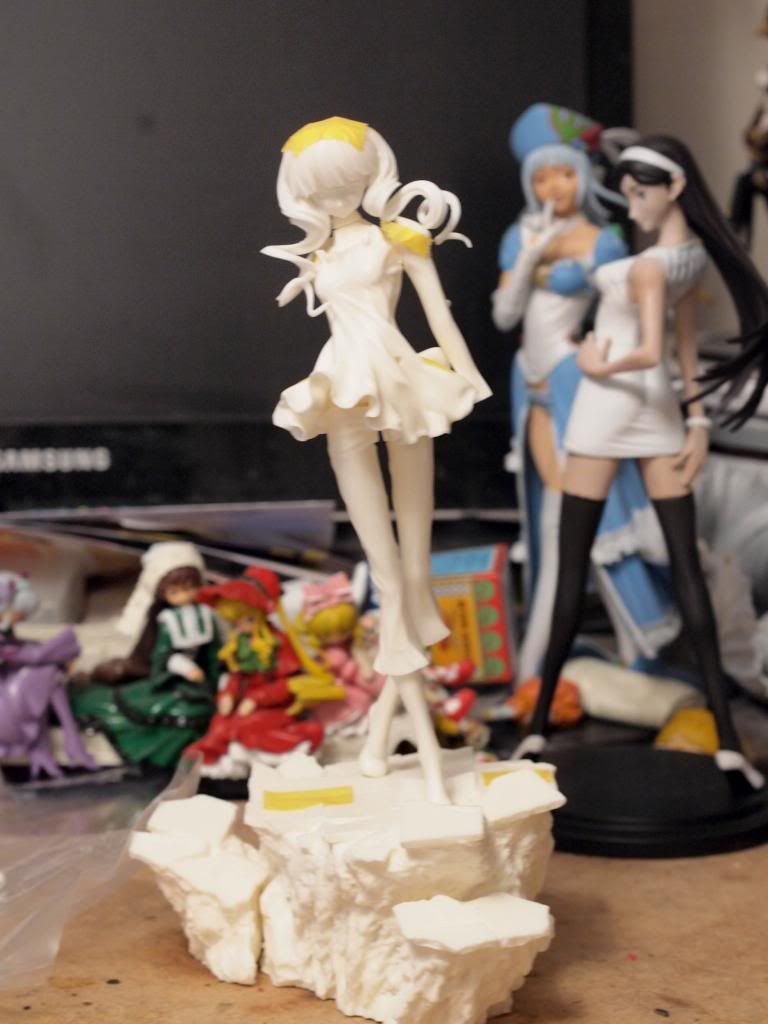 I wrote a better preview post on dead master a while back (back in 2010) when I first got her so it may be better to have a look there for more complete pics and whatnot. but things haven't changed since then. It just took me this long to get to her (and I still have the World is Mine Miku to do as well, and she's even older!).