Long time readers may remember that I have a Love/Hate relationship with the city of Paris, in that I hate it but it loves to do events which I would enjoy and go an extra mile to attend. The last time I did something so drastic as to go to Paris for an event was back in September 2012, where I got to see May'n live as part of her world tour. And last weekend, I did something stupid again. This time I was to attend the Press Start Concert at the Maison de la Mutualité. Why would I do this? Well, it was mostly because of the special guests in attendance. Some guy named Nobuo Uematsu was there but I've met him almost half a dozen times already so that wasn't that big a pull. There was also Yoko Shimomura. She's done music for a lot of great games (like streetfighter 2 and Parasite Eve) but she's best known for the music in the kingdom hearts series… a series I have little interest in…
Nope, the sole reason I braved Paris was for the third guest. Yasunori Mitsuda. Hands down, my favourite video game music composer. He gave us the xenogears OST so he's legendary!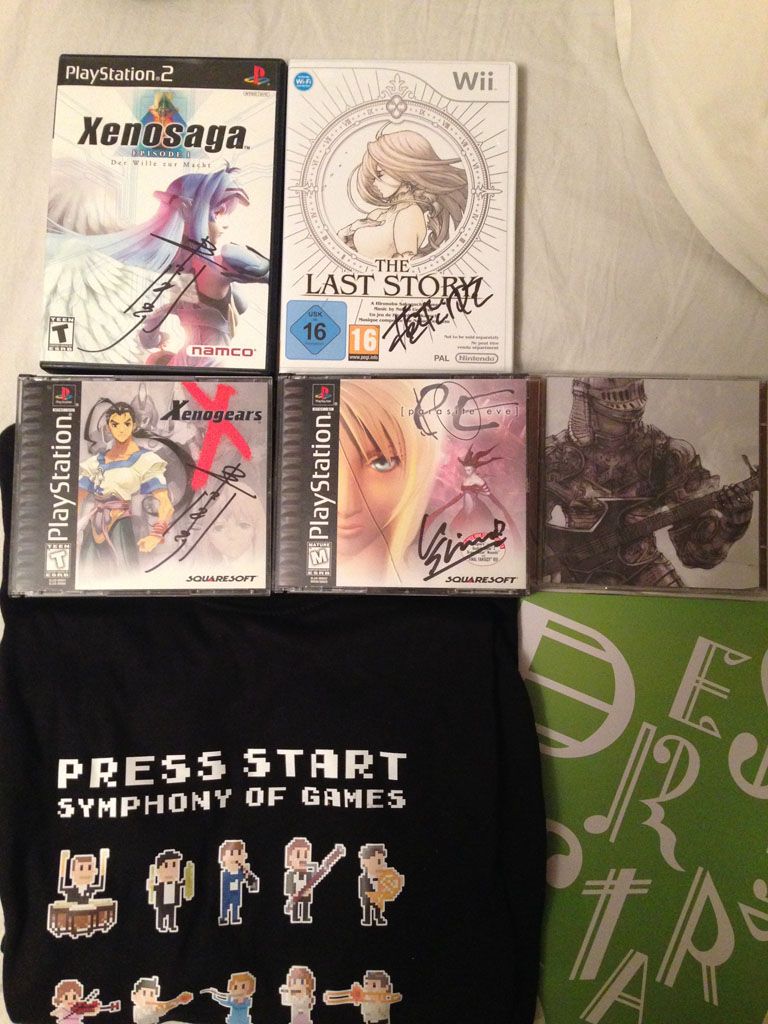 And here's what I got from the event. I paid for a VIP ticket to get me into a meet-and-greet where I could get some items signed. It was meant to be 1 item per person but I managed to get Mitsuda-san to sign both my Xenogears and Xenosaga Episode 1 copies. The event also gave us a free program, T-Shirt and Dancing Dads CD!