Theoretically, this should be a pretty quick post about what we were shown by the major console makers just before E3 started. Much of it was very standard with some crowd pleasing games and some new hardware announcements but this still managed to be one heck of an odd E3… Much of this was due to the knowledge of new systems from all 3 major console makers were coming and yet none of them would make a splash at this years event… well, mostly. And the one which did make a showing, managed to just confuse and muddle peoples minds.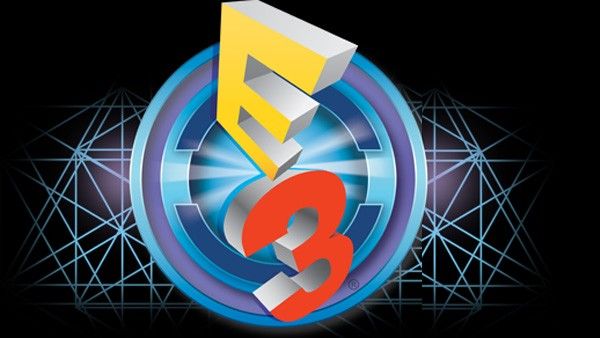 So lets take a look at the keynotes in order.
Microsoft
And we start off with the weirdest one of the lot! Microsoft started their keynote with the announcement of a new SKU for consumers and ended it with a teaser for another one coming next year (according to them). So they announced the new Xbox One S at the start, a smaller and cheaper Xbone with a slight upgrade in specs and coming to shops soon. That would have been fine except the last thing they showed was what they were calling project Scorpio, a major update to the Xbox One in terms of specs and one which pushes the system into a more incremental update pattern akin to PCs… So in one move, they sewed seeds of doubt into potential buyers of the Xbox One S and muddled their own ecosystem at the same time. Much effort was made to say that early Xbox One buyers would not be left out by this new update but if their specs are to be believed, they kinda have to leave the early adopters behind if they are going to make full use of the systems capabilities. This isn't a little boost to make the system 4k compatible like the Playstation Neo. It looks like Scorpio is capable of much more but they are saying they are going to hamper themselves to ensure early adoptors "don't get left behind"? I'm not buying it. I think the Scorpio will be like the New 3DS by nintendo. So far, the only things which are unique to the new 3DS is Xenoblade chronicles and SNES virtual Console games. Otherwise, the old 3DS is just as capable so the new model would languish if it was sold side by side with the old model cos there's no reason to upgrade. I fear that will be the fate of project Scorpio.
Not that it really matters since throughout the whole conference, Microsoft went to pains to show that their games were now Xbox One AND Windows 10 "exclusive". which basically means that you don't need to buy an Xbone at all if you want to play their games, you just need a decent PC… which is what I have in front of me now. So there's no reason at all for me to now buy an Xbone unless I really REALLY need to have a physical copy of the game.
Elsewhere, there was some good stuff shown on the games side. We got some Gears of War 4, which is very much more of the same as well as scalebound by platinum games (which, I admit, isn't really on my radar at present), an announcement of Dead rising 4 & state of Decay 2 as well as a look at the new Rare pirate game, Sea of Thieves.
Ultimately though, it felt to me, personally, that Microsoft was basically trying to kill their own Xbox Brand. I now have no reason to buy their console and those who have will likely just be confused by all these upgrades… Games wise, the conference was pretty strong. But the overall message is sending mixed signals…
Sony
Lets face it, there was no way that Sony was going to come even close to matching their show last year but they did get a decent one out. In start contrast to Microsoft, there was absolutely no talk of the new Playstation 4 Neo at the event, which was focused almost entirely on the games. There was a bit about PSVR which was more just to give a solid release date and price before showing off the VR titles. There was also relatively little host presence. A brief introduction of the game was given but Sony mostly left the gameplay to speak for itself.
And we got a few surprises along the way, such as an announcement of Resident Evil 7, with a really clever title trick and a massive departure from the more recent games in the series, eschewing action for more tension in the gameplay but it's still very early days. A brief demo was released after the event but it has proven divisive so far and it has been said that it's not a true reflection of what the game will be but rather the atmosphere capcom are trying to make. A total remastered Crash Bandicoot trilogy was also announced which tickled more nostalgic gamers and Hideo Kojima got a massive welcome when coming to announce his new game after his split with Konami, Death Stranding. The trailer made no sense at all but I guess that's par the course for Kojima. There was also a lot of gameplay from Horizon: Zero dawn, a game which looks interesting but hasn't really grabbed me and a solid release date for the last guardian. FINALLY! And lets not forget the announcement of a new spider-man game from Insomniac games. I don't like the new costume but I'm very interested to see what they have planned for that game.
Overall, I enjoyed the Sony conference the most. It was the most lean and simple to follow, with no new console variants to confuse things and a laser focus on the games they have planned. A good effort, even if they didn't really have announcements that raised the roof this year.
Nintendo
With Ninty already saying that there won't be any NX talk at E3, you knew that this was going to be a bare showing, and it proved to be thus. Nintendo treehouse basically padded their 2 or so hrs with just Pokemon Sun/Moon and the new Legend of Zelda game – Breath of the wild. If you are a fan of the series, then I guess you have something to fawn over but neither series has ever really grabbed me. I played Pokemon blue back on the old Game Boy but that's it and I've never really been a fan of the 3D zelda games. So yeah, Nintendo was a bust for me.
And that's it for this year. If the internet is anything to go by, it looks like Sony have once again maxed out on approval ratings from gamers and many are just as confused as I am with regards to the Microsoft Xbox Strategy… Well, we'll see what happens in 12 months. By then, we will at least know what NX is and probably have a solid idea on what Sony is planning with their Playstation 4 Neo and we'll also have PSVR in the wild. Could be very interesting…